Robledo Mountains OHV Trail System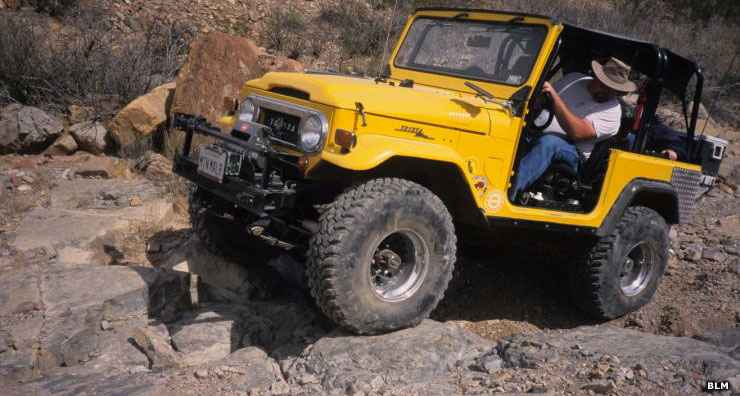 Four-wheeling in the Robledo Mountains OHV Trail System
In the southern Robledo Mountains, the Robledo Mountains Off-Highway Vehicle Trail System offers a network of extreme mountain bike and OHV trails to expert riders and drivers only. Vehicle damage is common on these OHV trails. The famous "SST" mountain bike trail, open only to non-motorized use, is located here. Traversing steep canyons, mountain top ridges and rocky terrain, the SST trail requires expert riding skills. The extreme OHV trails require specialized vehicles with winches, locking differentials and expert drivers. And when I say "extreme," I mean rock crawler countryside.
To get to the Robledo Mountains OHV Trail System: Take US 85 north out of Las Cruces to Shalem Colony Trail. Go west on Shalem Colony Trail, cross the Rio Grande and turn right on Rocky Acres Trail. Take the first left off that wide dirt road. South of that main access road you'll see signs for extreme 4WD trails. Any trails to the north of the access road have been closed. Continuing west down that main access road you'll be heading toward a rock mine. At the bottom of an arroyo the road will fork: go left, climb the hill and go right up the canyon bottom to get to the SST mountain bike trail and additional extreme 4WD routes. Keep your vehicle on existing roads and trails, trying to make a new one is extremely dangerous.
The property is open year round and there are no fees involved.
Maps: BLM - Picacho Mountain, Leasburg, Dona Ana, and Las Cruces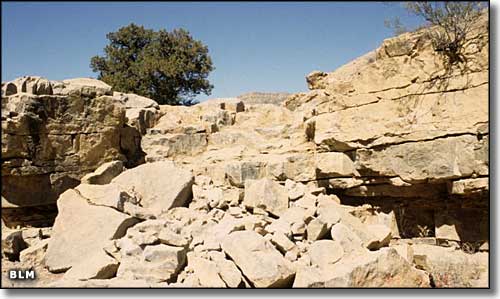 A typical 4WD route in the Robledo Mountains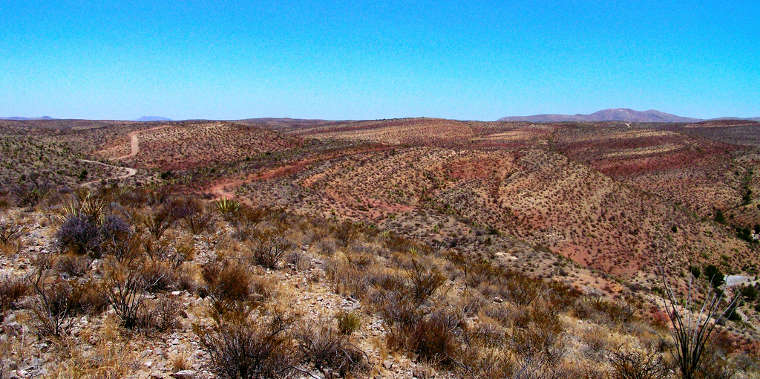 A view in the Robledo Mountains
Robledo Mountains OHV Trail System
Bureau of Land Management

- Las Cruces District Office
Lower photo courtesy of Greg Bettmann, BLM
Other photos courtesy of the Bureau of Land Management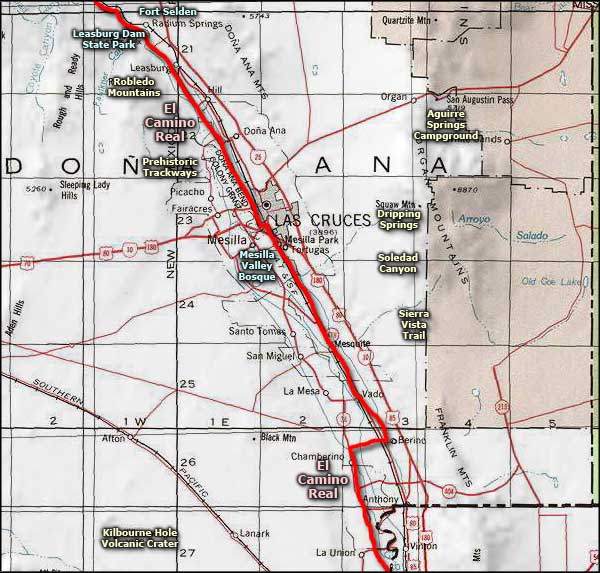 Related Pages
Map courtesy of National Geographic Topo!