Jemez State Historic Site

The ruins of Gisewa Pueblo and San José de los Jemez Mission Church at Jemez State Historic Site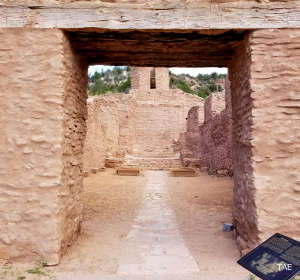 Jemez State Historic Site is the site of an abandoned pueblo and its mission church near today's village of Jemez Springs. The pueblo was built in the 1300's, the mission around 1610 to serve the Native Americans who still inhabited the pueblo. So the massive stone walls you see in the photos on this page were being built about the same time the Pilgrims were landing at Plymouth Rock.
In those days, the Spanish missions were being planned by the Franciscans and built by conscripted Native American slaves. The Franciscans also taxed the people heavily, required food and supplies from the tribespeople and reduced the number of laborers able to work in the fields by forcing more and more of them to work on construction of the priests quarters, storage warehouses and the mission itself. These conditions were typical in Nuevo Mexico at the time and led ultimately to the Pueblo Revolt of 1680 where many of the priests were killed and the Spanish evicted entirely from northern New Mexico. When the Spanish returned in 1692 the Franciscans were out, Jesuits were in and the King of Spain ordered significantly different (and more humane) treatment of the indigenous population. The Jemez resisted for several years but eventually gave in.
The site is in narrow San Diego Canyon. The pueblo was originally built by the ancestors of today's Jemez people. The Spanish brought typical European diseases with them and the drastic reduction in population of the tribe caused them rebuild their own village on a new site.
While the Spanish could no longer enslave the local people, they did establish slave markets that dealt in captured Native Americans from tribes outside the Spanish domain. An example: the slave market in Taos did a brisk business up until the American invasion at the beginning of the Mexican-American War in 1846.
Today, the ruins of the pueblo and the mission lie just outside the town of Jemez Springs. There is a quarter-mile interpretive trail that gives folks access to the ruins and lets them look around.
Jemez State Historic Site is located along New Mexico Highway 4 (the Jemez Mountain Trail Scenic Byway) about 43 miles north of Bernalillo.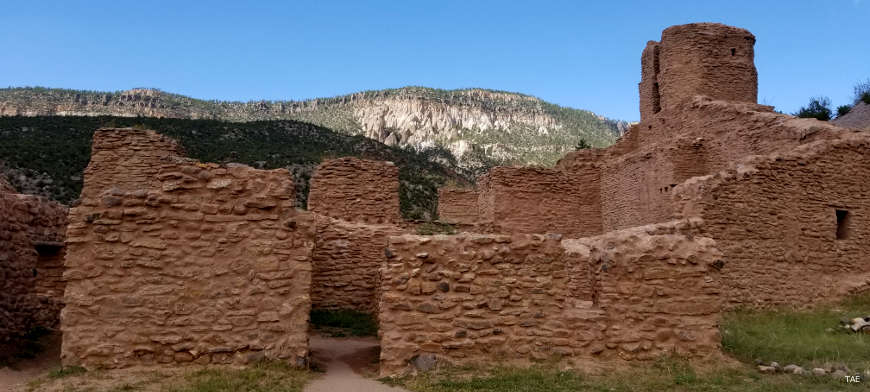 Jemez State Historic Site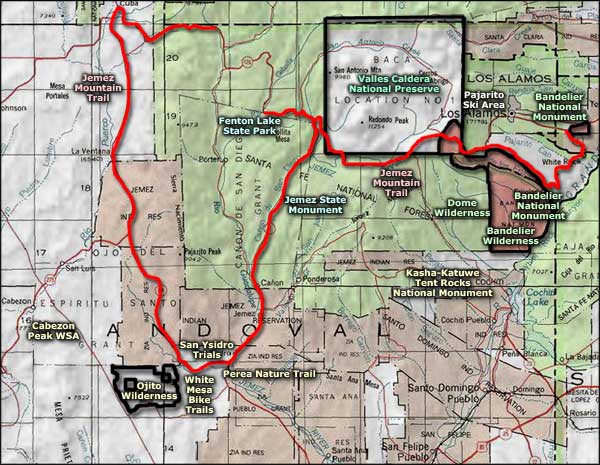 Related Pages
Map courtesy of National Geographic Topo!