Lake Walcott State Park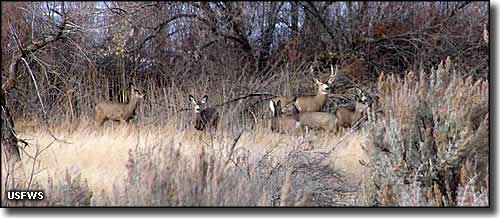 Mule deer at Lake Walcott State Park
At the northwestern end of Lake Walcott (a Bureau of Reclamation project), Lake Walcott State Park offers 65 acres of camping and picnic areas with access to sailing, windsurfing, power boating, fishing and water skiing on Lake Walcott. While most of the campsites are open year-round and have RV hook-ups, winter causes the water and septic to be shut off. There is one heated bathroom near the Klebe pavilion that stays open all winter but most are shut down by the end of September. The camping cabins are also closed in the winter. However, the bird-watching and fishing are excellent and go on all year round. The 18-hole disc golf course is also open year-round. Surrounding Lake Walcott State Park is the Minidoka National Wildlife Refuge, a 20,699-acre property that completely surrounds Lake Walcott and extends about 25 miles upstream from the Minidoka Dam on both sides of the Snake River. This is a very welcome refuge to man and animal on the northern side of Idaho's high desert country. Nearby you'll find the original railroad community of Minidoka and Minidoka Falls.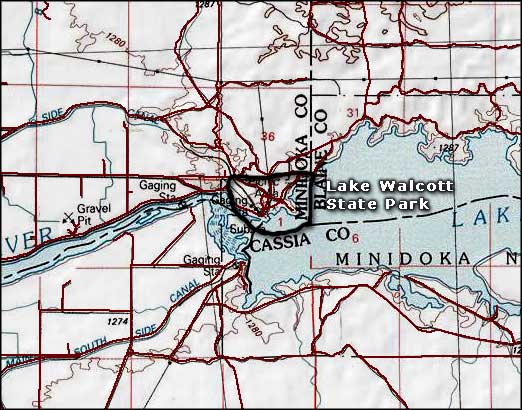 Lake Walcott State Park area map
Upper photo courtesy of the US Fish and Wildlife Service
Area map courtesy of National Geographic Topo!

Related Pages
Map courtesy of National Geographic Topo!