Troy Spring State Park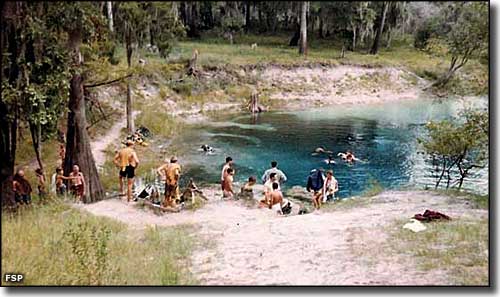 Swimmers at Troy Spring in 1968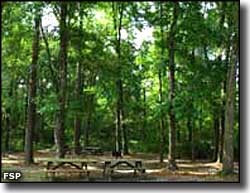 Troy Spring State Park is one of Florida's newer state parks. Troy Spring itself is a first magnitude fresh water spring, seventy feet deep and flowing more than 65 million gallons of water per day down a short spring run and into the Suwannee River. In the depths of the spring is what remains of the steamboat Madison, scuttled by the Confederates in 1863 to keep it from falling into Union hands.
Today, Troy Spring State Park offers canoeing, kayaking, fishing, swimming, snorkeling, scuba diving, picnicking, hiking and horseback riding trails. Only open water diving is allowed, no solo diving or cave exploration.
Troy Spring State Park is open for day use only, from 8 am until sunset every day of the year. Troy Spring State Park is located on County Road 425, about 1.3 miles from the turnoff on US Highway 27 between Branford and Mayo.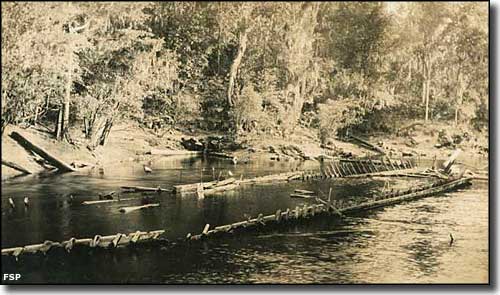 The skeleton of the Madison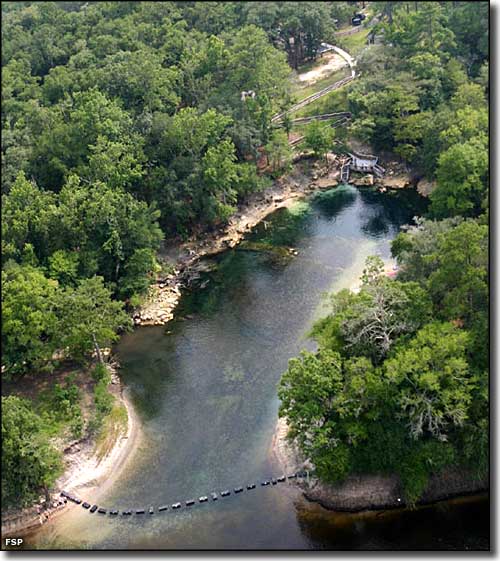 An aerial view of the spring run at Troy Spring State Park
Photos courtesy of Florida State Parks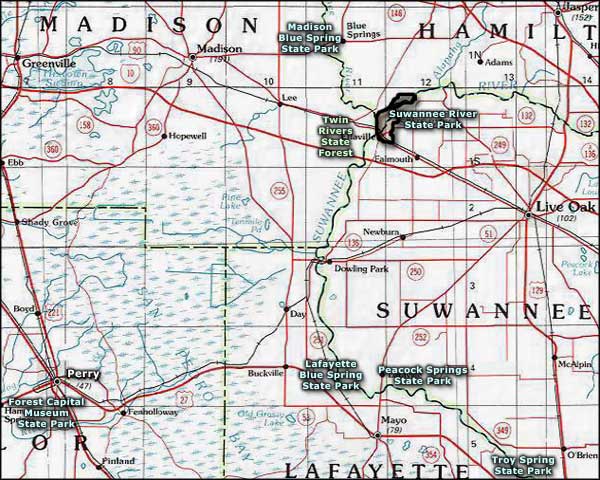 Related Pages
Map courtesy of National Geographic Topo!