Forest Capital Museum State Park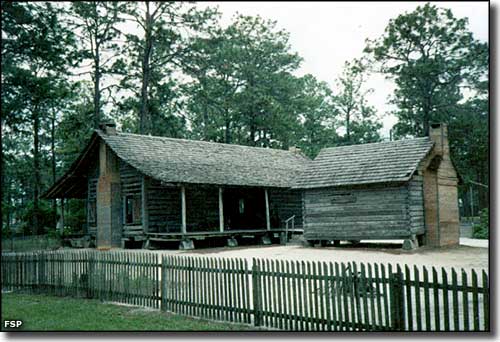 Rear of the "Cracker house" display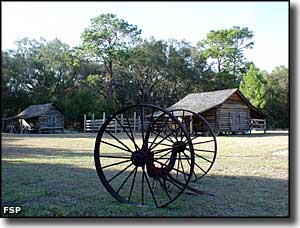 Forest Capital Museum State Park is set in the heart of what the Forest Capital Museum State Park is about: a large stand of 50-year-old longleaf pines. The forestry industry has been central to Florida almost since the place was discovered by the Spanish 500 years ago. But the timber industry really took off after the territory was annexed by the United States in the early 1820's. Back in those days, the pines were tapped for turpentine, used heavily in the construction of naval vessels. The museum offers displays of antique turpentining tools along with diagrams and photographs detailing the life cycles of a forest. The center of the museum holds a large display with many of the products that have been developed of materials found in Florida's forests. There is even a carved map of Florida with each of the 67 counties of the state carved of a particular type of wood native to each.
Adjacent to the museum is an authentic Cracker log homestead, much like the many others that were scattered all over Florida at the turn of the 20th century. This particular homestead was built in 1864 and exhibits typical construction methods, furnishings and glimpses into the lifestyles of the time. The term "Cracker" refers most to those folks who drove cattle with the cracking sound of a long whip.
In addition to the museum and homestead, Forest Capital Museum State Park offers a visitor center, picnic pavilions and a playground.
Forest Capital Museum State Park is open from 9 am to noon and from 1 pm to 5 pm, Thursdays through Mondays year round, except for Thanksgiving Day, Christmas Day and New Years Day. Forest Capital Museum State Park is located on US Highway 19 south of Perry.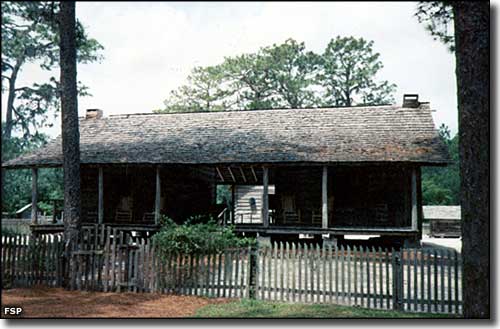 Front of the "Cracker house"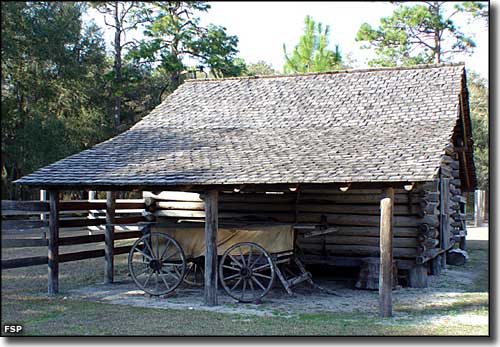 Antique buggy in one of the outbuildings
Forest Capital Museum State Park
Upper left and bottom photos courtesy of Bill Bettilyon, Florida State Parks
Other photos courtesy of Florida State Parks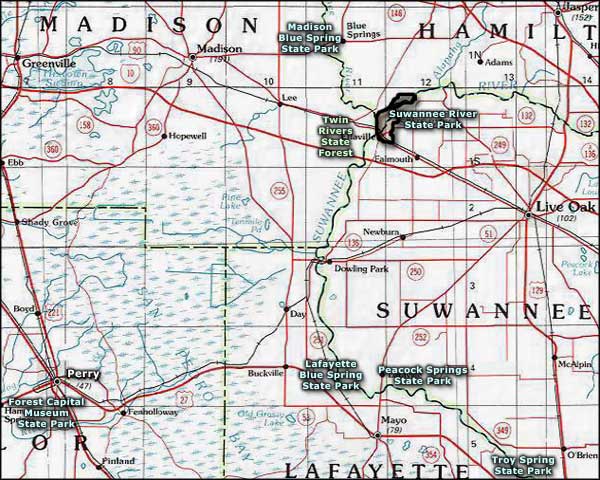 Related Pages
Map courtesy of National Geographic Topo!