Wes Skiles Peacock Springs State Park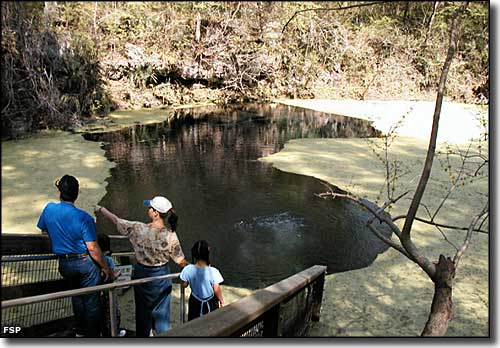 A pollen-covered spring at Peacock Springs State Park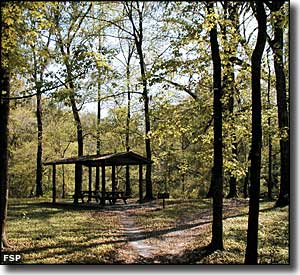 Wes Skiles Peacock Springs State Park offers two major springs with a spring run (to the Suwannee River) and six large sinkholes. The underwater caves that feed the springs have been extensively explored and some 33,000 feet of them are surveyed. That means Peacock Springs offers one of the most extensive underwater cave systems in the United States. To explore those caves, you'll need to present your cave diving credentials first.
The surface area of Wes Skiles Peacock Springs State Park is mostly a mature forest with four major plant communities represented: pine flatwoods, scrub, dome swamp and hardwood hammock.
In addition to the diving and snorkeling, Peacock Springs State Park offers swimming, picnicking and hiking trails - one trail traces the path of the caves below with interpretive panels and kiosks explaining what's beneath. Picnic facilities (picnic tables and grills) are located near Orange Grove Sink and near Peacock Springs. Swimming and snorkeling are limited to Peacock Springs and Orange Grove Sink but there are no lifeguards. Snorkeling is further limited depending on seasonal water levels.
Peacock Springs is named for Dr. John Calvin Peacock who bought the land in 1875. The Nature Conservancy bought the property maybe 30 years ago to protect the stand of red maple in its heart. A few years later the property was sold to the State of Florida and opened to the public as a state park in 1993. Since then the "Wes Skiles" name has been added to the property.
Wes Skiles Peacock Springs State Park is open for day use from 8 am until sunset every day of the year. To get there: Wes Skiles Peacock Springs State Park is located on Peacock Springs Road, off 180th Street about two miles east of Luraville. 180th Street is a cross street on State Route 51 in Luraville. Luraville is about 7 miles north of Mayo and about 17 miles southwest of Live Oak on SR 51.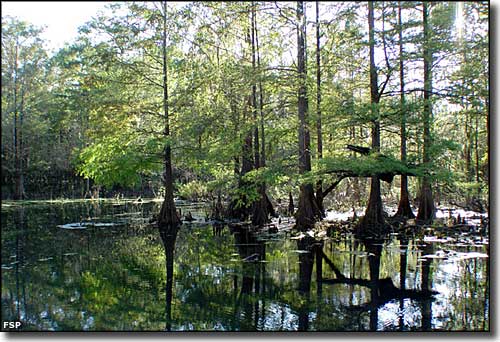 Cypress rising next to the head spring at Peacock Springs State Park
Wes Skiles Peacock Springs State Park
Upper photo courtesy of Keith Jurgensen, Florida State Parks
Lower photo courtesy of Bill Bettilyon, Florida State Parks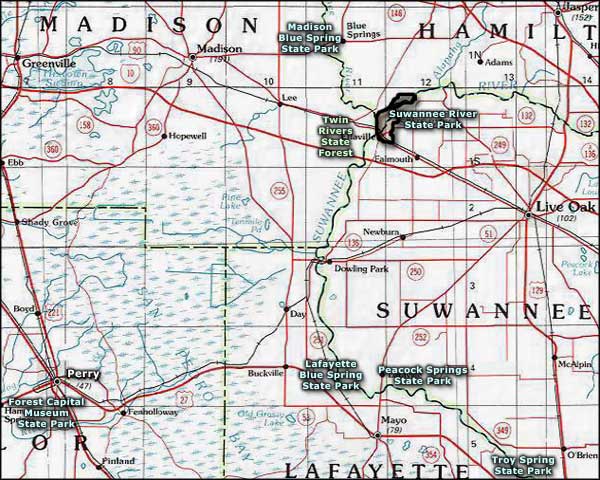 Related Pages
Map courtesy of National Geographic Topo!