Osceola National Forest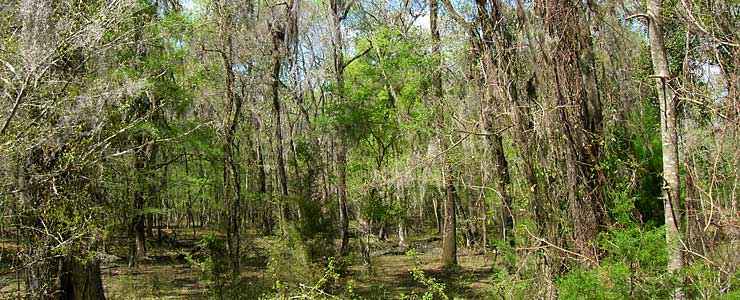 Osceola National Forest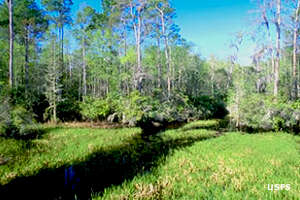 Located in central northern Florida between Lake City and Jacksonville, Osceola National Forest straddles Interstate 10. On the northeast side of the Forest you'll find Pinhook Swamp, an arm of swamp that connects the Forest with the huge (and famous) Okefenokee Swamp of south Georgia.
The Forest was designated by Presidential Proclamation on July 10, 1931. Back in those days, the place had been clear-cut and almost completely burned off. The first thing the Forest Service needed to do was get some reforestation happening... Apparently they were successful because heavy logging returned in the 1950's and 1960's. It was in the 1960's that the Forest Service mission was expanded from timber production to include managing for wildlife, grazing range, water resource conservation and recreation.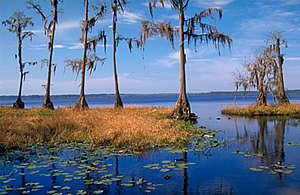 There are numerous sites scattered through the Forest from historic logging times. The Civil War battlefield at Olustee (site of the largest Civil War engagement in Florida) is also within the Forest.
Osceola National Forest is classed as a "flatwoods" forest as it contains a patchwork of cypress and bay swamps separated by low pine ridges. The Forest sports an extensive system of horse-back riding and hiking trails available, including a 23-mile segment of the Florida Trail. Other hiking trails available on the Forest include the Mt. Carrie Trail, Trampled Track Trail and the Olustee Battlefield Trail. The two primary equestrian trails run near scenic bay areas through open pine forest. The Forest also offers many roads that are usable by unlicensed vehicles (such as OHV's and dirt bikes), but keep all your vehicles on the already established roads (ie: don't go mudding or trying to blaze new trails). Certain areas are off-limits to motorized vehicles in order to protect biological communities. One of these protected areas is the Osceola Research Natural Area, a designated National Natural Landmark since December, 1974. Another protected area is the Big Gum Swamp Wilderness.
Osceola National Forest has a district ranger office in Olustee, and a separate Depot Information Center in Olustee, too. The Depot Information Center is open Monday through Friday, 9 to 12 and 12:30 to 4:30.
Forest Facilities
Site Name
Amenities
Big Hunt Camp
Cobb Hunt Camp
East Tower Hunt Camp
Fanny Bay Trail
Hog Pen Landing
Mt. Carrie
Ocean Pond
Olustee Battlefield
Olustee Beach
Sandhill Hunt Camp
Seventeenmile Hunt Camp
The Landing
West Tower
Wiggins Hunt Camp
Osceola National Forest
Forest Supervisor's Office -

US Forest Service
325 John Knox Road, Suite F-100

,

Tallahassee

,

FL

32303
850-523-8500
Upper photo courtesy of TheArmchairExplorer,
CCA-by-SA 3.0 License
Other photos and small icons courtesy of the US Forest Service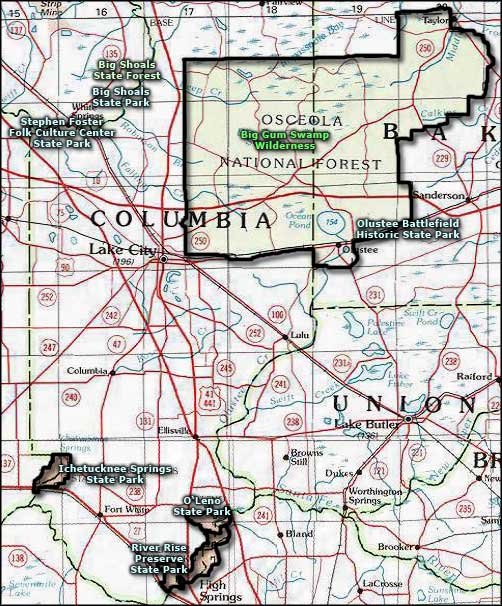 Related Pages
Area map courtesy of National Geographic Topo!