Big Shoals State Forest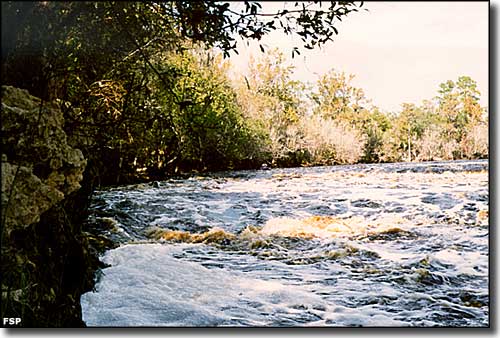 Big Shoals on the Suwannee River at Big Shoals State Park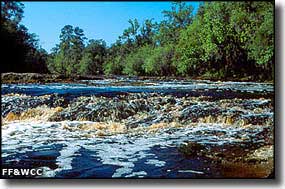 Big Shoals State Forest is comprised of 1,673 acres. The land is part of the 3,919-acre Big Shoals Public Lands, an area managed jointly by Florida State Parks (as Big Shoals State Park), the Florida Division of Forestry, the Florida Fish & Wildlife Conservation Commission and the Suwannee River Water Management District. Formerly known as the "Brown Tract," the land that is now Big Shoals State Forest was purchased from the Nature Conservancy in 1986 under the auspices of the Conservation and Recreational Lands program.
Big Shoals State Forest offers several natural community types: Upland Mixed Forests, Mesic Flatwoods, Cypress Domes and Basin Swamps. These natural communities are well-maintained and have survived well to this point in time. Four Mile Branch, a perennial stream, flows across Big Shoals State Forest and empties into the Suwannee River. In the forest you're liable to see fox squirrel, wild turkey, bobcat, eastern cottontail, gopher tortoise, American kestrel, raccoon, barred owl and white-tailed deer. Sightings of Florida black bear are rare.
Big Shoals State Forest offers hiking, horseback riding and a very popular 4-mile bike trail. There's also fishing, hunting, picnicking and wildlife watching but no camping is allowed. There is a canoe launch site on the Suwannee River but it's upstream of the real whitewater and can be dangerous owing to differing water levels in the river (it's really bad when the water is high).
Big Shoals State Forest is located to the east of White Springs. The southern boundary of the forest is against the northern boundary of Big Shoals State Park, which extends south to the banks of the Suwannee River. "Little Shoals" is the western entrance to Big Shoals State Forest, located about one mile east of White Springs on Florida Highway 135. "Big Shoals" is the eastern entrance to the forest, located another 2 miles to the east on Florida 135, then turn right and go south on SE 94th Street (Old Godwin Bridge Road) to the forest entrance at the end of the road.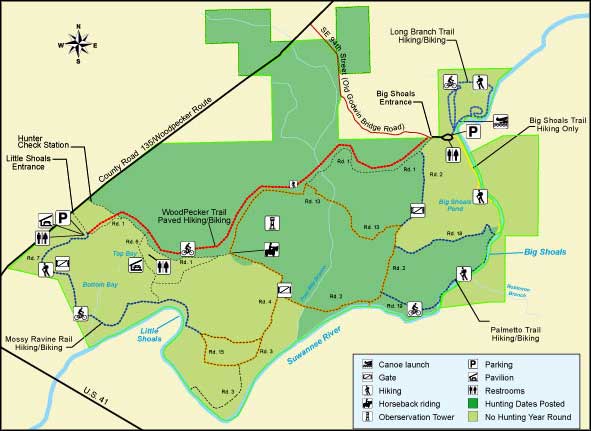 Big Shoals State Forest
Latitude:

30.348900°N

Longitude:

82.697197°W
Upper left photo courtesy of Doug Alderson, Florida Fish & Wildlife Conservation Commission
Upper photo and map courtesy of Florida State Parks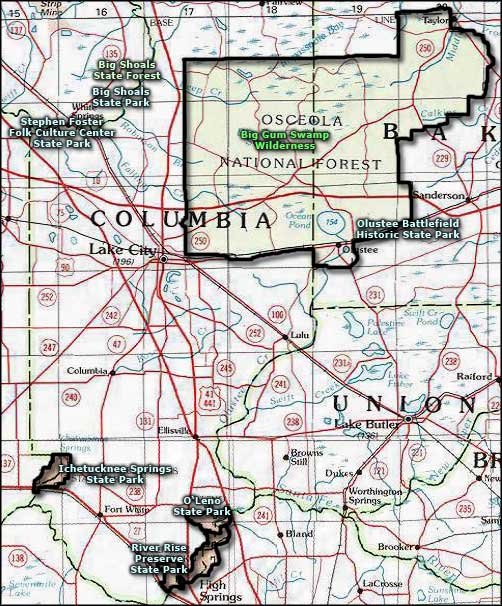 Related Pages
Area map courtesy of National Geographic Topo!