Honeymoon Island State Park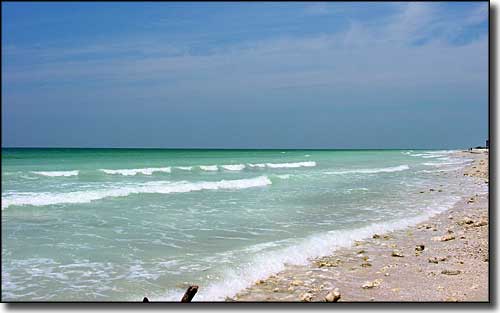 Along the beach on Honeymoon Island State Park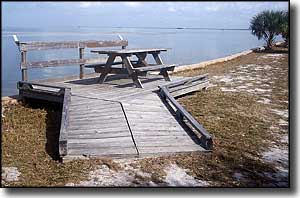 Once upon a time, Honeymoon Island was known as Hog Island. Then a developer came and built 50 bungalows on the barrier island with the intent of marketing them as the perfect honeymoon retreat. He got the island's name changed, he did the marketing (many of the cast of 1939's The Wizard of Oz vacationed here to put the property on the vacation map), then World War II came and his venture went out the window. When the state came into ownership of the island, the remains of the thatched honeymoon huts were removed and what you see is what you get.
There is a ferry that operates from Honeymoon Island for folks who want to visit Caladesi Island State Park (just to the south across Hurricane Pass), but you can also get to Caladesi Island by walking north along Clearwater Beach. Caladesi and Honeymoon Islands were one larger barrier island until a hurricane in 1921 washed out the sand in the middle, breaking the barrier island into two separate units.
In 1964, a causeway was built to allow easier access to Honeymoon Island from the mainland. Honeymoon Island still offers great beaches, bird watching, hiking, swimming, snorkeling, fishing and sunbathing. Because of Honeymoon Island's location among the Gulf currents, shelling along the beach is particularly good in the winter. The State Park offers picnic pavilions, a concession, nature trails, bathhouses and a pet beach.
Honeymoon Island State Park is open from 8 am to sunset, every day of the year.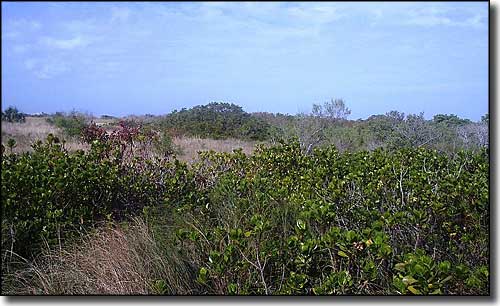 Typical vegetation on Honeymoon Island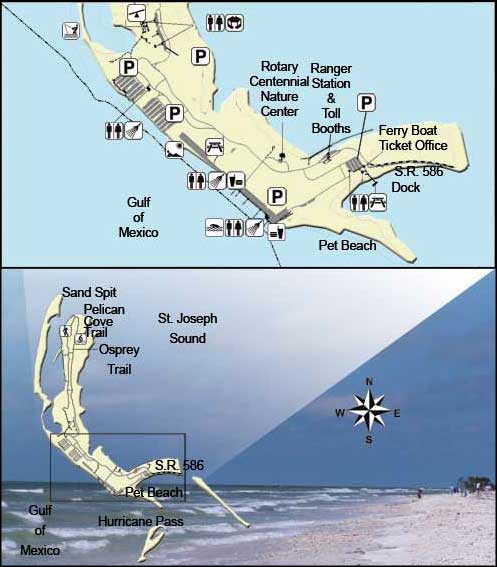 Honeymoon Island State Park
Photo of Honeymoon Island beach courtesy of Christopher Hollis,
CCA-by-SA 3.0 License
Photos of picnic table and vegetation courtesy of Mike Reichold,
CCA-by-SA 2.5 License
Map of Honeymoon Island State Park courtesy of Florida State Parks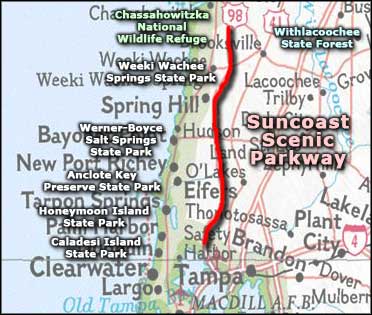 Related Pages
Area map courtesy of National Geographic Topo!