Caladesi Island State Park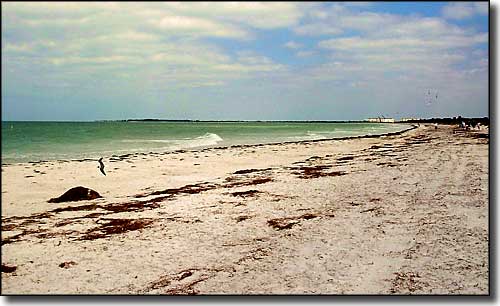 The beach at Caladesi Island State Park, Honeymoon Island in the distance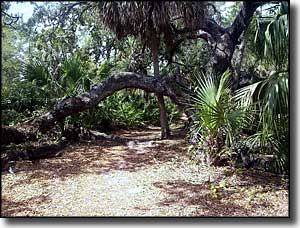 In 2008, the white sandy beaches at Caladesi Island State Park were rated "America's Best Beach" (after two years of being rated "America's Second Best Beach"). Then came the Global Horizon oil disaster in 2010. Parts of the island took a direct hit. You might not know it now because the island changes shape and size with every passing storm.
Caladesi Island is a completely natural 661-acre barrier island along the Gulf Coast of central Florida. Caladesi Island State Park offers a three-mile kayak trail across the bay and through the mangrove swamps that line the bay. There's also a three-mile nature trail that winds its way across the "jungle" in the interior of the island. Activities available on Caladesi Island include hiking, fishing, boating, kayaking, shelling, swimming, snorkeling, picnicking, canoeing and bird and wildlife watching.
Caladesi Island and Honeymoon Island were originally a single barrier island, but a major hurricane in 1921 ripped Hurricane Pass across the middle of the island and now we have two separate islands. If the tide is low enough, you can also walk to Caladesi Island along the sand bar at the north end of Clearwater Beach Island to the south (as a result of sand deposition that filled in Dunedin Pass in the wake of Hurricane Elena in 1985).
There are picnic pavilions (to be reserved and rented) and picnic tables with smaller shelters near the beach. Caladesi Island State Park also offers a marina with water and electric hookups, close to the gift shop and snack bar. There are bathhouses on the island, too. Boat camping is allowed but there's no camping on the island itself.
To get there: either make the trip in your own boat or catch the Caladesi Island Ferry from Honeymoon Island State Park.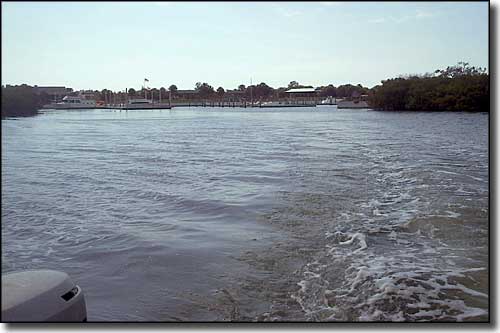 Leaving the marina at Caladesi Island State Park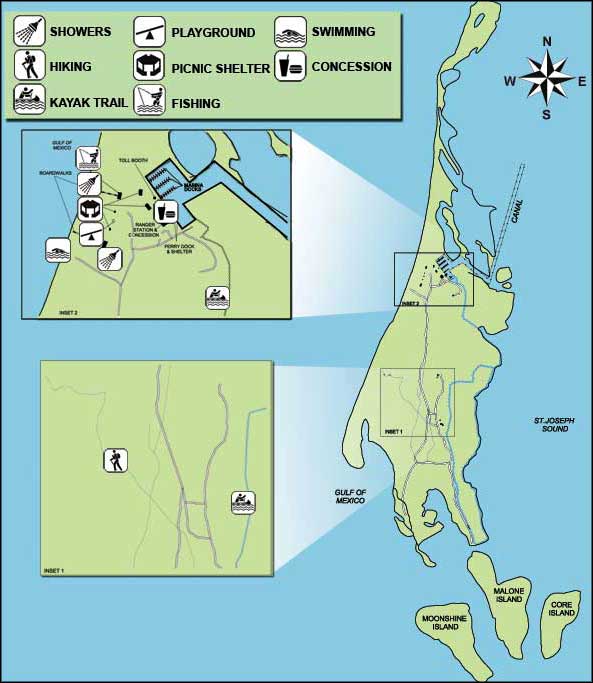 Caladesi Island State Park
Photos of Caladesi Island courtesy of Mike Reichold,
CCA-by-SA 2.5 License
Map of Caladesi Island State Park courtesy of Florida State Parks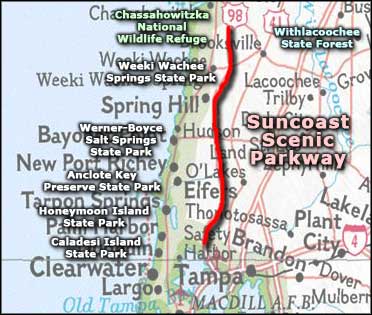 Related Pages
Area map courtesy of National Geographic Topo!