Villa Grove, Colorado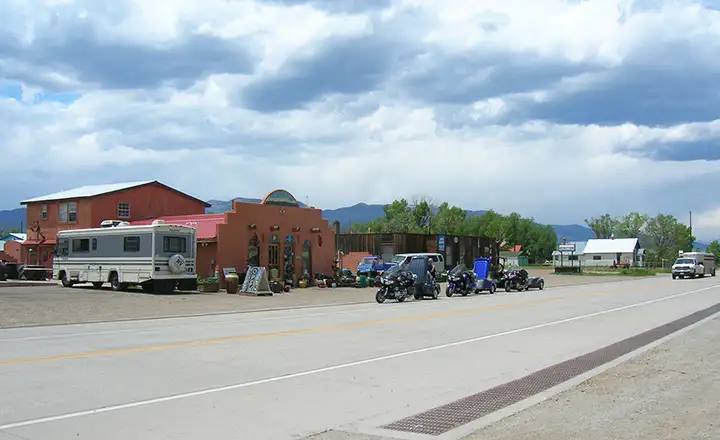 Villa Grove on a Sunday morning
First settled in 1865 by a bunch of Colorado Civil War veterans, by 1880 Villa Grove was astir with news of the silver strike just over the hill in Bonanza. Even Ulysses S. Grant came to check out the silver prospects but the low-grade silver ore that was found made no millionaires. By 1900, most silver miners had moved on. However, there was money to be made in the Orient Mine east of Villa Grove where forty years of hard work brought up lots of iron ore.
The original townsite was the southern terminus of the Denver & Rio Grande's narrow gauge line over Poncha Pass, and was originally named "Garibaldi," after the Italian revolutionary Giuseppe Garibaldi. In 1870, the Garibaldi Post Office was opened, but in 1872, the name was changed to Villa Grove (slightly less politically loaded). The train stopped running in 1890 and the importance of the town declined from there. Villa Grove never was incorporated.
The mines closed long ago but Villa Grove is still here, serving ranchers, farmers, tourists and small businesses.
As usual, I didn't take photos of the new stuff, just the historic stuff. Villa Grove seems like a quiet little town in the north end of the San Luis Valley, meaning that it's easy to get from here to the mountains, forests and other wilderness adventure stuff that really attracts people like me...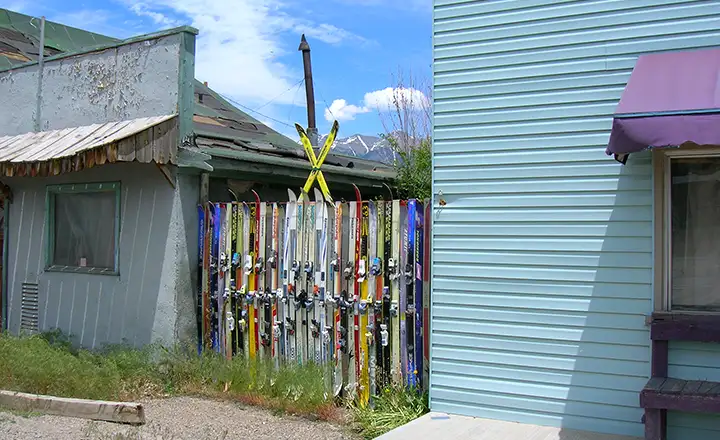 On Main Street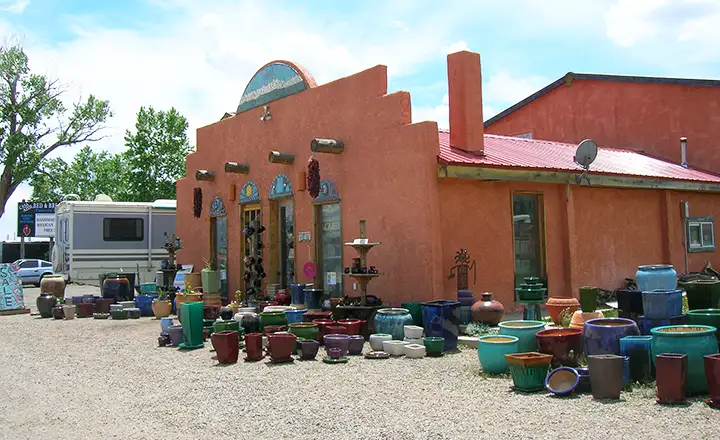 Pottery for sale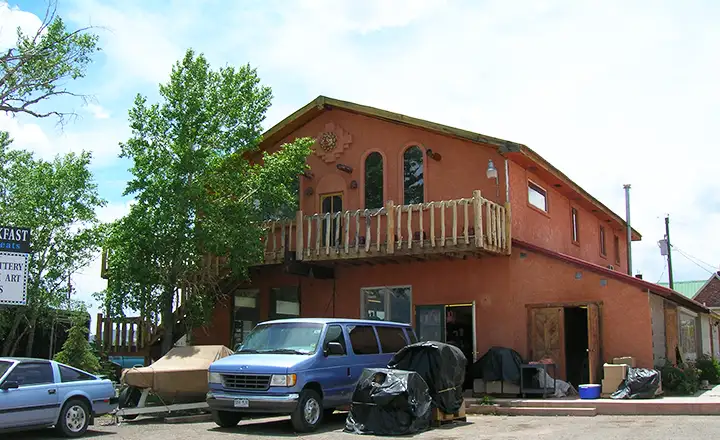 Casa Azul Bed & Breakfast is upstairs
---
Fast Facts about Villa Grove, Colorado
Villa Grove, Saguache County, Colorado
Founded: 1870
Elevation: 7,986'

Latitude: 38.2482°N
Longitude: 105.9489°W