Mancos, Colorado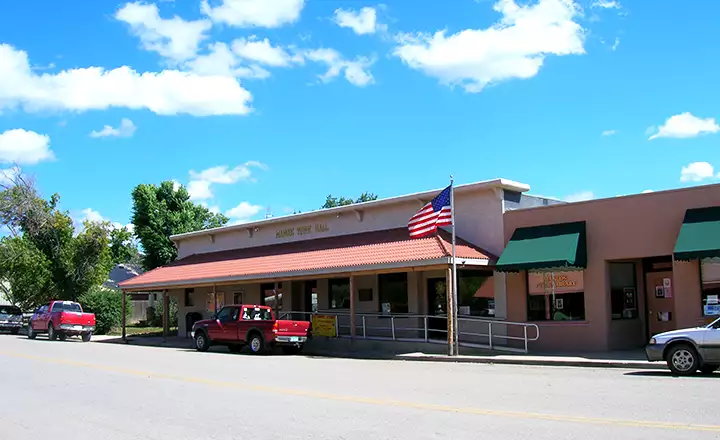 Mancos Town Hall
Mancos is the gateway to Mesa Verde National Park. The town was founded in 1894 near the site where the Spanish Dominguez-Escalante Expedition of 1776 first crossed the Mancos River. Cattle ranchers had been settling in the Mancos Valley since the 1870s. The school building that houses Mancos High School is the oldest school building in Colorado that is still in use as a school.
The Mancos Valley has been settled since about 900 CE, although the population dropped off drastically after about 1250 CE. Later on, the Diné and Utes contested ownership of the land for many years. In 1868, Mancos was made part of the original Ute Reservation, but the San Juan Cession (when the federal government reneged on their agreement with the Utes and reduced the size of the reservation) put Mancos outside the Ute boundaries. At that point, cattle ranchers settled in and used all that lush grass in the valley to fatten their cattle and enrich themselves.
At the time it was founded, Mancos and Dolores were the principal towns in the region, Cortez being just a bend in the wagon trail. Mancos was first platted and built as a train stop along the line of the Rio Grande & Southern Railroad, being built by Otto Mears of Saguache and Lake City fame. Eventually, the railroad connected Durango through Mancos and Dolores with the Telluride mining districts to the north. The ranchers in Mancos Valley shipped timber, beef and other farm products to those mining camps. Abandonment of the railroad in the 1950s allowed for the construction of US 160 along the railroad right-of-way just to the north of Mancos' business district.
There's still a lot of farming and ranching going on here but a lot of business also comes from tourism these days. Being at the base of Mesa Verde brings a lot of traffic into town. The growth of Durango to the east has also spread to Mancos and fueled the growth of a small local art colony. Quite a few of the old cattle ranches have been subdivided into 35-to-40-acre rural residential "hobby farms" such as you'll find all over Colorado these days.
Every year, the town of Mancos is host to the "Mancos Days" on the last weekend in July, a Labor Day Weekend motorcycle rally and a September balloon festival.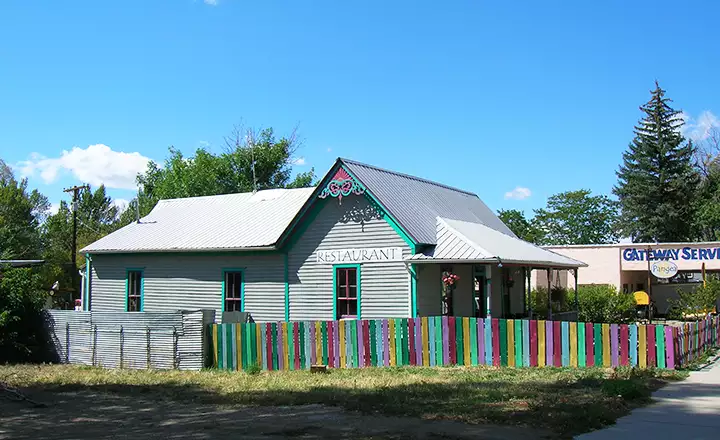 In downtown Mancos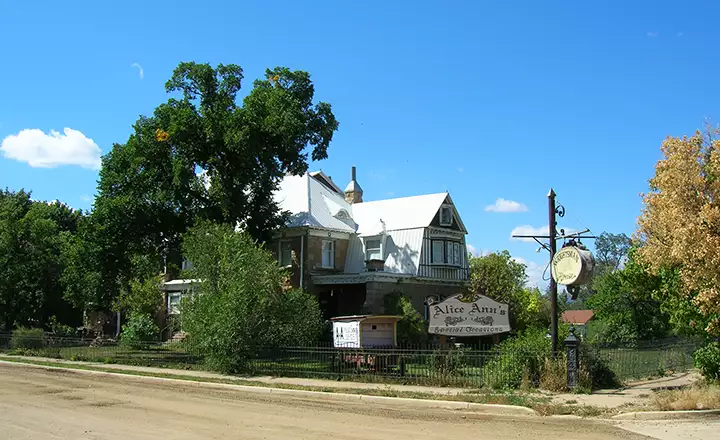 Multi-purpose Bed & Breakfast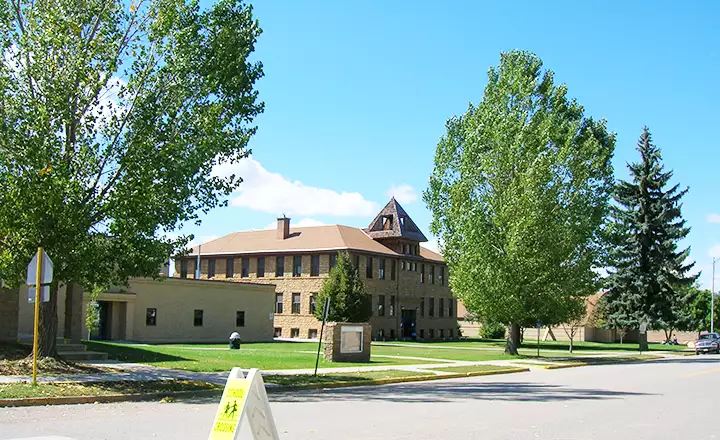 The old Mancos Schoolhouse