Idaho Springs, Colorado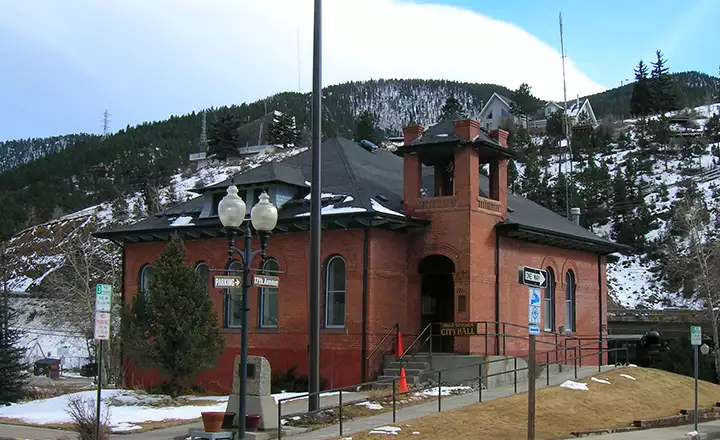 The Idaho Springs City Hall
At one time, Idaho Springs was so prosperous that the 14,000 citizens enjoyed electricity in their homes even before Denver had power.
On January 5, 1859, George Jackson made the first substantial discovery of placer gold at the confluence of Chicago Creek and Clear Creek (where Idaho Springs is now). Jackson was drawn to the area by clouds of steam rising from the nearby hot springs (which are the springs Idaho Springs is named for). The placer discoveries were soon followed by the finding of gold veins in the rock walls on both sides of Clear Creek Canyon. Hard rock mining in the canyon went on long after the placer discoveries were depleted.
Today, Idaho Springs is another tourist destination in the mountains showcasing the Pike's Peak Gold Rush and ensuing frenzy. The historical downtown area is at the western end of town with a strip of tourist attractions and facilities at the east end of town. In between is a veritable bedroom community for the seasonal workers at Loveland Ski Area.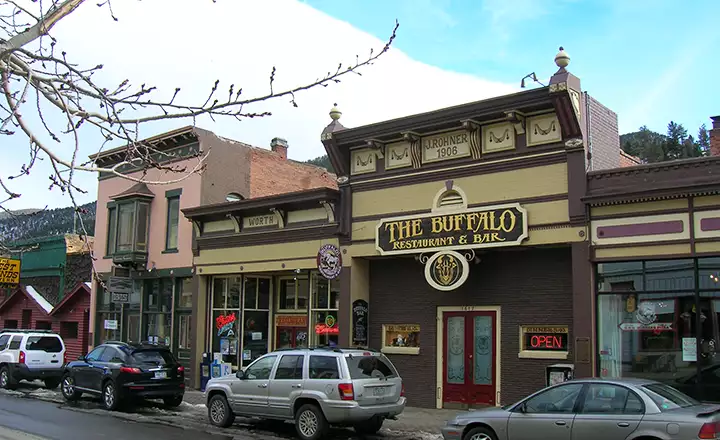 Built by J. Rohner in 1906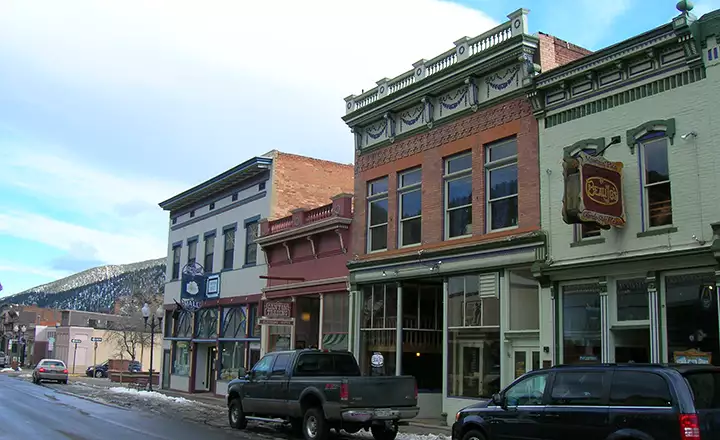 Beau Jo's Colorado Pizza was founded in Idaho Springs in 1973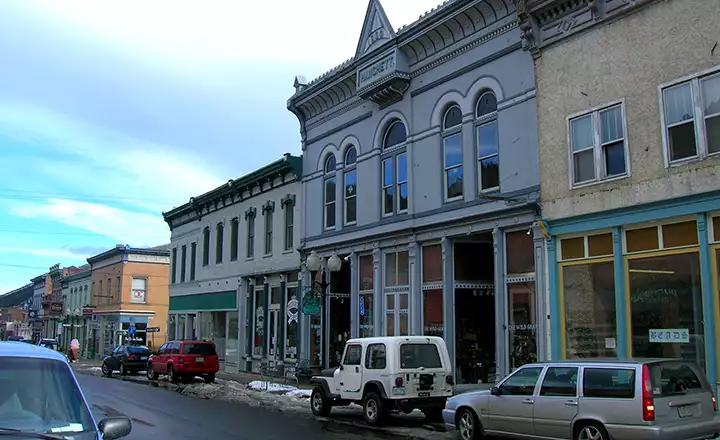 Storefronts on Main St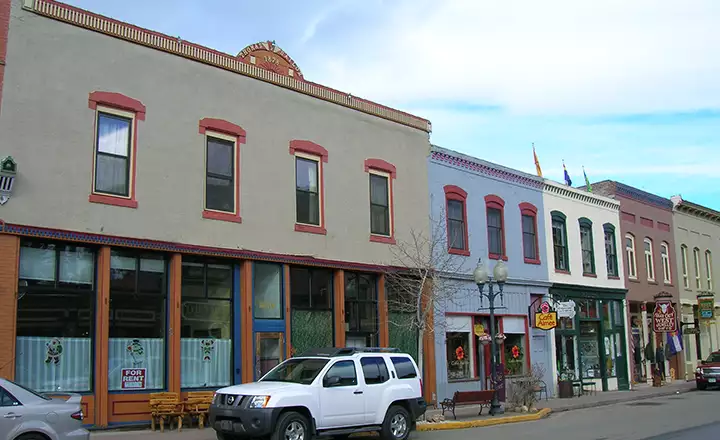 More late 1800s storefronts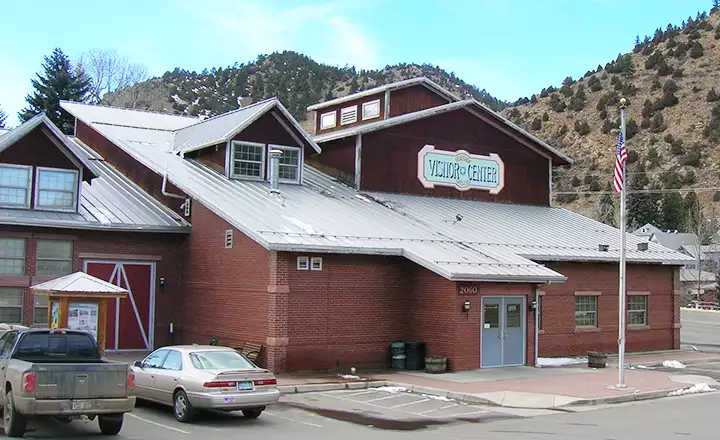 The Idaho Springs Visitor Center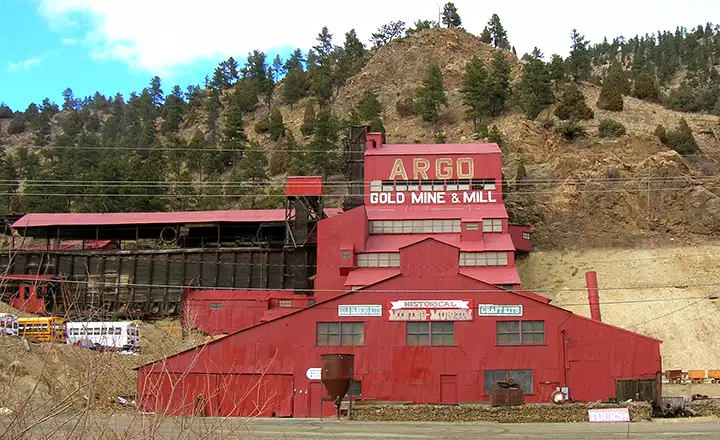 The Argo Gold Mine and Museum