Georgetown, Colorado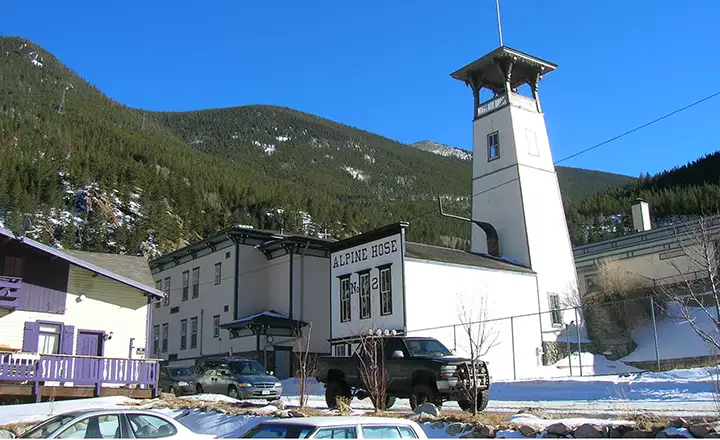 In Georgetown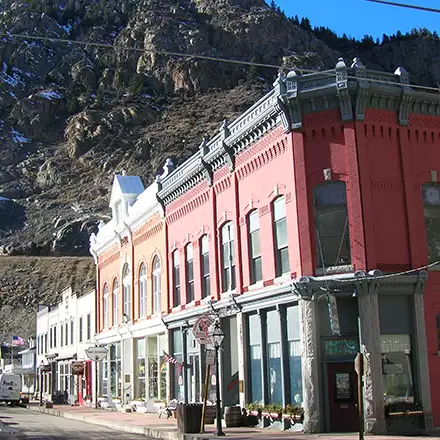 In the spring of 1864, George's Town had a few tents and maybe four cabins to mark its' existence. By the fall of 1864, nearly all the timber in the valley had been cut to build rows of neat little cabins for $2-a-day contract miners and to provide mining timbers to 20 or more silver mines in the area.
Georgetown was granted a Post Office in 1866 and by 1867 was known as the "Silver Queen of the Rockies," the center of the American silver craze that spread across the western half of the United States from the 1860s to the 1890s (until the Silver Purchase Act was repealed in 1893, causing a near-total collapse in the value of silver and the Financial Panic of 1893 - yet another manipulation by the Federal government and Wall Street financiers).
It was in 1879-1880 that the Georgetown, Breckenridge & Leadville Railroad built that stretch of track from Georgetown to Silver Plume that is known as the "Georgetown Loop." The track rose 638 feet over 4.5 miles by spiraling up above the Devil's Gate Canyon of Clear Creek and then crossing over itself on "the high bridge" before entering Silver Plume. Today it's called the "Georgetown Loop Historic Railroad" and it's quite the ride...
The population of Georgetown peaked around 10,000 just before the collapse of the silver boom. From that point the town started to waste away until in the 1950s it began to revive as an apres-ski watering hole for all the skiers coming back from Loveland and A-Basin. From that inauspicious beginning, small arts and crafts shops began to open in the older buildings downtown and Georgetown started to experience a renaissance. By the late 1960s one of the historic hotels had been turned into a museum and Georgetown became a much larger summer tourist destination. In 1978, a scene from "Every Which Way But Loose" (starring Clint Eastwood) was filmed in Georgetown's historic downtown. Part of the 1998 film "Phantoms" was filmed in Georgetown, with scenes that included the Hotel de Paris and the Georgetown Post Office.
I drove into town on a Wednesday afternoon in late February. Except for some heavy snowmelt, there wasn't much going on. I have to come back in summertime and take a trip over Guanella Pass, maybe even get in a ride on the train.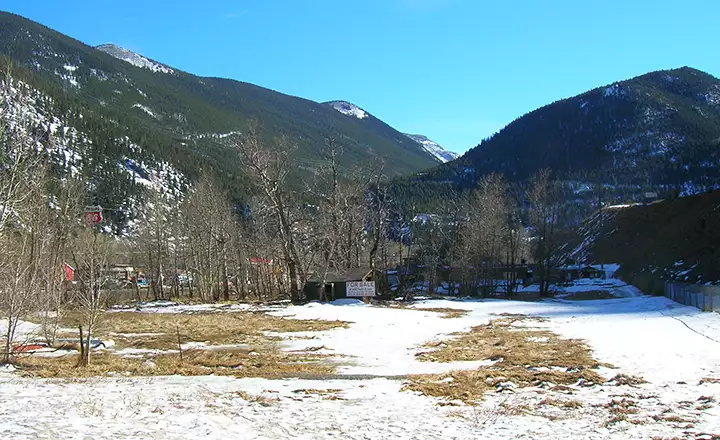 This is the view coming into Georgetown (that valley in the center is the route of the Guanella Pass Road)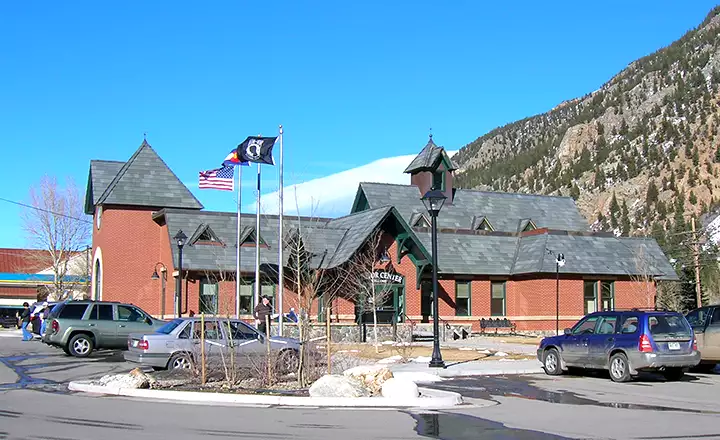 The Georgetown Visitor Center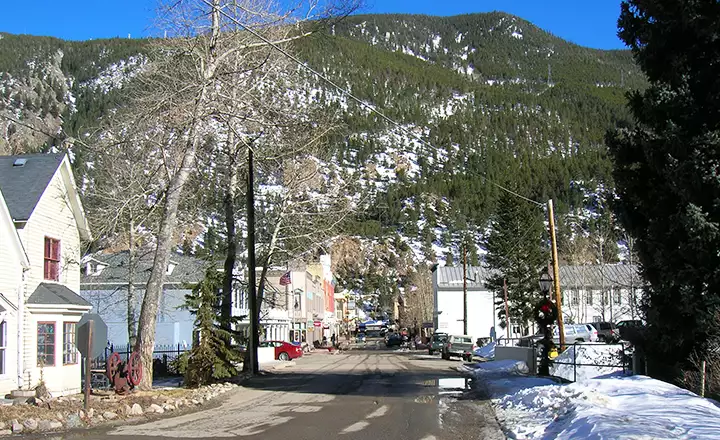 The Main Street in Georgetown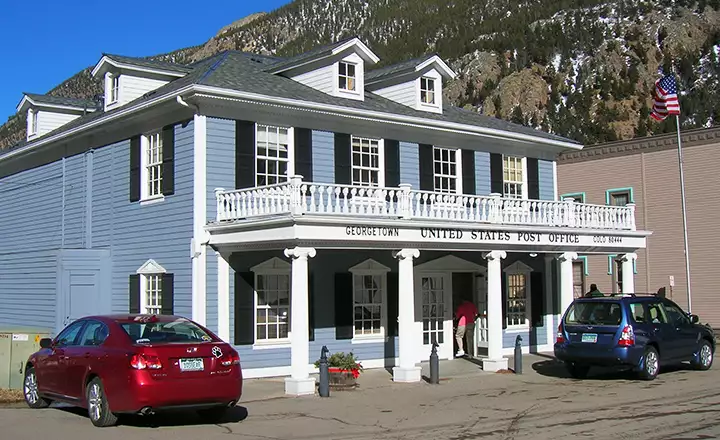 The Georgetown Post Office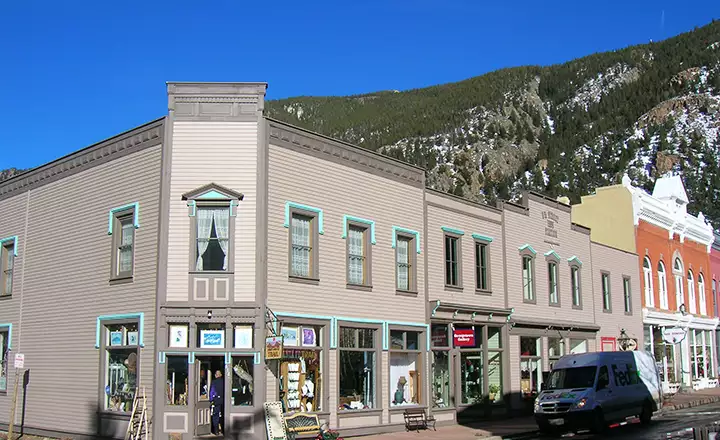 A row of storefronts and former hotels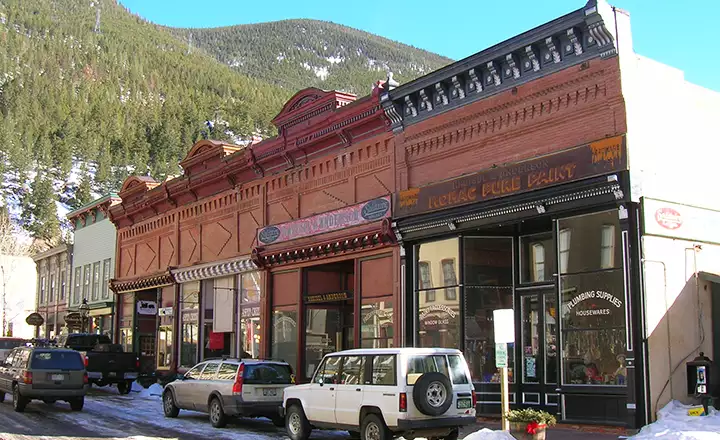 More storefronts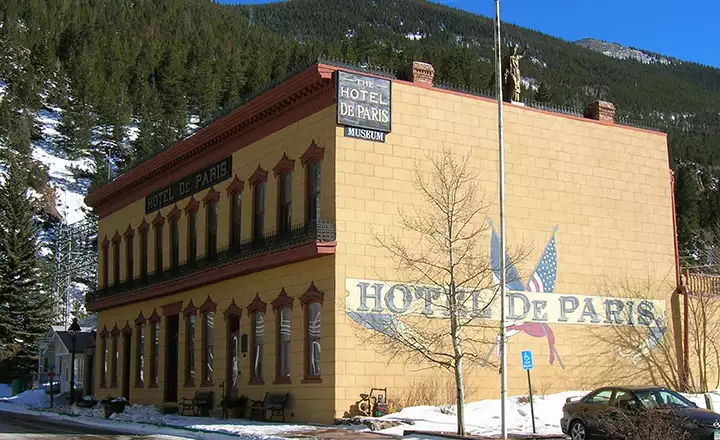 The Hotel de Paris Museum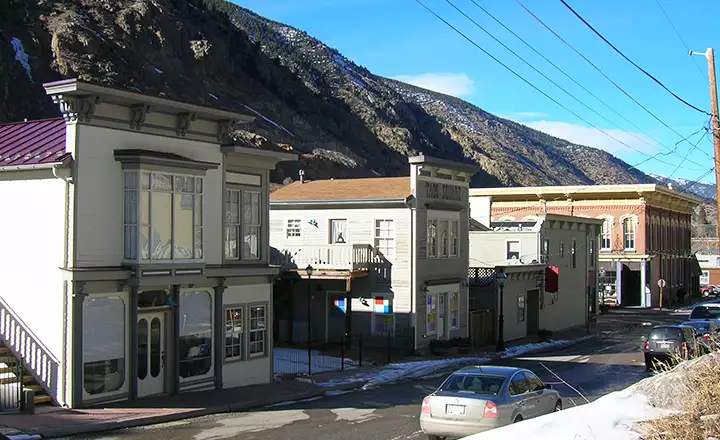 Refurbed residences and commercial buildings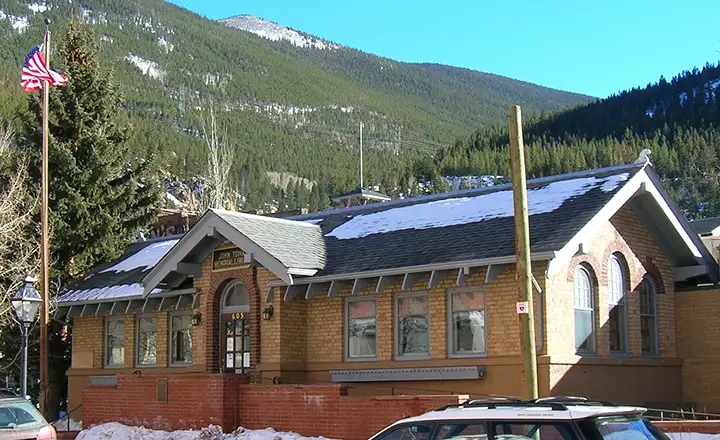 The Public Library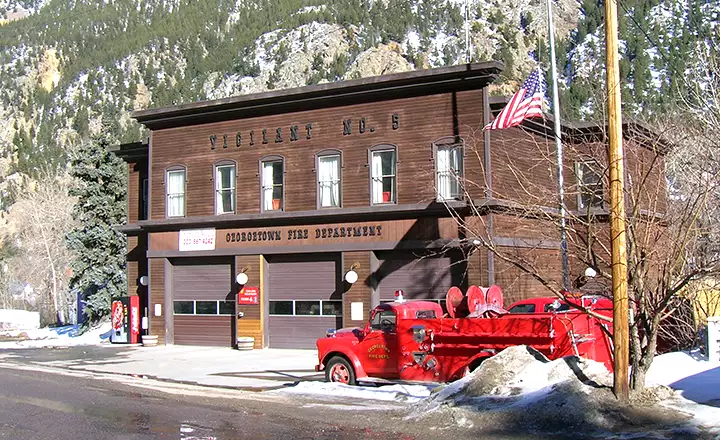 Georgetown Volunteer Fire Department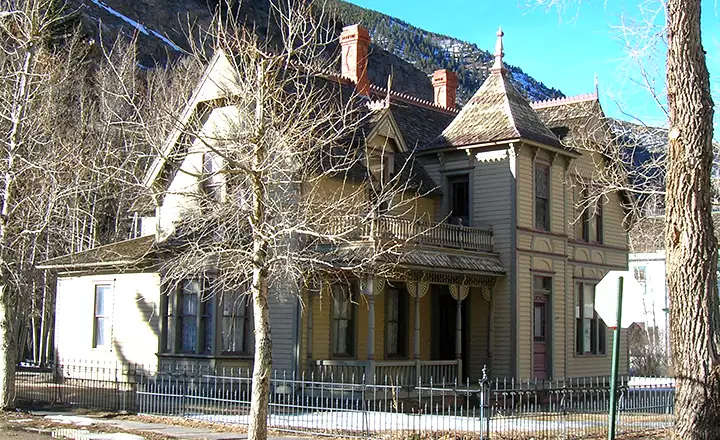 A BnB in town