Empire, Colorado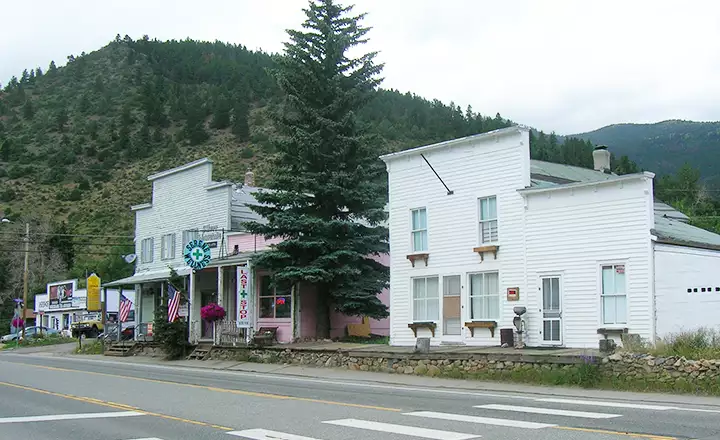 On Main Street in Empire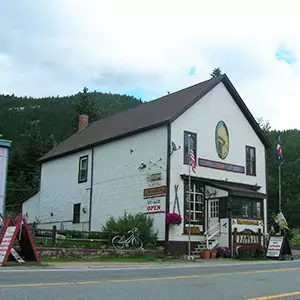 Empire is a former mining settlement on the north side of Clear Creek Valley. The big business here used to be silver mining. These days, the big business is centered around tourism with US Highway 40 passing through town on its way to Berthoud Pass and Winter Park.
There is a story about the poet Vachel Lindsay: his family had a vacation spot in Empire and he would sometimes walk there from Illinois to visit, doing farm work and chanting poems as he made his way.
Empire is also the home of the original Hard Rock Cafe, except that this original was first opened in 1934 and catered to local hardrock miners.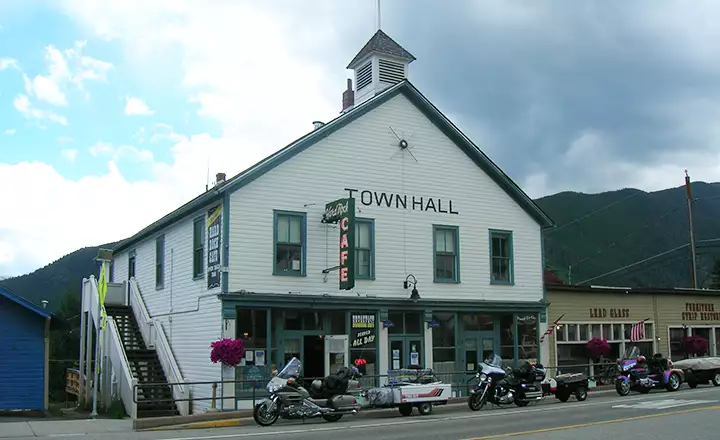 The Hard Rock Cafe and Town Hall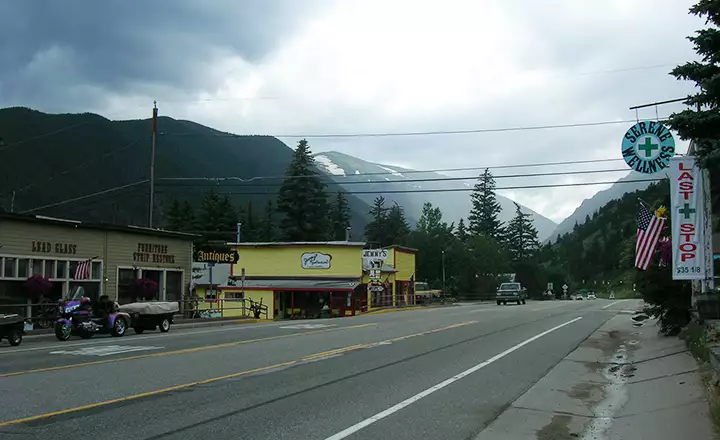 Looking west on Main Street