Angeles National Forest

In San Gabriel Mountains National Monument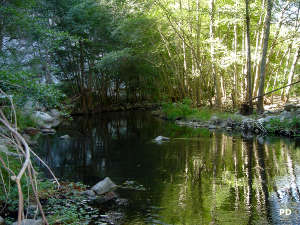 Angeles National Forest is a 700,176-acre property in two non-contiguous parcels in the San Gabriel and Sierra Pelona Mountains, mostly in Los Angeles County. The newly designated San Gabriel Mountains National Monument is contained mostly within Angeles National Forest but also contains a bit of San Bernardino National Forest. San Bernardino National Forest is to the east, Los Padres National Forest to the west and northwest.
Visitors to the area would be well advised to acquire a National Forest Adventure Pass as it will be required virtually everywhere you might be able to park a car in the forest, except along county roads in the forest as parking there is explicitly exempt.
Elevations in the forest range from a low of about 1,200 feet to a high of 10,064' at the top of Mount Baldy. Vegetation ranges from typical Mohave Desert cactus to high alpine tundra. Much of the forest is a dense chaparral shrub and oak woodland that transitions to pine and fir in the higher elevations.
Angeles National Forest offers almost 700 miles of trails leading off from more than 50 trailheads. The forest is also crossed by the Pacific Crest National Scenic Trail. There are five designated wilderness areas protecting a total of 80,284 acres, and more than 240 miles of rivers and streams and 10 lakes and reservoirs. The OHV folks will find 3 designated OHV areas with more than 260 miles of OHV trails. 36 picnic areas, 66 campgrounds, 2 ski areas and more than 1,030 miles of roads: Angeles National Forest is one of the most human impacted forests in the country, and let's not mention the annual fires...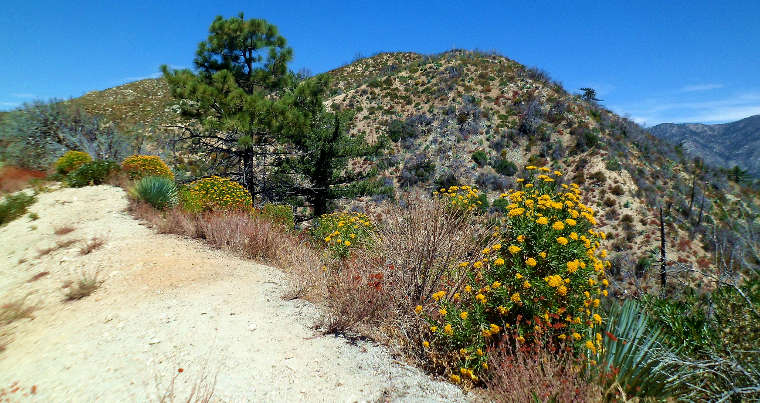 At the edge of the Mojave Desert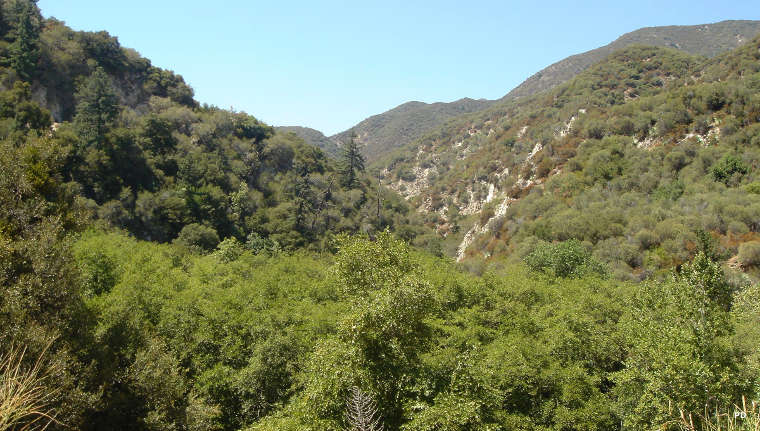 In San Grabriel Canyon
Angeles National Forest
US Forest Service
Upper photo is courtesy of the US Forest Service
Lower photo courtesy of Wikipedia userid Gwillhickers,
CCA-by-SA 4.0 License
Upper left and bottom photos are in the public domain