San Bernardino National Forest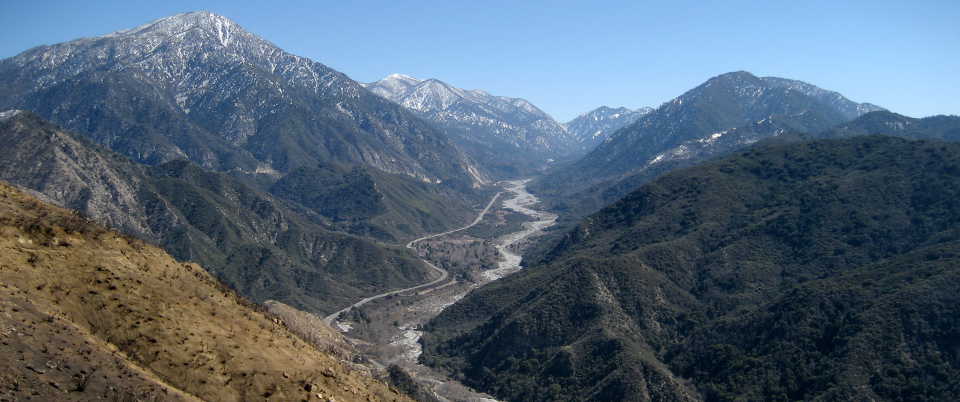 Mill Creek Drainage, San Bernardino Mountains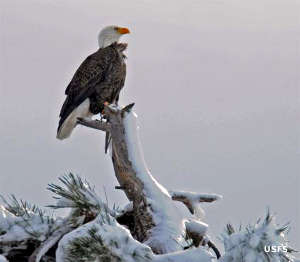 A bald eagle in the snow
San Bernardino National Forest is an 823,816-acre property in the mountainous region of southern California. The forest is broken into 2 non-contiguous parcels: one north of Interstate 10 encompassing portions of the San Bernardino Mountains and abutting Angeles National Forest, and a smaller section south of the I-10 that runs between the Morongo Indian Reservation and the Santa Rosa Indian Reservation and encompasses portions of the San Jacinto and Santa Rosa Mountains.
Owing to settlements established in the latter half of the 19th century, the forest encloses a significant number of private residences and several whole towns. Between 1860 and 1880 gold was being found regularly at various sites in the mountains and towns sprang up and died off overnight. The most significant early settlement in the area began around 1850 when a large group of Mormons settled at the southern foot of the San Bernardinos and began farming and ranching. Shortly after that, they established a number of sawmills up in the canyons and began logging off much of the timber on the southern slopes.
Wilderness Areas
San Gorgonio
San Jacinto
Santa Rosa
South Fork San Jacinto
The entire Big Bear Lake and Arrowhead Lake regions, ski slopes and all, are in the eastern portion of San Bernardino National Forest.
The Cucamonga and Sheep Mountain Wildernesses are shared with Angeles National Forest while the Bighorn Mountain, San Gorgonio and Santa Rosa Wilderness Areas are co-managed with the Bureau of Land Management.
On February 12, 2016, President Barack Obama signed legislation creating the 154,000-acre Sand to Snow National Monument: 71,000 acres of San Bernardino National Forest and 83,000 acres of adjacent BLM land. San Gorgonio Wilderness is included in the Sand to Snow National Monument.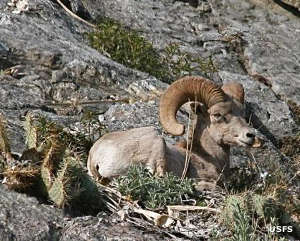 A resting bighorn sheep
The high point in the area is San Gorgonio Peak at 11,502'. San Gorgonio Peak is also highest point in southern California until you reach the Sierra Nevadas to the east.
San Bernardino National Forest contains an estimated 87,400 acres of old growth forest, mostly in the higher reaches of the San Bernardino, San Jacinto and Santo Rosa Ranges. Due to the extended drought that is still impacting southern California, large sections of the forest burn every year, slowly reducing all forest in the area. That said, there are two stands of aspen high in the mountains and one burned in the early 2000's. Aspen rebound nicely after fire (fire is what stimulates new seeds to grow) and that one stand is recovering nicely, and reclaiming some of the area around it that had been given up to pines and cedars over the century before.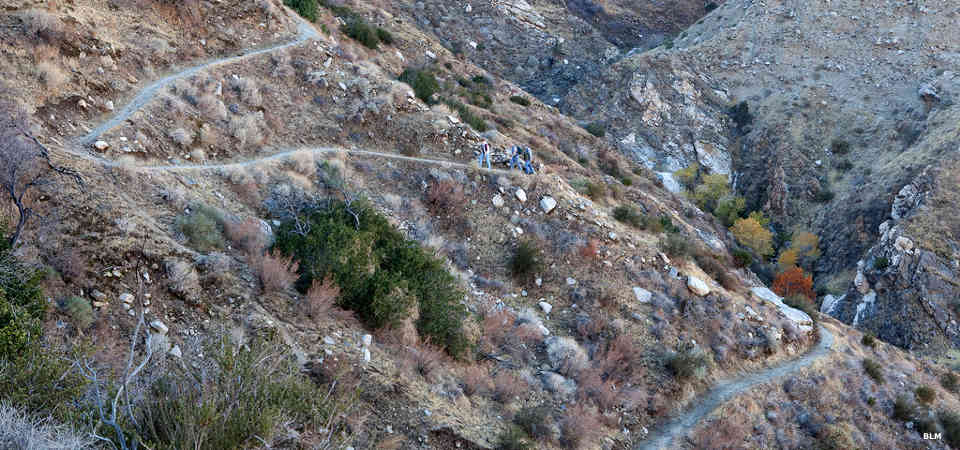 Hikers along a trail in the Sand to Snow National Monument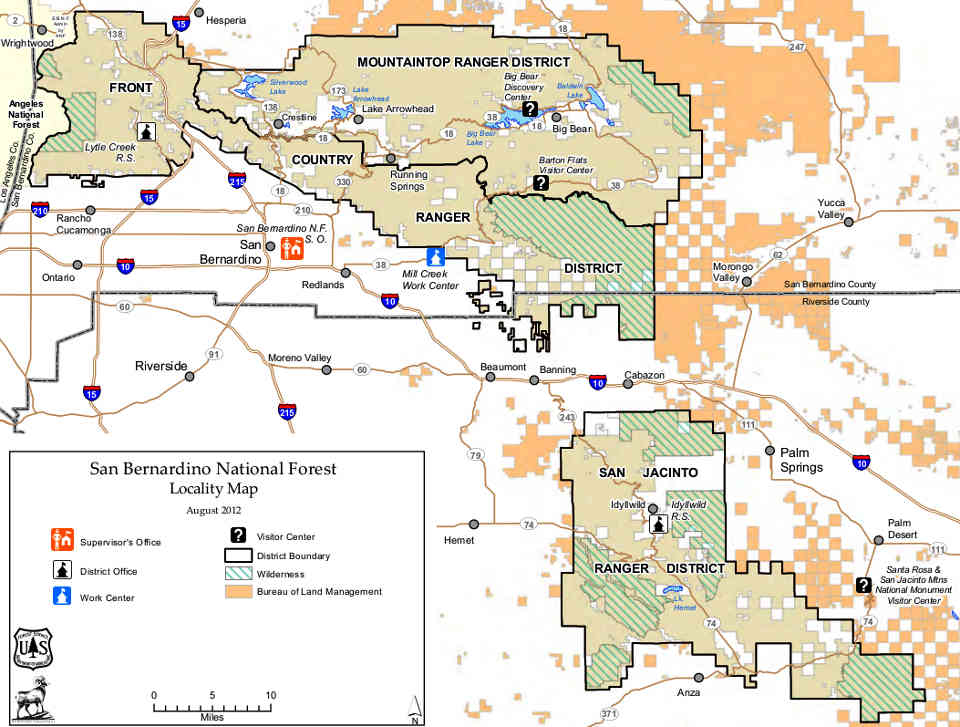 San Bernardino National Forest
US Forest Service
602 South Tippecanoe Avenue

,

San Bernardino

,

CA

92408
909-382-2600
Upper photo courtesy of Flickr userid jcookfisher,
CCA 2.0 License
Lower photo courtesy of Bob Wick, BLM
Other photos and map courtesy of the US Forest Service