Superstition Wilderness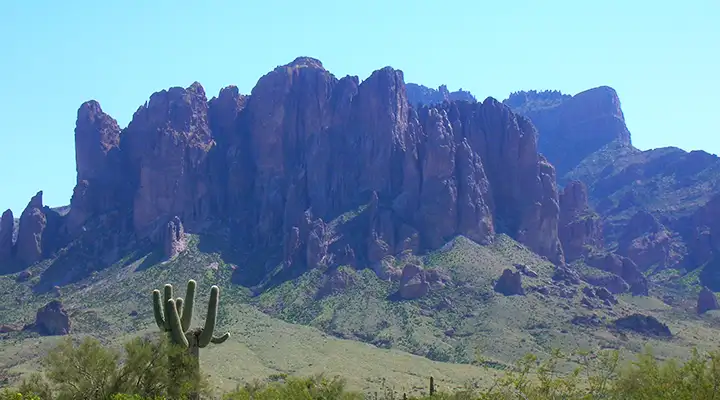 The most often seen "face" of Superstition Wilderness
above Lost Dutchman State Park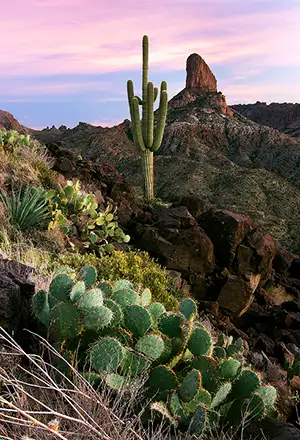 First designated in 1939, then expanded in 1984, Superstition Wilderness now contains some 160,200 acres on Tonto National Forest. This is a beautiful but very rugged and dry area. The trail system on the property is extensive but those well-maintained trails on the western end of the property see very heavy use in the cooler part of the year. The First Water and Peralta Trails see probably 80% of all the human traffic in the wilderness. Those two trails are less than 10 miles of the 180 miles of trails available.
There are seasonal springs but the whole area is severely water-challenged. It can snow in winter in these mountains while summer will see temperatures above 110°F for days on end. Elevations vary from a low of about 2,000 feet near Apache Junction to a high of 6,265 feet at the summit of Mound Mountain. The western third of the property is where you find rolling bajadas and hills surrounded by vertical walls and jagged peaks. The eastern and central parts of the wilderness are not as severe, topographically anyway.
This is Sonoran Desert countryside: saguaro, ocotillo, cholla, prickly pear, creosotebush, mesquite, catclaw. Hundreds of acres are covered in a very dense chaparral of mesquite, catclaw and creosotebush. In the very highest areas are small pockets of Ponderosa pine and juniper.
Camping is allowed just about everywhere, just be careful about the snakes and the bugs. Group size is limited to 15 people with a max of 15 stock/pack animals. The stay limit is 14 days. One thing to consider: The EPA has measured the air quality in the Superstition Mountains and it appears that the prevailing west-to-east winds in the area blow a large proportion of the smog produced in the Phoenix Metroplex into the Superstition Mountains where it concentrates in the canyons: the ozone levels tend to be high and very unhealthy.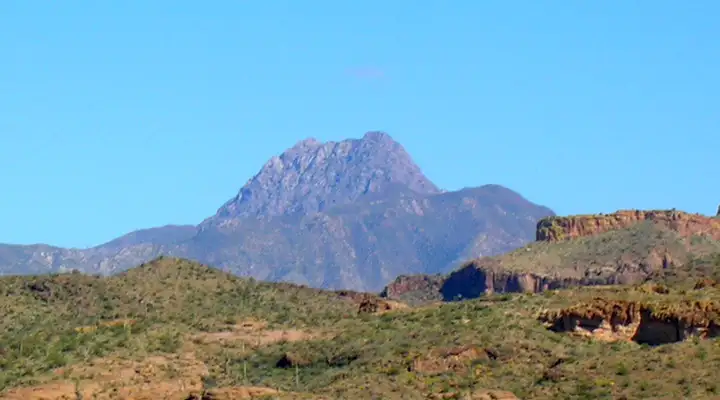 Four Peaks from Superstition Wilderness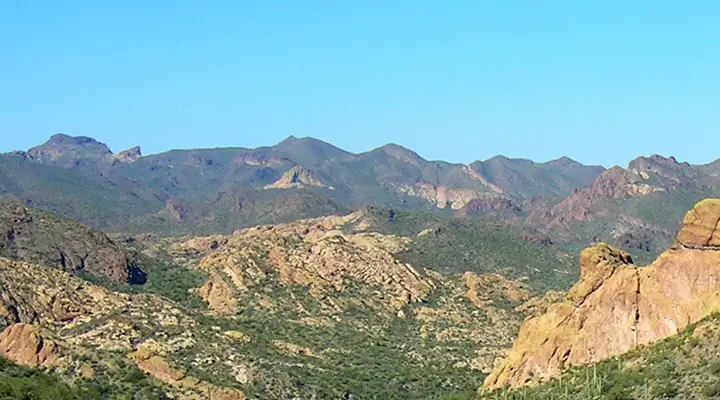 Another view into the Superstition Mountains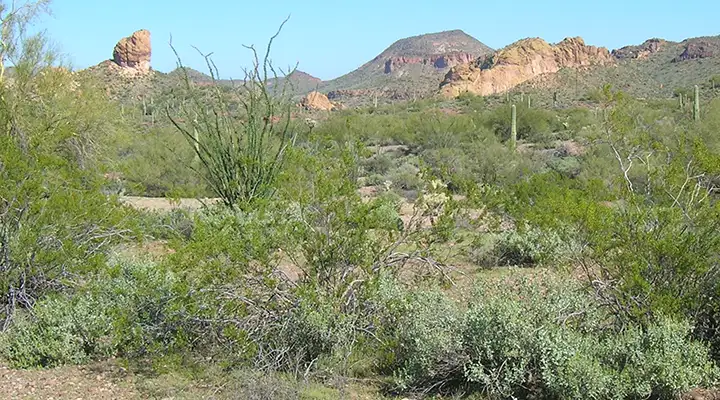 Sonoran Desert vegetation, typical in the Superstition Mountains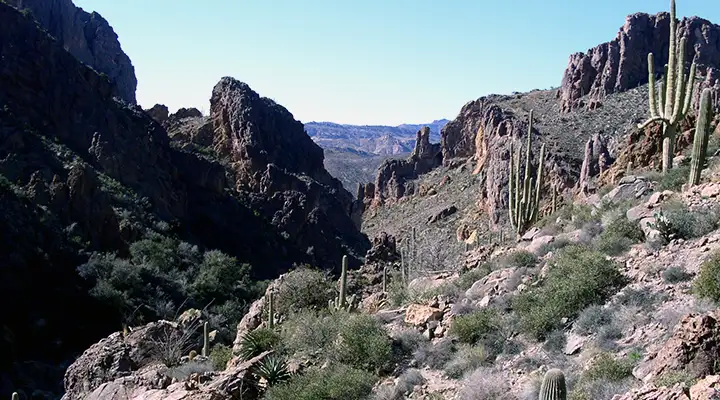 Along a typical Superstition Wilderness trail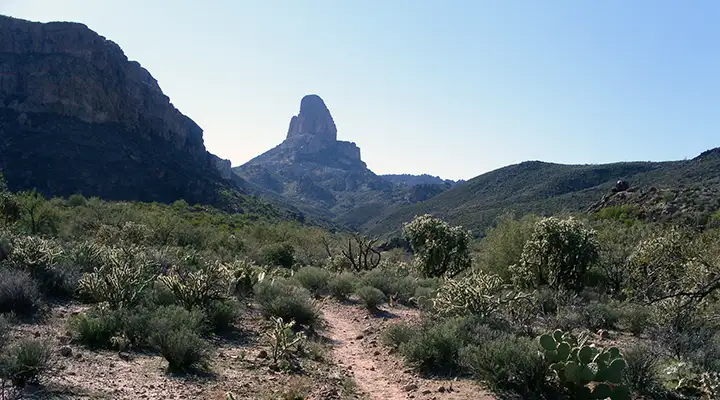 The Terrapin Trail leads to the Weavers Needle area
Superstition Wilderness
Tonto National Forest -

US Forest Service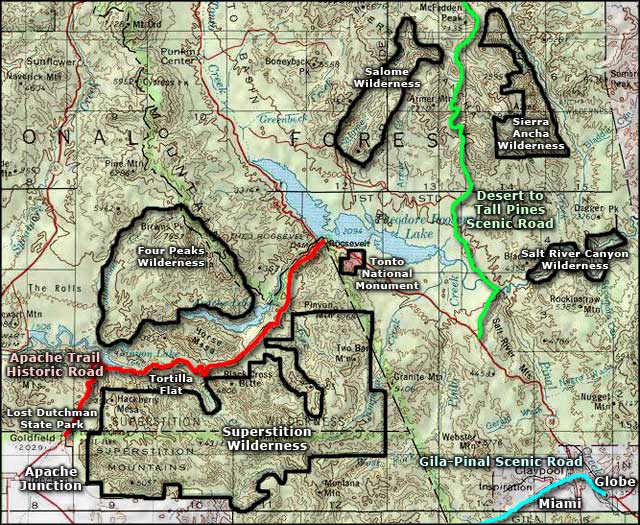 Related Pages
Map courtesy of National Geographic Topo!