Four Peaks Wilderness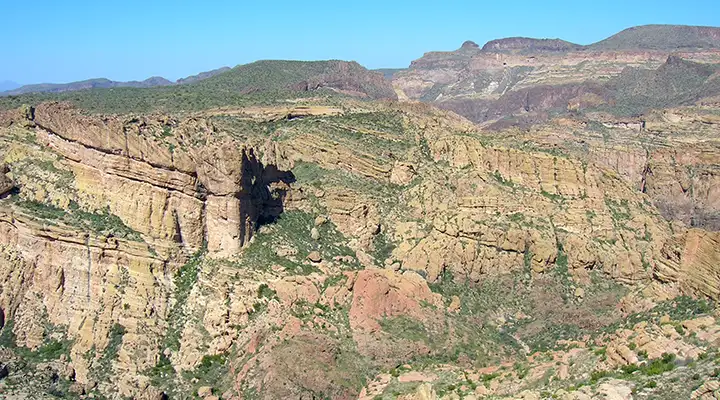 Typical countryside in Four Peaks Wilderness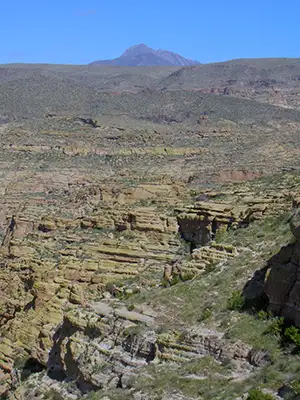 Four Peaks Wilderness is a 60,740-acre property rising to the west of Tonto Creek and north of the Salt River. Rocky and extremely rugged, the Wilderness is dominated by a major mountain with four peaks in its center. Elevations range from a low of 1,900 feet near Apache Lake to the summit of Brown's Peak at 7,657'. These are the southern Mazatzal Mountains, and the highest points are visible for up to 100 miles in some directions.
As hard as it is to get around in this broken and incised countryside, back in the mining days there were several roads cut into these mountains. Some of them are still in use as hiking trails. A large fire in 1996 burned off a large portion of this property and formerly treed areas still haven't recovered. But there are still quite a few mule deer, desert bighorn sheep, cougars, bobcats, black bears, javelinas, ring-tailed cats and coyotes living on the property. There are also plenty of scorpions, rattlesnakes, centipedes, millipedes and black widow spiders to go around.
There are some seasonal springs on the property, they tend to be in the bottoms of the canyons. Because of those springs and the shade in the canyons, there are several beautiful riparian strips in the wilderness. These mountains are high enough to attract (and accumulate) snow in season. In the summer rainy season, these peaks make great lightning rods.
As many folks come out here from the cities over the hills to the west and try to "bag" the peaks, hiking groups are limited to a maximum of 15 people, with no more than 15 head of stock. These restrictions are in force year round. The wilderness boundary is close to the peaks on their eastern slopes and most human traffic stays on the Brown's Peak and Four Peaks Trails, so the peak-bagging crowds don't impact most of the other 30 miles of trails in the wilderness. The most heavily used trails are well maintained but some of the others seem to be just fading away.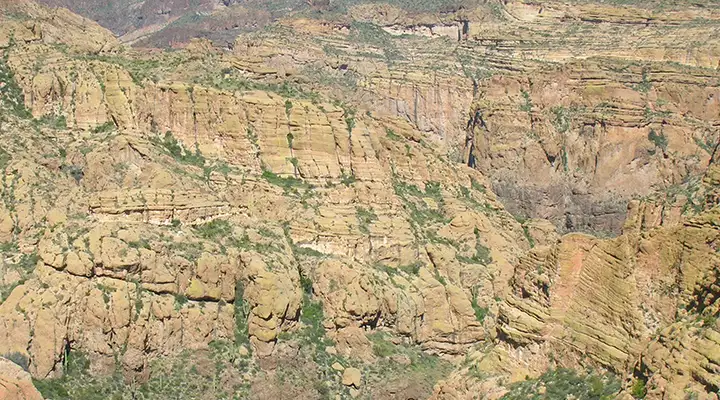 Typical canyon in the lower reaches of Four Peaks Wilderness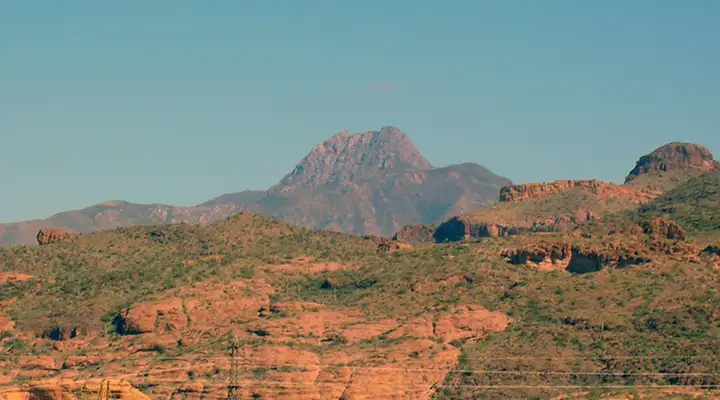 Browns and Buckhorn Peaks, two of the Four Peaks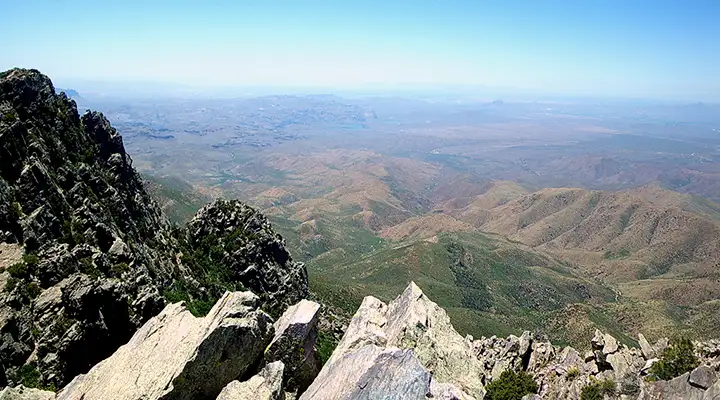 View west from the summit of Browns Peak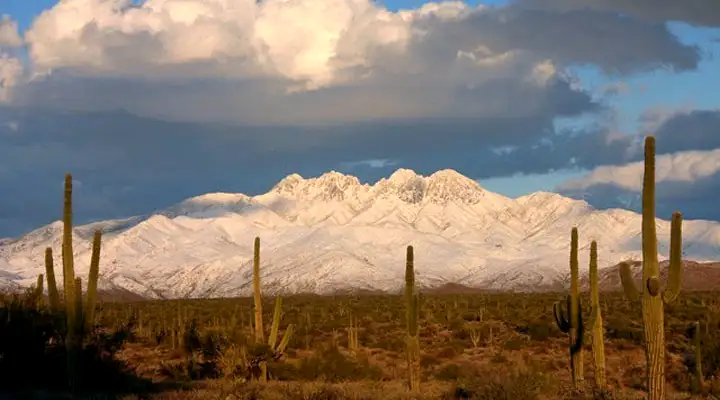 Winter scene at Four Peaks Wilderness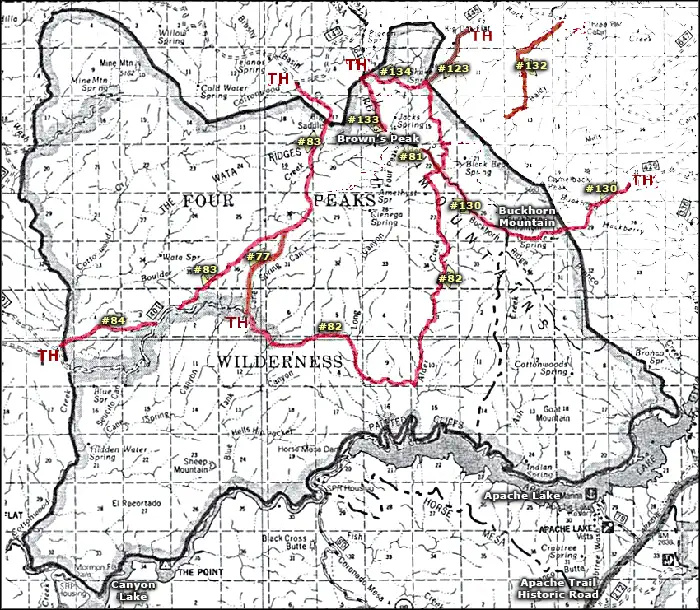 Four Peaks Wilderness
Tonto National Forest -

US Forest Service
2324 East McDowell Road

,

Phoeniz

,

AZ

85006
602-225-5200
- (fax) 602-225-5295
Summit view courtesy of Al_HikesAZ,
CCA-NC 2.0 License
Bottom photo courtesy of Tom Dwyer, via Byways.org
Most other photos courtesy of TheArmchairExplorer,
CCA-by-SA 4.0 License
Wilderness map courtesy of the US Forest Service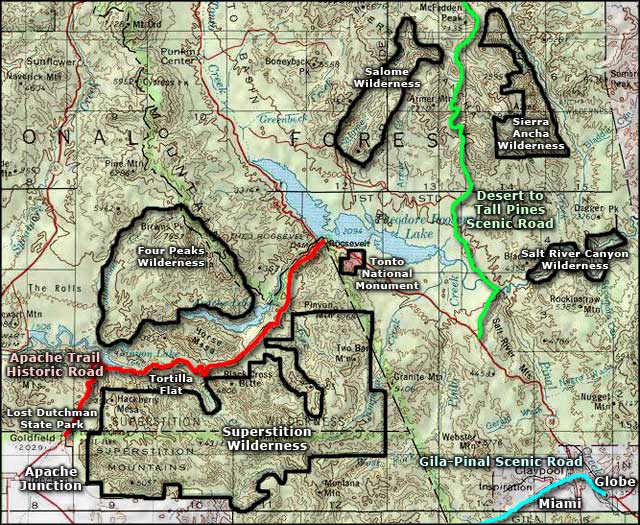 Related Pages
Map courtesy of National Geographic Topo!