Sonoita Creek State Natural Area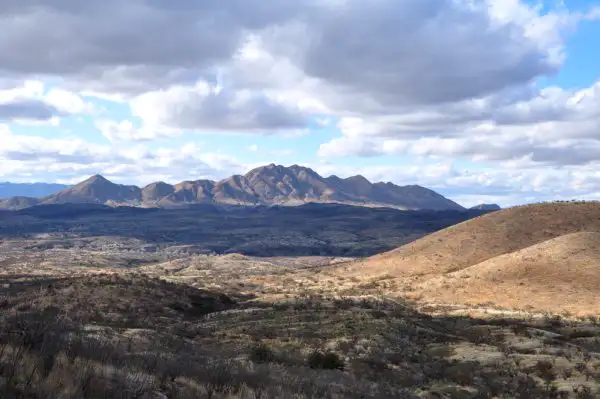 Overlooking Sonoita Creek State Natural Area
The entrance to Sonoita Creek State Natural Area is through Patagonia Lake State Park. Day use hours are from 4:00 AM to 5:00 PM daily. The Visitor Center is open from 8:00 AM to 4:30 PM, seven days a week, but only from October 15 to April 15. Use permits for the Sonoita Creek State Preserve must be obtained from the Visitor Center inside Patagonia Lake State Park.
Sonoita Creek State Natural Area is in the transition zone between the Sonoran Desert and the Chihuahuan Desert and contains seven distinct vegetative communities ranging from semi-desert grassland to riparian deciduous forest.
In season, Sonoita Creek State Natural Area offers boating safety classes, bird-watching hikes and boat tours, a hike to Coal Mine Spring (where the endangered Gila Topminnow live), and the "Healthy Water" education program (primarily designed for 3rd to 6th graders and teaching about the relationships between water quality and water-dependent habitats). The Preserve covers 740 acres and you can see more than 300 species of birds here.
Sonoita Creek's mission is to preserve a fragile riparian environment and protect the endangered Gila topminnow, several special status birds, and several historic and cultural relics on the property. Camping is allowed in designated campsites with a proper permit: 6 campers max per site with a 2-night limit. Keep your campfire in the designated fire ring. No motorized or mechanized vehicles (including mountain bikes). Pack it in, pack it out. No horses overnight, and start feeding them weed-free hay at least 7 days prior to bringing them here. Wash your dishes and utensils far from any creeks, springs or washes. Bury human waste properly and carry out your toilet paper and feminine products.
Sonoita Creek State Natural Area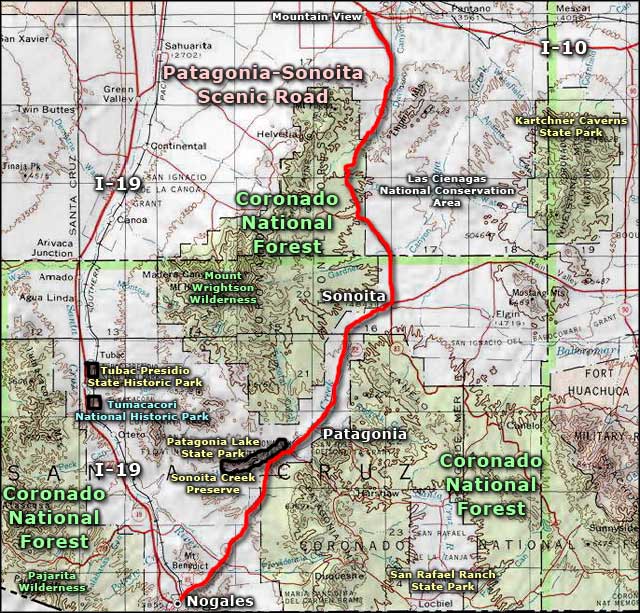 Related Pages
Map courtesy of National Geographic Topo!