Las Cienegas National Conservation Area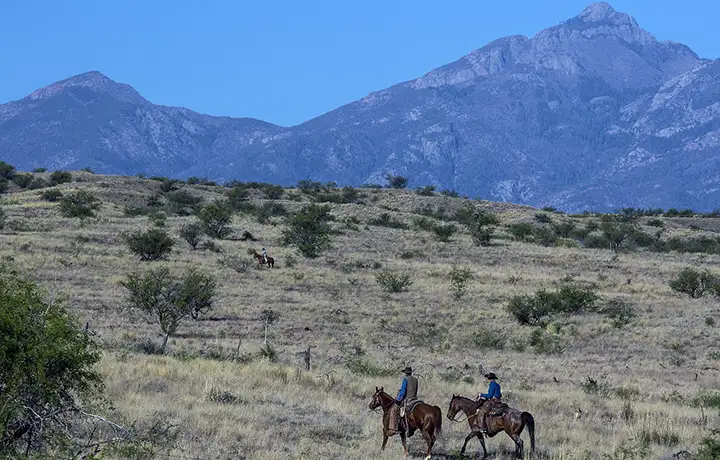 Empire Ranch, part of Las Cienegas National Conservation Area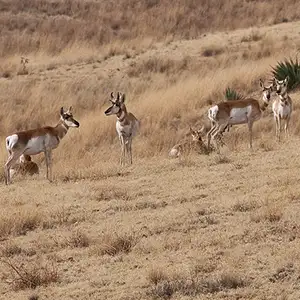 Not long ago, a large chunk of rolling grasslands and woodlands in Pima and Santa Cruz Counties was on the market, being picked over by developers looking to build more houses and shopping centers in the popular retirement area of southern Arizona. Then most of that land was bought up and became public property, protected now as the Las Cienegas National Conservation Area. Las Cienegas NCA contains more than 45,000 acres that once made up portions of such venerable and historic properties as the Empire Ranch, Cienega Ranch, Rose Tree Ranch and Vera Earl Ranch. Today, this lush corridor of green vegetation spreads out from Cienega Creek and connects several sky-island mountain ranges with oak-studded hills and rolling grasslands in the interconnected valleys.
To get there: Exit Interstate 10 at exit 281 and go south on Arizona Highway 83. Near milepost 40 you'll find the entrance to Empire Ranch and the primary visitor contact station. Empire Ranch is a historic site that figures prominently in the filming of many classic Western movies. The ranch is still a working cattle ranch and it is strongly suggested that visitors leave gates as they found them.
Permits and fees apply only to commercial, competitive and large organized group uses. Vehicles need to be kept on the designated routes only. Primitive camping is allowed but only if you use already existing campsites. The stay limit is 14 days. All campsites need to be at least 25 feet from all water holes. Bring your own water and firewood. Campfires are allowed unless the fire danger is high.
This property is in that corridor of land near the Mexican border that attracts a lot of illegal uses and users. You need to be careful out there and report any suspicious behaviors to local law enforcement or to the BLM rangers.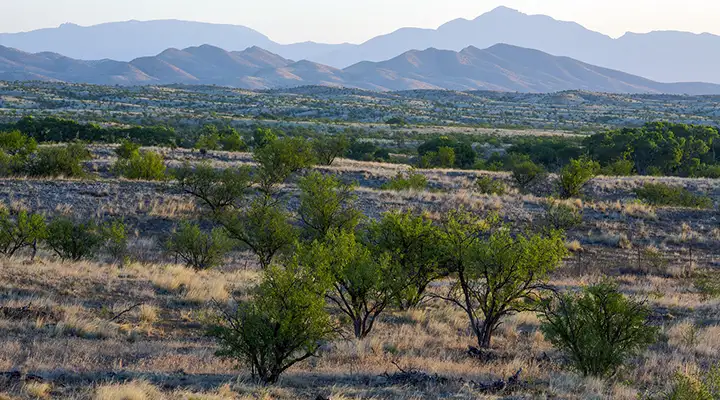 Looking east across the Empire Ranch
Among the historic ranch structures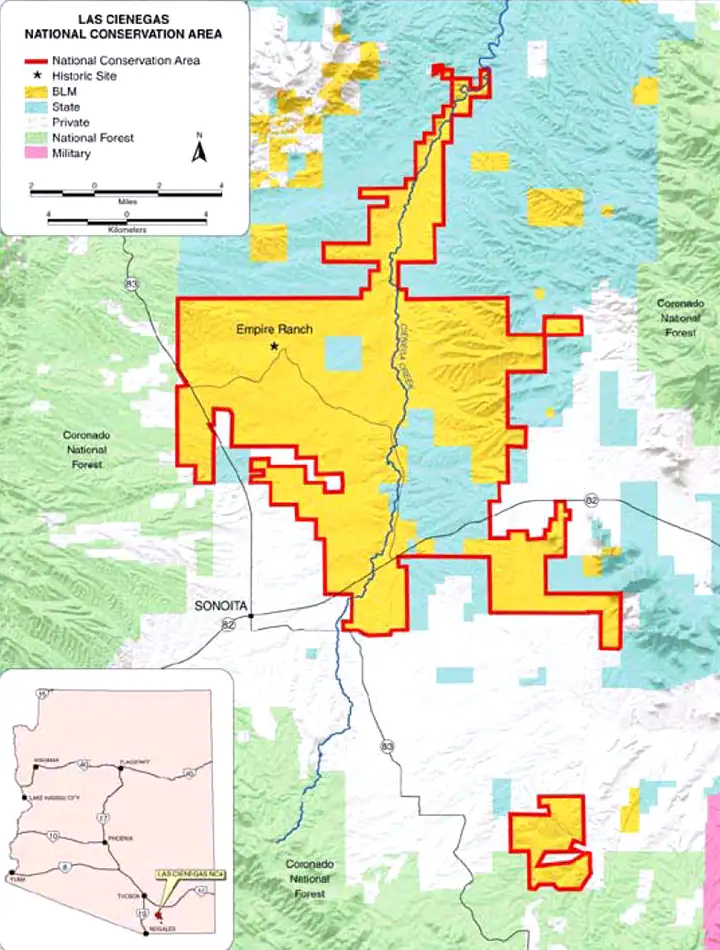 Las Cienegas National Conservation Area
Bureau of Land Management

- Tucson Field Office

Photos and map courtesy of the Bureau of Land Management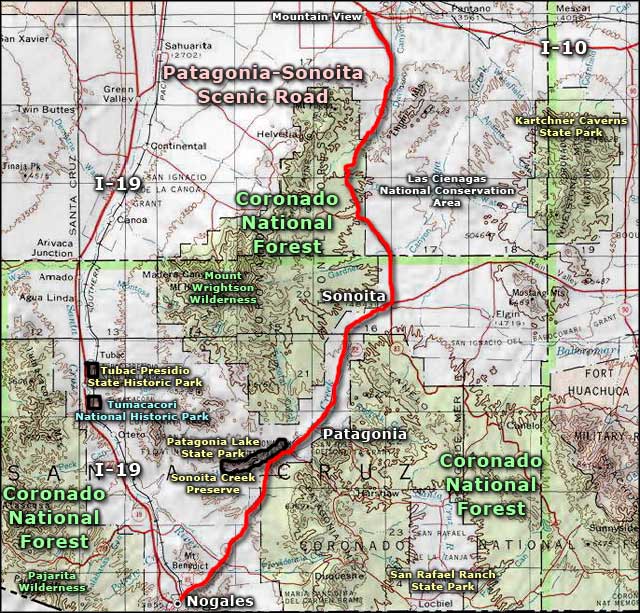 Related Pages
Map courtesy of National Geographic Topo!