Pajarita Wilderness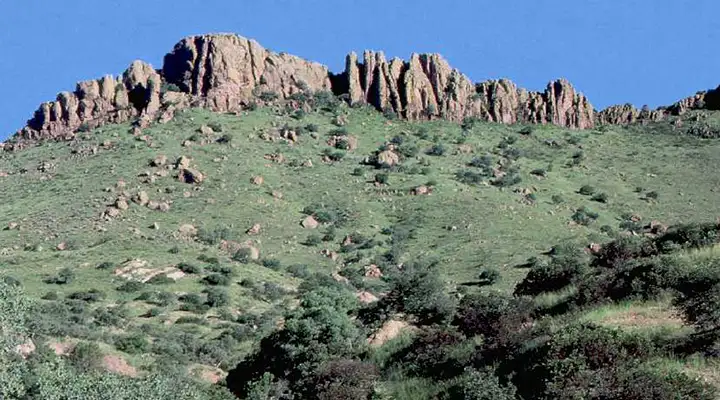 A view along Ruby Road near Pajarita Wilderness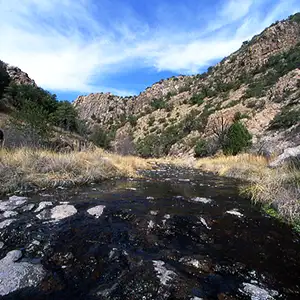 Sycamore Creek
Pajarita Wilderness is a 7,553-acre property in Coronado National Forest against the Sonora border. Pajarita Wilderness is known among botanists and photographers the world over for the number and variety of wildflowers and plants. Of the 660 different species of plants identified growing on the property, 17 species are found nowhere else on Earth.
The narrow and twisting Sycamore Canyon occupies most of Pajarita Wilderness. Sycamore Creek only flows on a seasonal basis but seeps and small springs keep some pools of water filled year-round. Because of the canyon, the vegetation and the water, Sycamore Canyon is a primary wildlife corridor through the mountains. The rest of the wilderness is a series of rolling hills dissected by several smaller canyons. Outside the riparian zones the ground is covered by oak woodlands and desert savannas. Elevations vary from about 3,800 feet to 4,800 feet.
There's a seven-mile trail through Sycamore Canyon that starts at Hank and Yank Spring and heads south to the end of the canyon. Four miles down the trail it intersects with the Border Trail.
Part of Pajarita Wilderness is included in the Gooding Research Natural Area, a research area designated because of the amazing diversity of plant and animal species found in the area.
To get there: The Ruby Road (Arizona Route 289) travels between Arivaca and Interstate 19 north of Nogales. It passes by the Sycamore Canyon Trail head and the Summit Motorway. The Summit Motorway is a 4WD road that leads south to the trail head for the Border Trail near the southeast corner of Pajarita Wilderness. Because this property is directly against the border with Mexico, expect all kinds of strange happenings due to ICE and illegal immigrants, etc.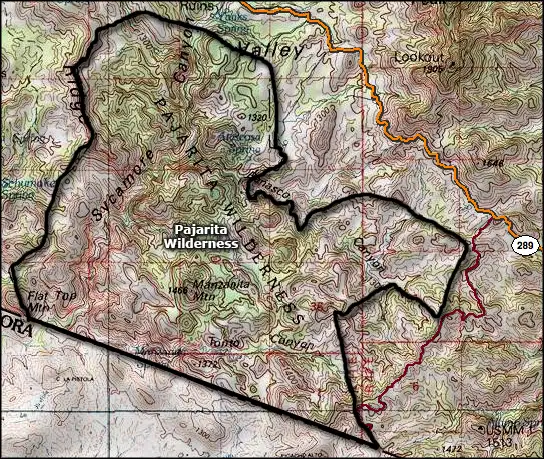 Pajarita Wilderness
Coronado National Forest -

US Forest Service

Photos courtesy of the US Forest Service
Map courtesy of National Geographic Topo!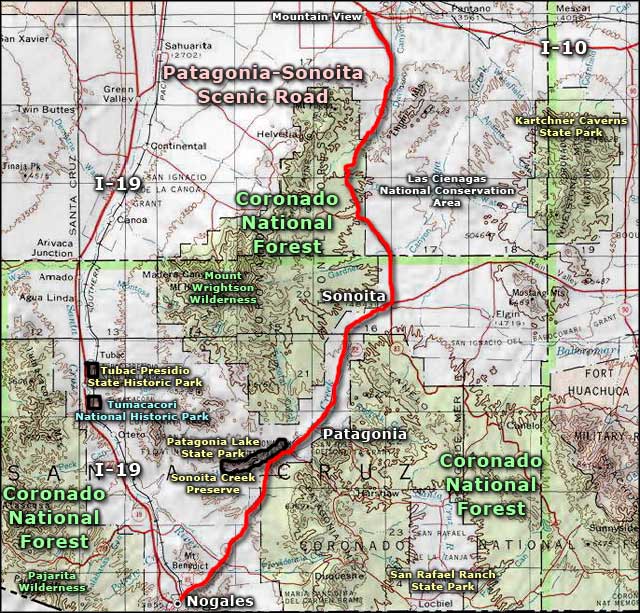 Related Pages
Map courtesy of National Geographic Topo!