Paiute Wilderness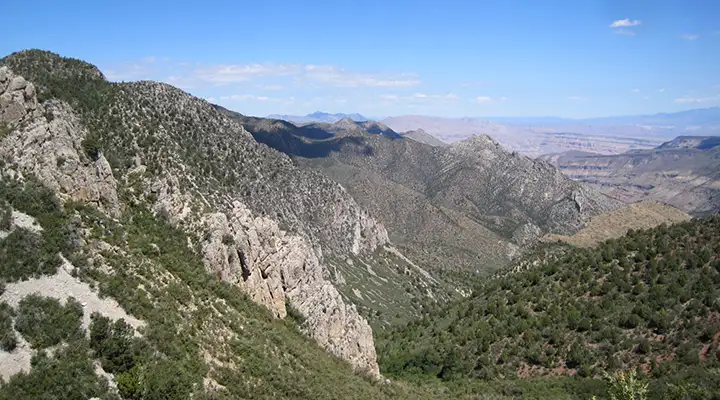 A view downhill in Paiute Wilderness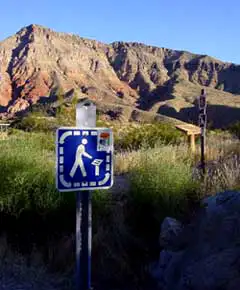 At the Cedar Pockets Rest Area
The Paiute Wilderness is an 87,900-acre property just a few miles south of St. George, Utah in Arizona. The western side of most of Paiute Wilderness is against the Interstate 15 corridor through the Virgin River Gorge. On the west side of the highway is the Beaver Dam Mountains Wilderness.
Paiute Wilderness contains a large part of the Virgin Mountains. The Virgins rise more than 5,600 feet above the surrounding desert floor, topping out at the summit of Mount Bangs (8,012'). The mountains are composed of a mix of gneiss, granite and limestone, making for some great colors depending on the angle of the sun.
Above 7,000 feet, you'll find stands of Ponderosa pine, below 7,000 feet you'll come into the pinion and juniper woodland. Below 6,000 feet you'll find scrub oak and sagebrush that drops down into Joshua trees, yucca and barrel cactus. There are perennial springs in a couple areas that support small riparian corridors. For wildlife you'll find mule deer, desert bighorn sheep, mountain lion, bobcat, skunk, porcupine, fox, coyote, jackrabbit and smaller mammals. You'll also see hawks, eagles, owls and other birds in the air and the usual "Arizona collection" of reptiles, insects, songbirds and arachnids.
Most visitors to Paiute Wilderness come to either climb Mount Bangs or enjoy a few days of total solitude in the deep canyons where the springs flow. The panoramic views at the top are simply stunning. There are a few trails but maintenance and signage are non-existent.
To get there: Exit from Interstate 15 at the Cedar Pockets Rest Area - Virgin River Gorge Campground. Paiute Wilderness is everything to the east and south on the eastern side of the Virgin River. Or, exit Interstate 15 at the Black Rock Junction exit (just before the Arizona-Utah State line). Go south on BLM Road 1009 to the junction with BLM 1004 (about 20 miles). From that point south for the next 10 miles, Paiute Wilderness is immediately to the west. You might really want to stop and find a BLM Arizona Strip road map for the finer details.
7.5-Minute Topo Maps: Mountain Sheep Spring, Littlefield, Mount Bangs, Elbow Canyon, Cane Springs, Jacobs Well, Wolf Hole Mountain W, Purgatory Canyon, Mustang Knoll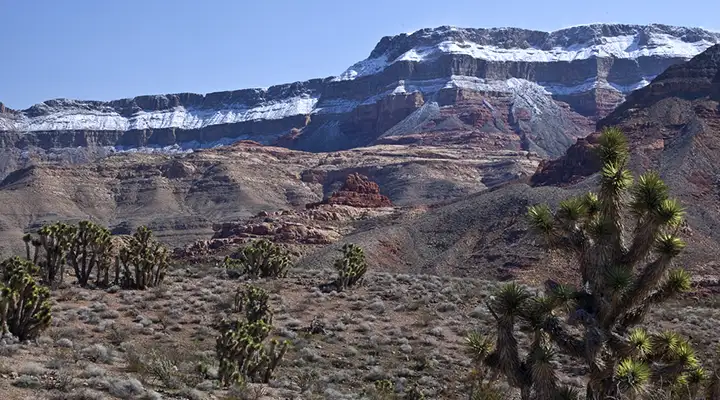 The cliffs on the western side of Paiute Wilderness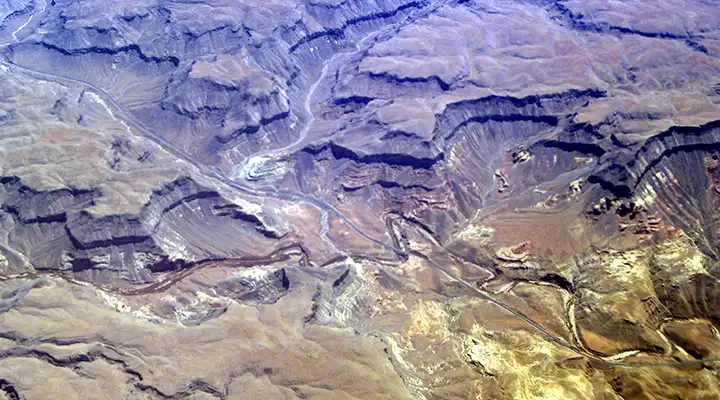 The Virgin River Gorge, Virgin Mountains to the upper right, Beaver Dam Mountains to the lower left
Paiute Wilderness
Bureau of Land Management

- Grand Canyon-Parashant National Monument
345 East Riverside Drive

,

St. George

,

UT

84790-6714
435-688-3200
Upper photo courtesy of Wikipedia userid Tainter,
CCA-by-SA 3.0 License
Lower photo is in the public domain
Other photos courtesy of the Bureau of Land Management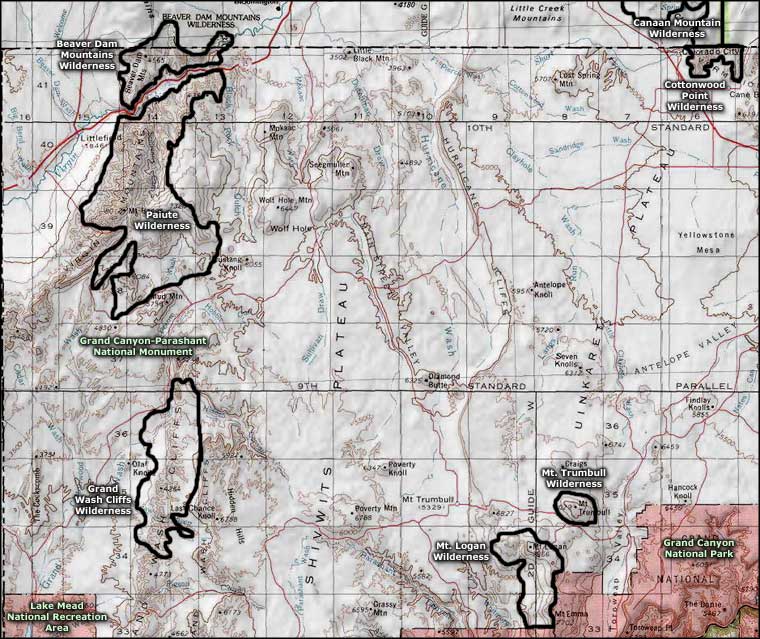 Related Pages
Map courtesy of National Geographic Topo!