Hubbell Trading Post National Historic Site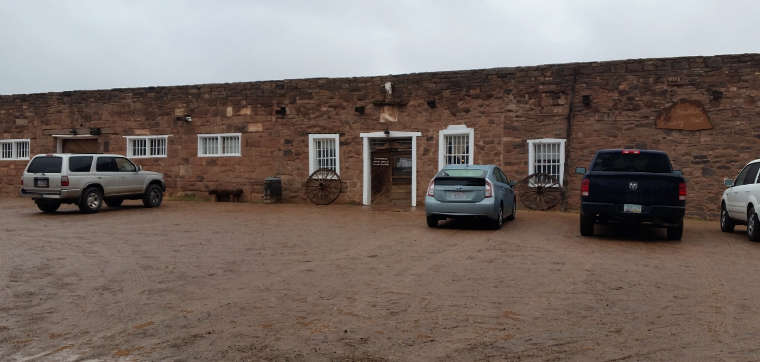 Hubbell Trading Post National Historic Site
In 1878, ten years after the Navajo returned to their northern Arizona homeland from the terrible exile at Bosque Redondo, New Mexico, John Lorenzo Hubbell acquired the 160-acre property that the Hubbell Trading Post sits on. Hubbell earned a good reputation for fair and honest dealing with the Navajos and tourists. He also demanded and promoted excellence in craftsmanship. That has led to a lasting influence on the quality of Navajo silversmithing and rugweaving.
Without all the problems of other wannabe traders in those early days on the Reservation, Hubbell's business grew until now, the Hubbell Trading Post is the oldest continuously operating trading post on the Navajo Nation. At one point, Hubbell and his two sons owned 24 trading posts on the reservation, a wholesale warehouse in Winslow, stage lines, freight lines and several other business and ranch properties in northern Arizona. After he died, the Hubbell family carried on with the business until they decided to sell the main trading post to the National Park Service in 1967. The trading post store is still active, now being run by members of the Western National Parks Association.
Hubbell Trading Post NHS is open to the public from 8 am to 6 pm daily from late April until just after Labor Day. Then winter hours set in: daily from 8 am to 5 pm except for Thanksgiving, Christmas and New Year's Day when the place is closed.
Visiting the Hubbell Trading Post is free. Guided tours of the Hubbell Home are offered throughout the day. Tour groups are limited to 15 people each.
To get there: Follow US Highway 191 north from Interstate 40 to Ganado. In Ganado, turn west on Highway 264 and go one mile. The entrance is well signed.
I last visited Hubbell Trading Post in late September, 2015. The local folks told me it had been raining for two months, that's why all the mud. It was busy inside the trading post with all the work it takes to keep up a busy National Historic Site that doubles as an active trading post, very much as it was 100+ years ago. There have been some concessions made to modern life (the ice cream cooler, the ice unit, lights, etc.) but the goods displayed around the trading post were very much of the excellent quality and craftsmanship that Hubbell had spent so many years nurturing and promoting among (and for) Navajo and Hopi artisans.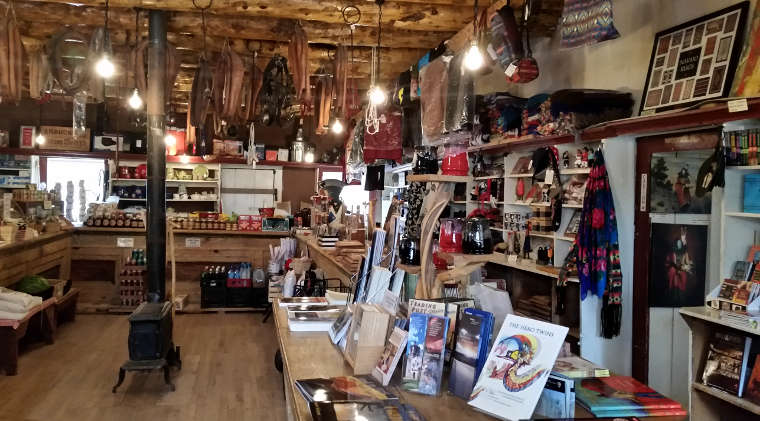 First view inside the front door at Hubbell Trading Post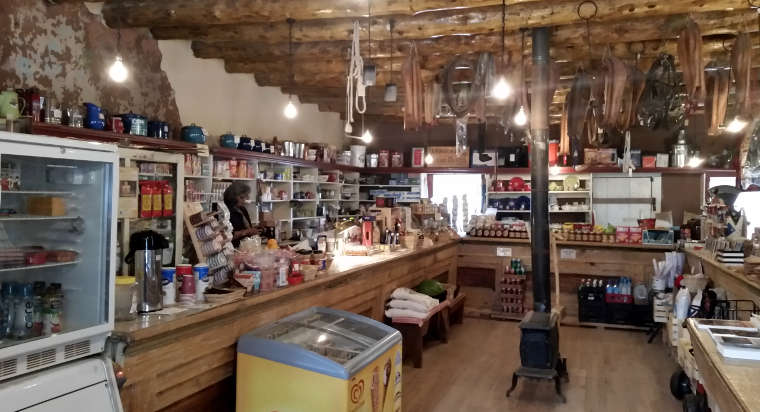 Second view inside the front door at Hubbell Trading Post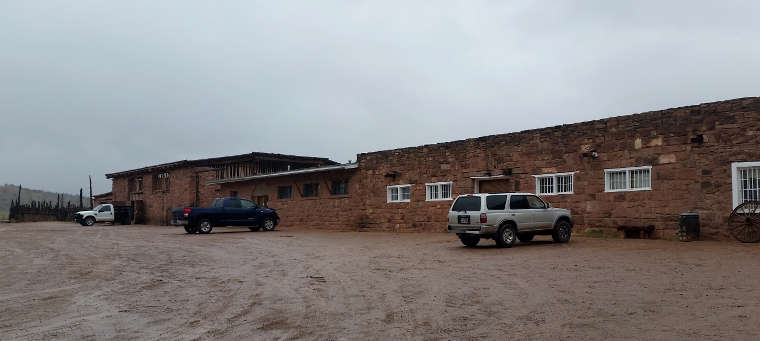 The stables and warehouse area behind the trading post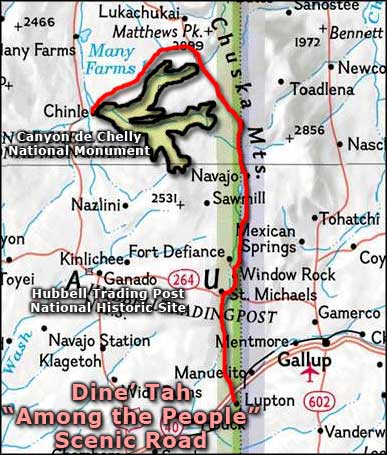 Related Pages
Hubbell Trading Post National Historic Site