Green Mountain National Forest

A typical autumn scene on Green Mountain National Forest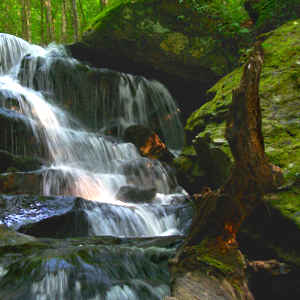 By the early 1900's, overlogging, fire and flooding had almost destroyed the virgin forest that once covered Vermont. Typical industrial practices of the time were taking the "Green" out of the Green Mountains. Green Mountain National Forest was established in 1932 on land so destroyed no one else wanted it. Today's forest contains some 399,151 acres that are essentially a showcase of the US Forest Service's success at recovering a forest killed by private industry and private citizens.
The Forest is contained in two non-contiguous units, the North and South Zones. Together they make up the largest public land mass in Vermont. The Hector Ranger District of Green Mountain National Forest in New York is also known as Finger Lakes National Forest.
Wilderness Areas on
Green Mountain National Forest
Big Branch
Breadloaf
Bristol Cliffs
George D. Aiken
Glastonbury
Joseph Battell
Lye Brook
Peru Peak
Green Mountain National Forest generally straddles the granite backbone of the Green Mountains in southern and central Vermont. The Appalachian National Scenic Trail and the Long Trail run through the Forest, coinciding with each other for about 100 miles.
There are about 900 miles of hiking, biking, horseback-riding, cross-country skiing and snowmobiling trails in the Forest and seven developed campgrounds. Visitors can camp anywhere in the forest as long as the area is not posted as closed to camping. It is highly recommended to use existing sites as much as possible and to always camp at least 200 feet from any water source. The stay limit is 14 days in any 30-day period. There are also nine Nordic ski areas and three downhill ski areas (Sugarbush, Bromley Mountain and Mt. Snow).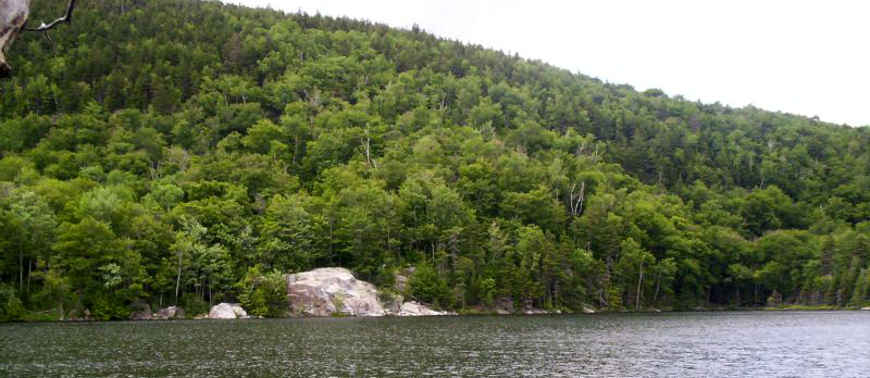 Little Rock Pond along the Appalachian Trail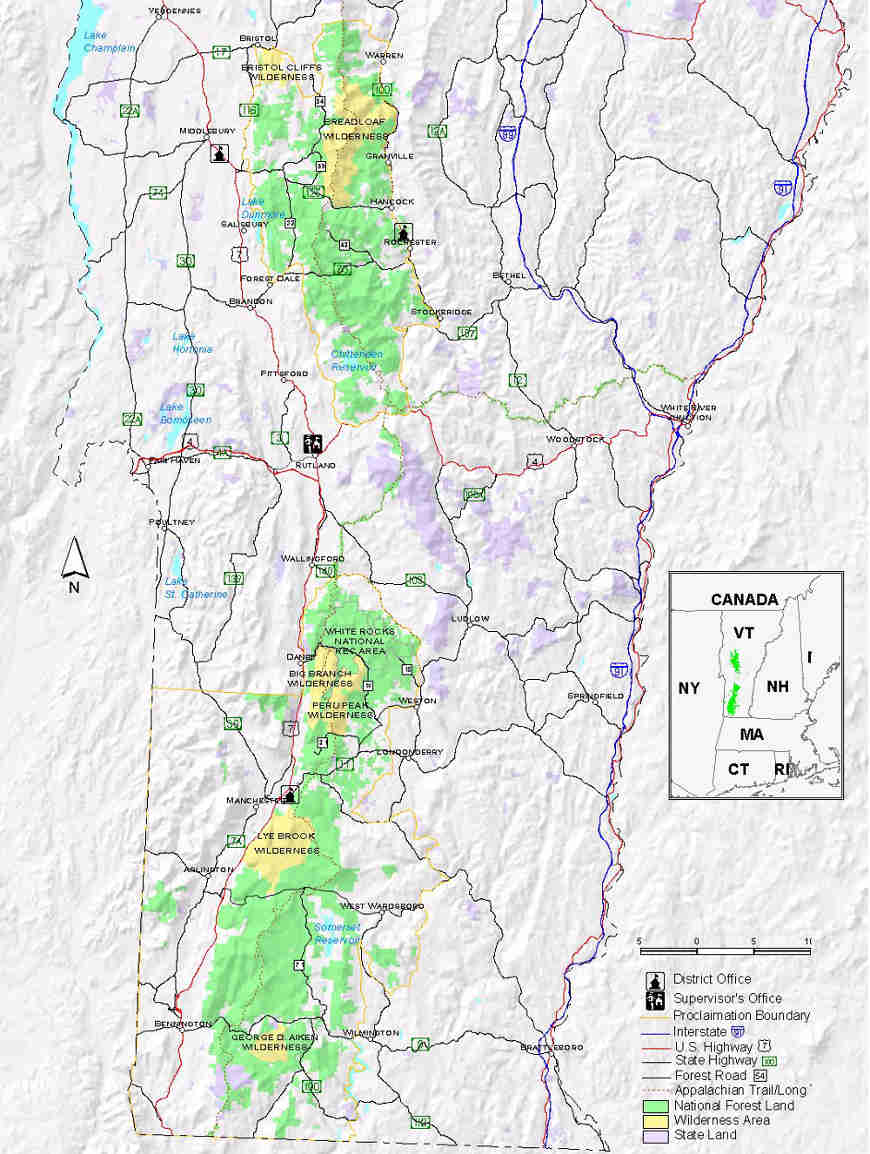 Green Mountain National Forest map
Upper left photo courtesy of Brian Schaller,
FAL 1.3 License
Lower photo courtesy of Wikipedia userid Omarcheeseboro,
CCA-by-SA 3.0 License
Upper image and maps courtesy of the US Forest Service