Missisquoi National Wildlife Refuge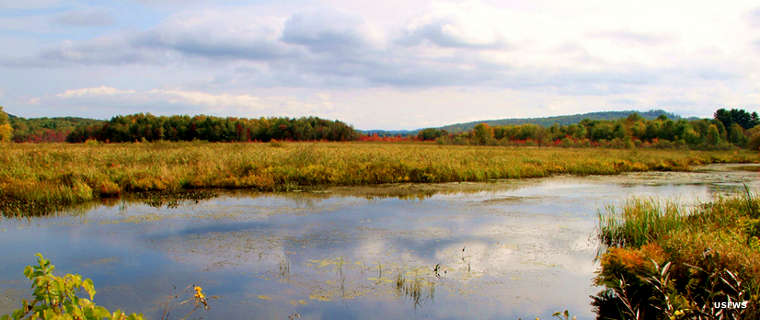 Missisquoi National Wildlife Refuge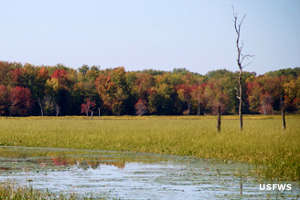 Missisqoui National Wildlife Refuge is a 6,729-acre property on the northeastern shores of Lake Champlain in Vermont. The refuge includes nearly all of the Missisqoui River delta and adjacent areas where the river flows into Missisquoi Bay. Most of Missisquoi Bay is in Canada but the wildlife refuge doesn't quite go there.
Being in the Atlantic Flyway, Missisquoi National Wildlife Refuge attracts large flocks of migratory birds in season. The property is a mix of uplands, wetlands and quiet open waters. The uplands are a combination of open fields and an American elm, white oak, red maple, white ash and silver maple hardwood forest. A significant amount of the wetlands is man-made water impoundments where water levels can be artificially raised and lowered to provide maximum benefits to the birds that use them. The open fields are regularly mowed and hayed to keep them from reverting to forest. The refuge also has to engage in an on-going trapping program to keep the populations of muskrats, beavers and raccoons down to reduce the damage to structures and to wildlife nesting areas.
Favorite activities among the human visitors to Missisquoi include hiking, birding, fishing, snowshoeing, cross-country skiing and hunting. There are several hiking trails available, the longest probably 2.5 miles one way. All the trails are pedestrian-only but that includes snowshoes and cross-country skis.
To get there: you'll want to find Vermont State Road 78, northwest of Swanton (last town before the Canadian border). Go west of Swanton on Road 78 to just past the West Swanton Apple Orchard, then turn left on Tabor Road. There's a refuge directional sign at the corner of Tabor Road and Route 78. From the New York direction: go east on US Highway 2 to Vermont Road 78. Turn and go east on Route 78 for 4.5 miles to Tabor Road.
Missisquoi National Wildlife Refuge headquarters is open from 8 am to 4:30 pm, Monday through Friday and 10 am to 2 pm on Saturdays. Outdoor facilities are available from sunrise to sunset, every day of the year. The only fees involved come up if you want to hunt.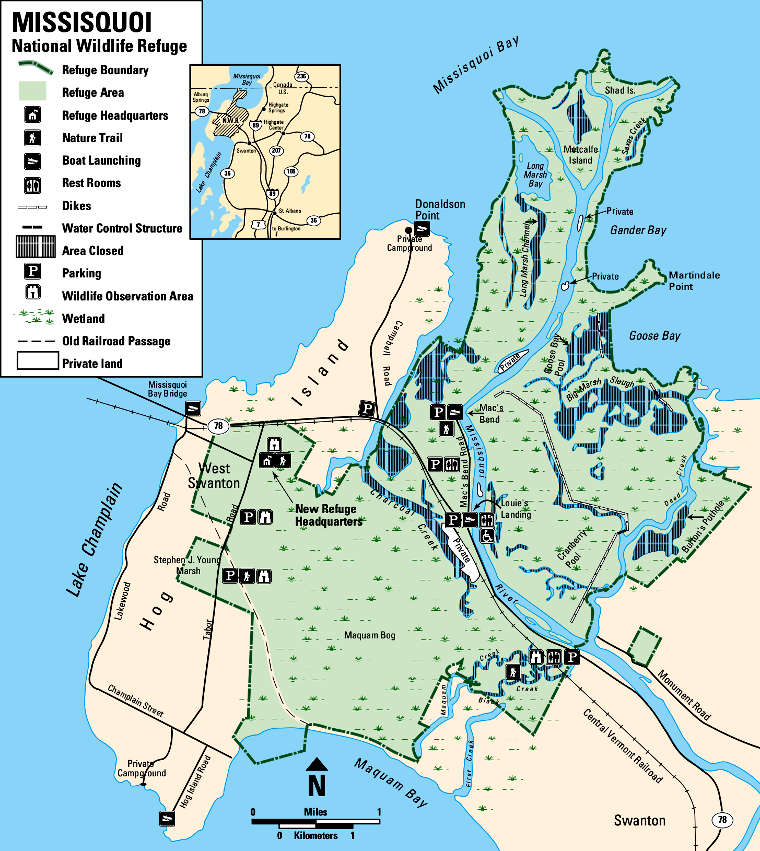 Map of Missisquoi National Wildlife Refuge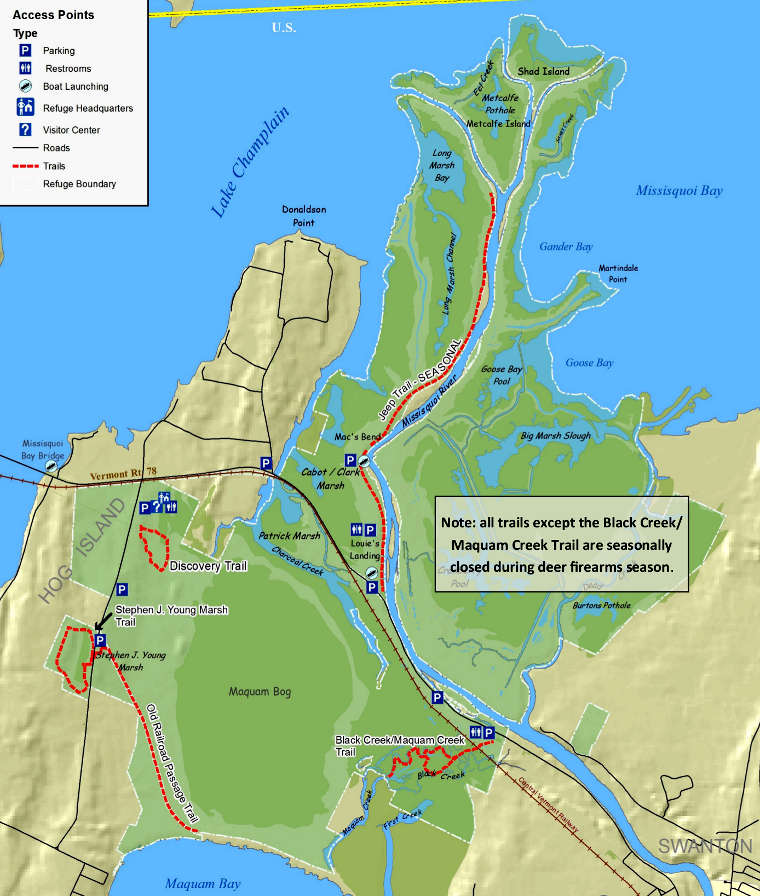 Missisquoi National Wildlife Refuge hiking trails map
Missisqoui National Wildlife Refuge
US Fish & Wildlife Service
Photos and maps courtesy of the US Fish & Wildlife Service