Finger Lakes National Forest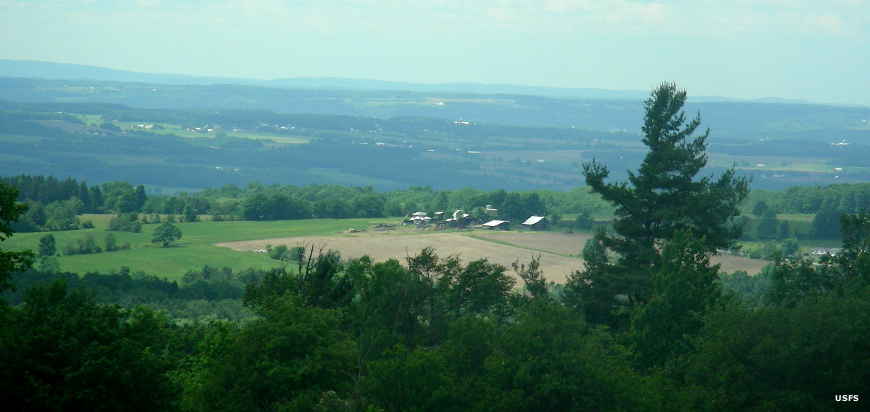 Finger Lakes National Forest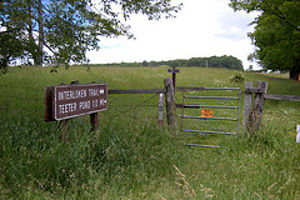 The Interloken Trail
Finger Lakes National Forest is a 16,259-acre property straddling a ridge between Cayuga Lake and Seneca Lake in the Finger Lakes region of New York.
The area was once valuable farmland but between bad agricultural practices and modern progress, that value dimished greatly in the early 1900's and many farms were abandoned. Between 1938 and 1941 more than 100 farms in the area were acquired by the Federal government and aggregated as the Hector Land Use Area managed by the Soil Conservation Service. Because of the way it all came together (willing seller, willing buyer), the National Forest area is a patchwork of intermingled public and private land.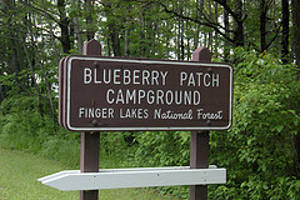 At Blueberry Patch Campground
In 1954 the property was transferred to the US Forest Service and became the Hector Ranger District of Green Mountain National Forest in 1982. In 1985 local citizens succeeded in having the name changed to Finger Lakes National Forest but management still flows through the Hector Ranger District from the Forest Supervisor of Green Mountain National Forest.
The Forest is well treed and offers more than 30 miles of hiking trails but no biking trails. The Forest offers only one campground: Blueberry Patch Campground, a small, semi-primitive campground next to a large blueberry patch along County Route 2 (Picnic Area Road).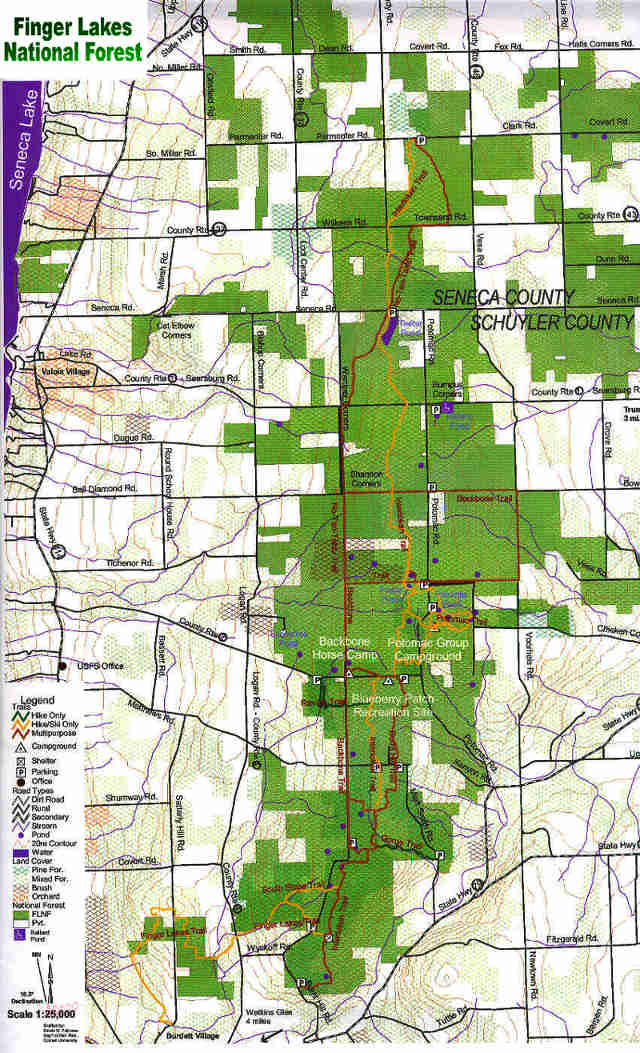 Photos courtesy of Wikipedia userid Egedbert,
CCA 3.0 License
Map courtesy of the US Forest Service