Wind Cave National Park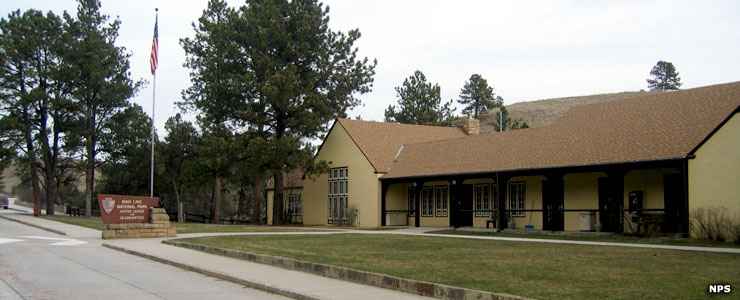 Wind Cave National Park Visitor Center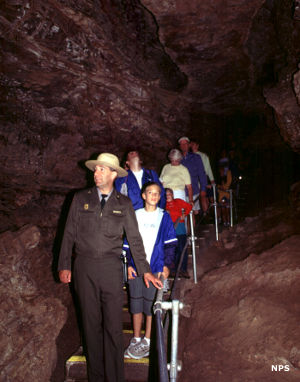 Wind Cave is one of the world's longest and most complex caves. Wind Cave became America's seventh National Park in 1903. Wind Cave National Park contains some 28,295 acres of land around the entrance to the cave. Many of the structures in the park were built by the Civilian Conservation Corps in the mid-1930's. They also built many of the roads and trails and installed the first lighting system in Wind Cave itself.
The surface area of Wind Cave National Park is a combination of mixed-grass prairie and Ponderosa pine forest populated with elk, bison, mule deer, pronghorn, fox, coyote and prairie dogs. Underground is a wonderland composed of both dissolved and precipitated calcite formations. Anyone can roam the 30 miles of hiking trails on the surface area of the park all they want, any time they want. However, cave tours are only offered when the Visitor Center is open and the last tour leaves from the visitor center about one hour before the place closes for the day. The cave remains a steady 53°F year round so you might want a jacket or sweater. Tour prices vary from $7 per adult to $23 per adult, depending on the length of the tour (and longer tours tend to be significantly more strenuous because of all the stair climbing). Some tours are universally accessible.
Wind Cave National Park is always open but the Visitor Center is closed Thanksgiving, Christmas and New Year's Days. Hours: generally 8 am to 4:30 pm from late September to late April, then from 8 am to 7 pm for the summer. There are no fees involved with just visiting Wind Cave National Park and enjoying the countryside. Tours, though, do cost a few bucks. Camping at Elk Mountain Campground is available year round. Camping Fees: $12 per site per night when the water is turned on. $6 per site per night when the water is off. Wind Cave National Park is located about 20 miles south of Custer and 11 miles north of Hot Springs on US Highway 385.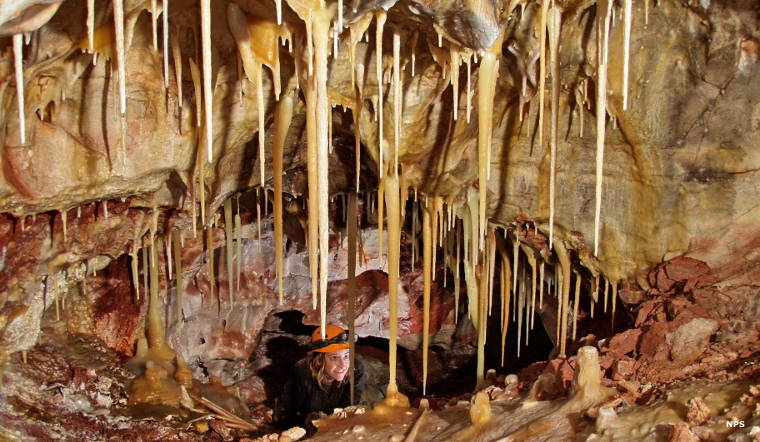 Stalactites in Wind Cave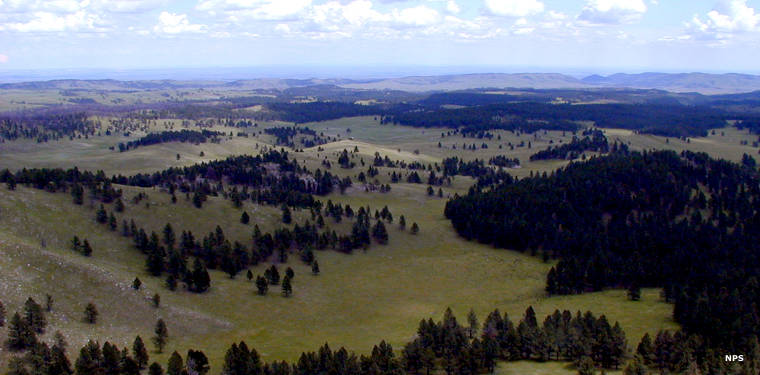 The view from Rankin Ridge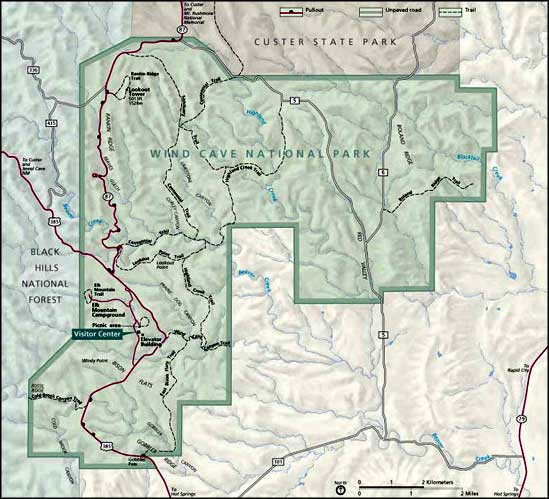 Photos courtesy of the National Park Service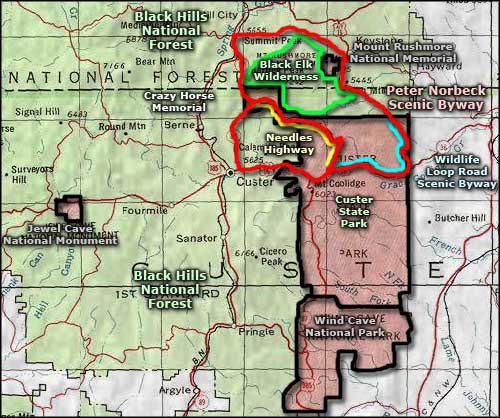 Related Pages
Area map courtesy of National Geographic Topo!