Wildlife Loop Road Scenic Byway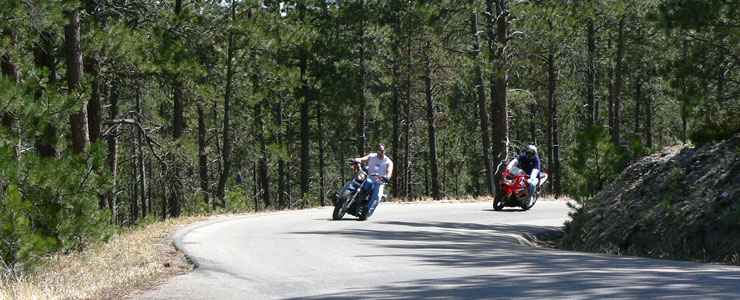 Riding motorcycles on the Wildlife Loop Road Scenic Byway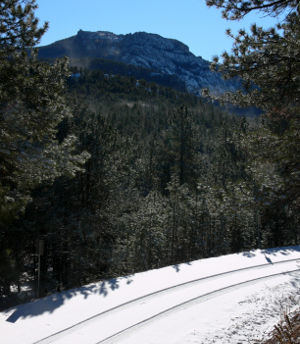 The Wildlife Loop Road Scenic Byway is also a section of the Peter Norbeck Scenic Byway. The Wildlife Loop Road is 18 miles long and runs across Custer State Park from the terminus of the Iron Mountain Road (that connects Custer State Park with Mount Rushmore National Memorial) to the terminus of the Needles Highway. Along this 18-mile route, you're liable to see most of the varieties of wildlife abundant these days in Custer State Park, especially the herd of bison running wild.
Custer State Park was established by Governor Peter Norbeck as a wildlife preserve and a place to re-introduce formerly native species that had been wiped out back in the days of the huge influx of miners and farmers, species like Rocky Mountain elk, mule deer, white-tailed deer and pronghorns. You might also come across bighorn sheep, mountain goats, coyotes, bobcats, mountain lions, gray foxes, prairie dogs, numerous birds and the famous Custer State Park "begging" burros.
This is a very winding and twisted road through prairie and Ponderosa covered hills. There are several good fishing spots along the way and excellent views in all directions. Figure on taking at least 30 to 45 minutes to drive the road straight through, far longer if you stop and smell the roses...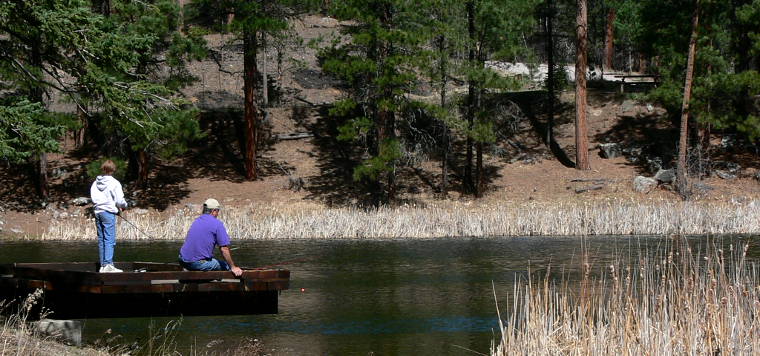 Fishing in one of the lakes along the Wildlife Loop Road Scenic Byway
Photos courtesy of Stephen Keegan, via Byways.org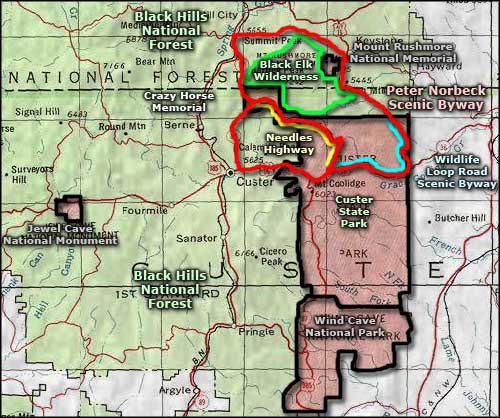 Related Pages
Area map courtesy of National Geographic Topo!