Rio Grande del Norte National Monument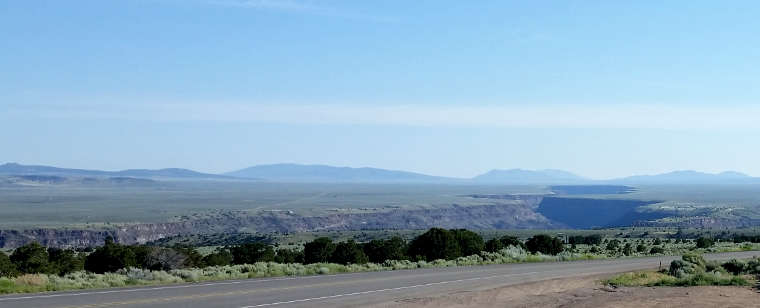 Rio Grande del Norte National Monument: A view of Taos Gorge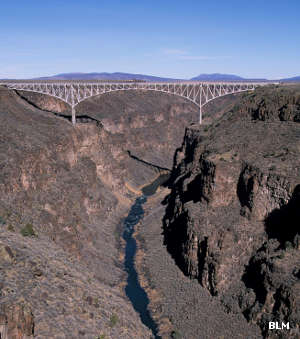 Rio Grande del Norte National Monument, a 242,500-acre property, came into existence on March 25, 2013. The national monument was designated by Presidential Proclamation in order to preserve and protect cultural and natural resources on land already under the management of the BLM.
The land is east of the San Juan Mountains and west of the Sangre de Cristo Mountains in the upper Rio Grande Rift area. The landscape is composed of a high altitude plateau (about 7,000 feet) cut with multiple river canyons and gorges. Many features in the monument are volcanic in origin with the biggest cinder cone rising to 10,093 feet (Ute Mountain). The Rio Grande itself cuts a gorge up to 800 feet deep along the fault line of the Rio Grande Rift.
In addition to the prehistoric dwelling sites, petroglyphs and other archaeological resources there are abandoned homesteads from the 1930's.
Included in Rio Grande del Norte National Monument
While a lot of focus in the area is on the various recreation areas along the Rio Grande, most of the acreage of the national monument is west of the river, an area with few roads but many ancient volcanic cones, nine of which rise above 8,000 feet.
The only access to the area is via high clearance 4WD vehicle as most of the roads are simple two-tracks and see no maintenance. But this is where many of the elk in New Mexico hang out in fall and winter...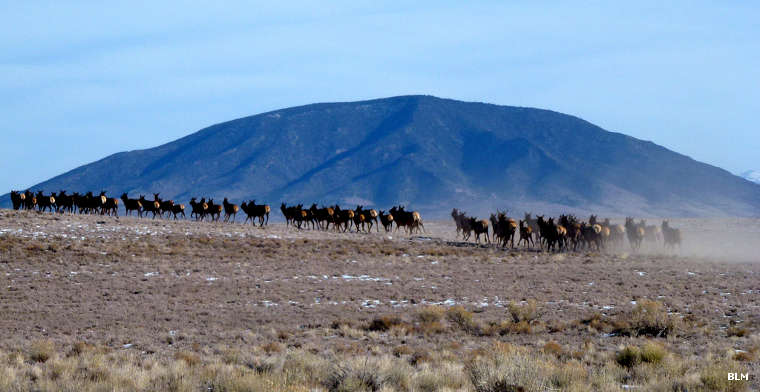 Elk running on Rio Grande del Norte National Monument, Ute Mountain in the background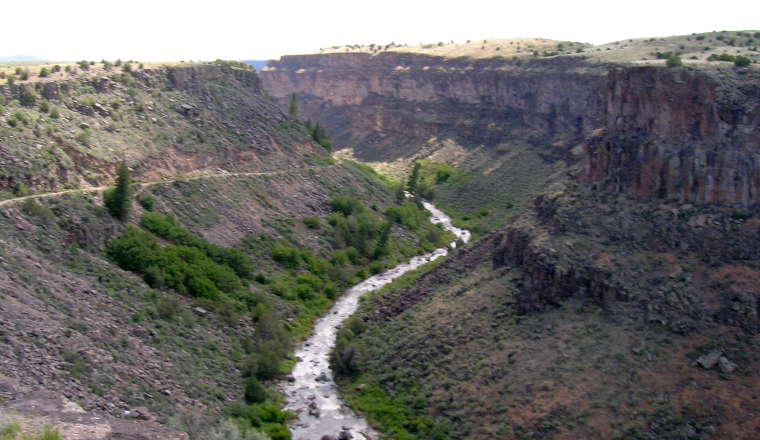 Taos Box in the Rio Grande Gorge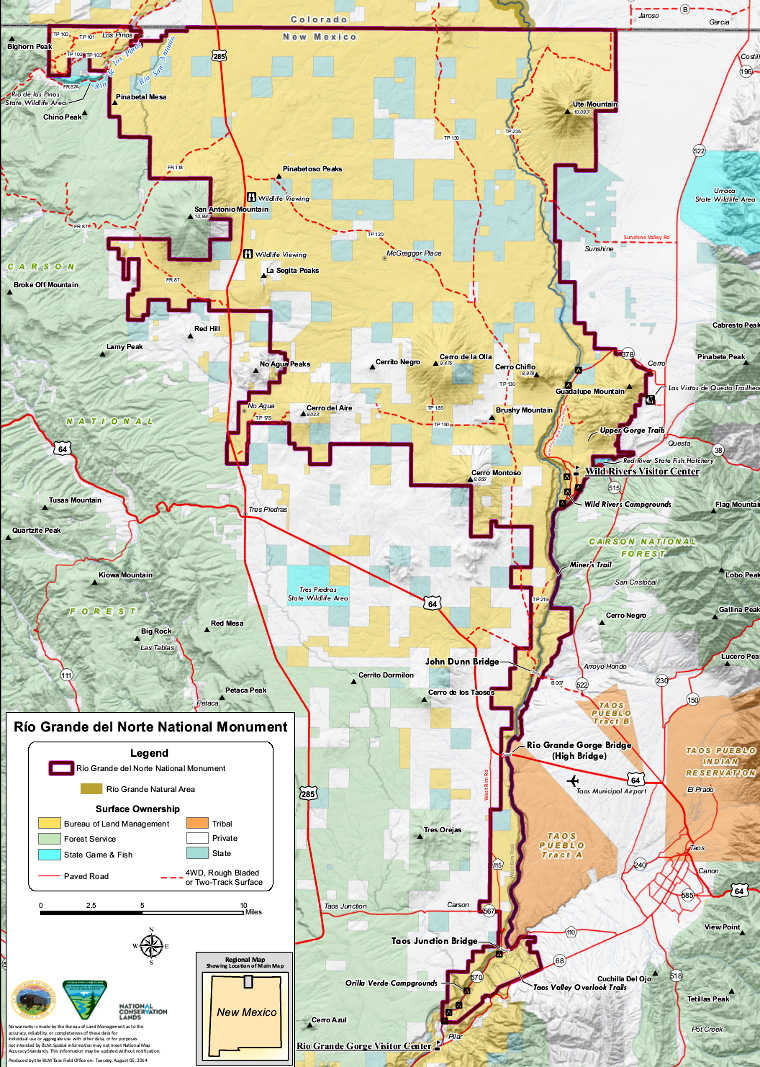 Rio Grande del Norte National Monument map
Top and bottom photos courtesy of TheArmchairExplorer,
CCA-by-SA 4.0 License
Other photos and map courtesy of the Bureau of Land Management