North Fork Owyhee Wilderness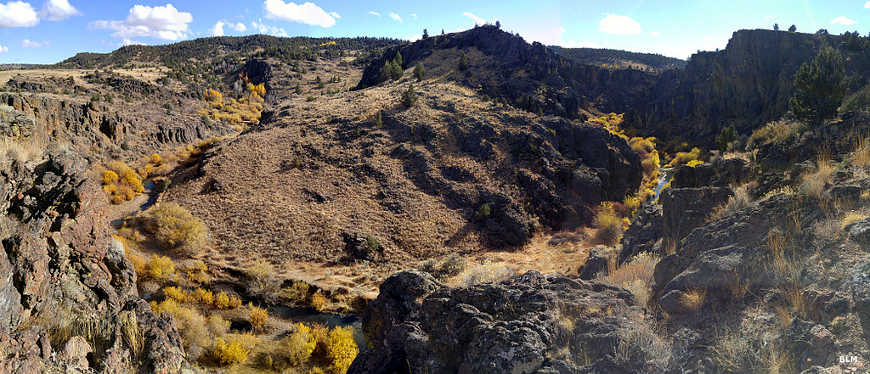 In the North Fork Owyhee Wilderness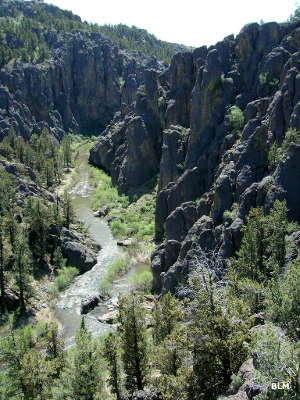 The North Fork Owyhee Wilderness is comprised of 43,413 acres in the drainage of the North Fork of the Owyhee River. The countryside here is a mix of deeply eroded canyons with steep walls separating plateaus covered with grasslands and dense sagebrush. Some of the deep-cut rhyolite and basalt canyon walls exceed 1,000' in height. Higher areas see a good cover of Ponderosa pine with juniper woodlands below that and big sagebrush below that. A lot of the region is excellent habitat for pronghorn antelope, bighorn sheep, sage grouse and numerous raptors.
The North Fork of the Owyhee River in the wilderness area offers rapids up to Class IV. The entire 15.1 miles of the river within the wilderness area is classed as "Wild."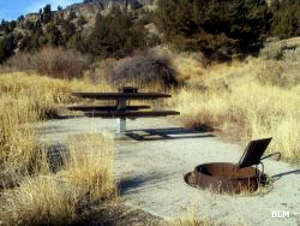 The North Fork Campground is right off the Owyhee Uplands Backcountry Byway about 27 miles southeast of Jordan Valley, Oregon. The campground is also right at the western boundary of the North Fork Owyhee Wilderness. This is a developed campground with seven primitive campsites with picnic tables, fire grates and one vault toilet. There's no potable water on-site and there's a seven-day stay limit. Most folks use the campground in spring, summer and fall but the campground can be reached from the Oregon direction year-round.
Most whitewater enthusiasts set on floating the North Fork put their boats in next to the campground and run the 5.7 miles of "Scenic" river downstream to the Oregon-Idaho state line. Trying to carry a boat to a river access point further upstream is extremely hard.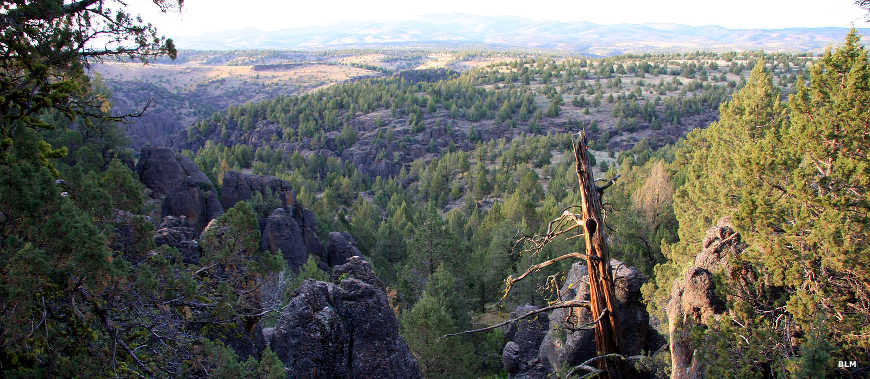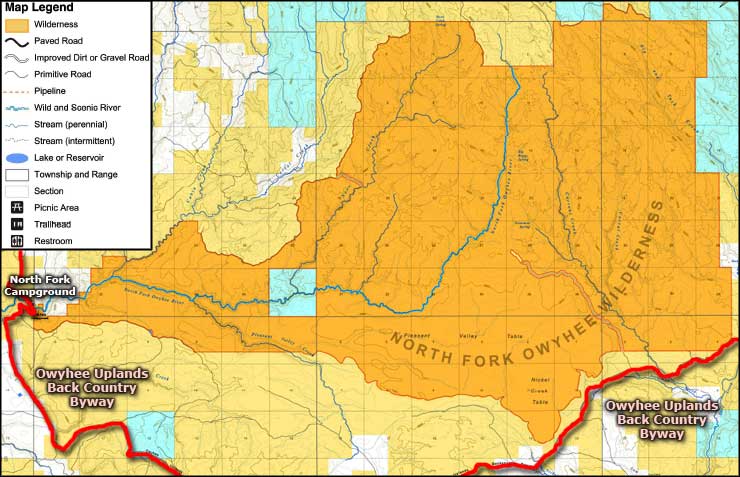 North Fork Owyhee Wilderness
Bureau of Land Management

- Owyhee Field Office
Photos and map courtesy of the Bureau of Land Management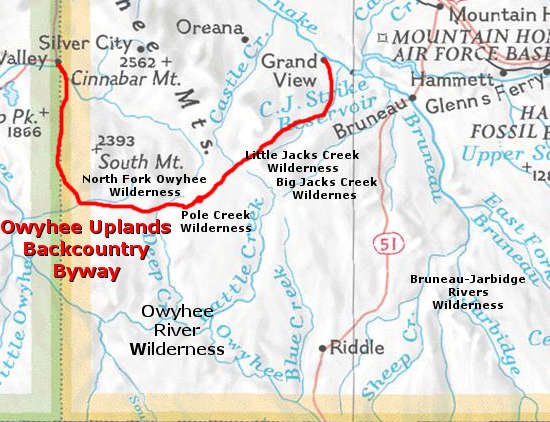 Related Pages
Map courtesy of National Geographic Topo!