Pole Creek Wilderness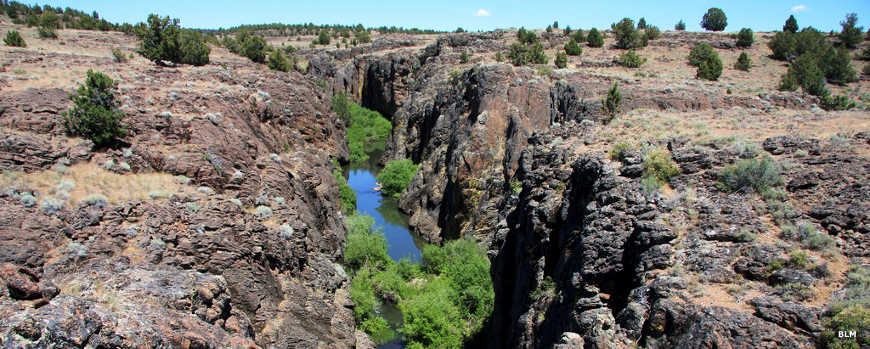 In Pole Creek Wilderness
Pole Creek Wilderness is comprised of about 12,533 acres of BLM property containing certain small private inholdings. The landscape is diverse, ranging from grassland plateaus to deep canyons with vertical walls of basalt and rhyolite. Some of the canyon walls rise more than 1,000' from their base but most are in the 600' to 800' range. Some areas sport a reasonable cover of juniper woodland, some areas see Ponderosa pines. Most areas are good habitat for pronghorn antelope, sage grouse, bighorn sheep, cougar, coyote and the ubiquitous jackrabbit.
There aren't a lot of trails in the area but the Owyhee Uplands Backcountry Byway does run along a section of cliffs at the northern end of the property. Most folks come to check out the whitewater rafting. Best season on the rivers: April and May.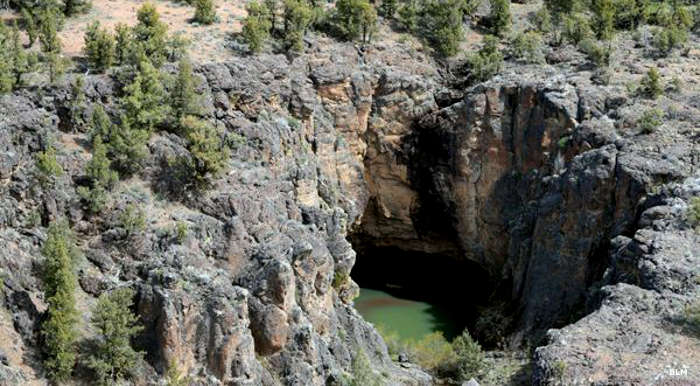 A volcanic pothole in Pole Creek Wilderness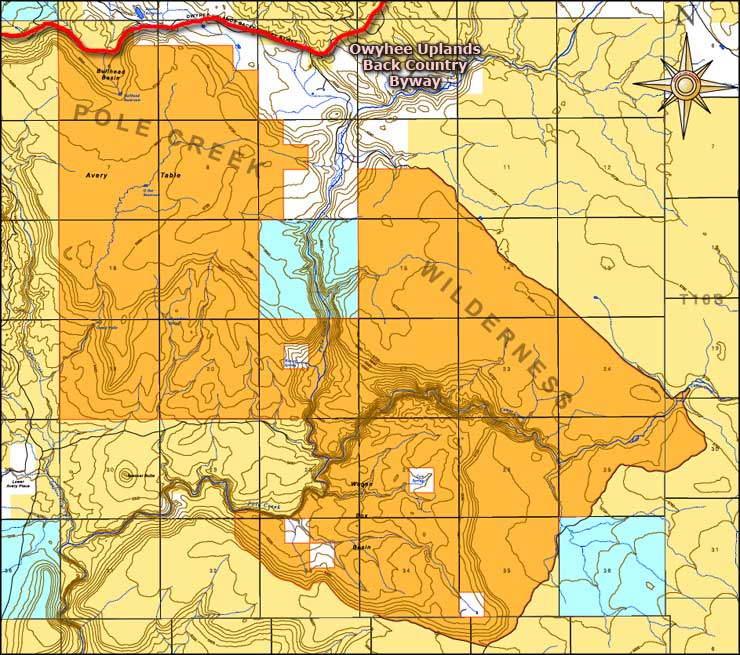 Pole Creek Wilderness
Bureau of Land Management

- Bruneau Field Office
Photos and big map are courtesy of the Bureau of Land Management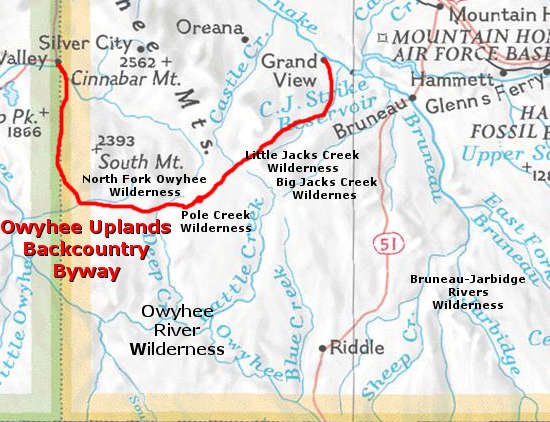 Related Pages
Map courtesy of National Geographic Topo!