Owyhee Uplands Backcountry Byway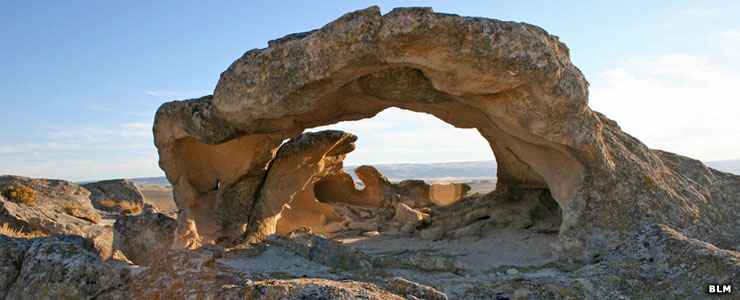 Shoofly Oolite
, a natural arch along the Owyhee Uplands Backcountry Byway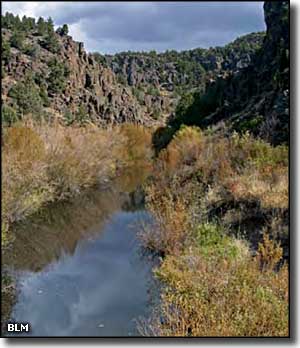 The Owyhee Uplands Backcountry Byway is a 101-mile route through the back country of Owyhee County: deep river canyons, dry mountains, desert areas, small riparian zones and abandoned mining settlements. Most of the road is gravel and about 1.5 lanes wide at best. The route is usually impassable from late October through early May because of snow. Depending on how recent and how severe rainfall might be, the road can be impassable almost any time of year. The best times to travel: early summer and fall.
The Owyhee Uplands Backcountry Byway is primarily a Bureau of Land Management route. There is one developed campground about 30 miles east of Jordan Valley, Oregon, at the North Fork Recreation Site. There is also a developed picnic area at Poison Creek. Other than that, there are no amenities or services along the entire route. There are pullouts and interpretive panels and kiosks in a couple places.
The eastern terminus of the byway is at Grand View on the Snake River (about 80 miles southeast of Boise). The western terminus at Jordan Valley, just over the state line in Oregon. There is paved road up to both ends of the byway. The BLM says that normally, a typical passenger car will do fine along the road, just look out for inclement weather. You also want to be well-equipped with plenty of food, water, clothing, warm bedding, tent and maybe even an extra spare tire. Do not count on your cell phone to do anything other than its best impression of a paper weight in this countryside.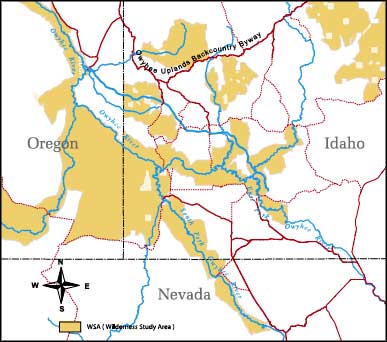 The Owyhee Uplands are one of the few remaining relatively pristine large examples of a steppe-sagebrush ecosystem in North America. Some areas also sport juniper woodlands, with some grizzled and twisted veterans up to 500 years old. As dry and barren as it might look to the casual observer, there are more than 180 species of birds and mammals that call the Uplands home. Most of this countryside was formed and shaped by volcanic forces that began about 17 million years ago and ended about 2 million years ago.
In the Owyhee Uplands, about 500,000 acres of the countryside has been set aside as designated Wilderness, with another 199,000 acres recently released from the category of Wilderness Study Areas. A large part of that land is along the deep canyons where the larger streams and rivers flow but there are several higher areas along the Owyhee Uplands Back Country Byway that also carry the Wilderness designation.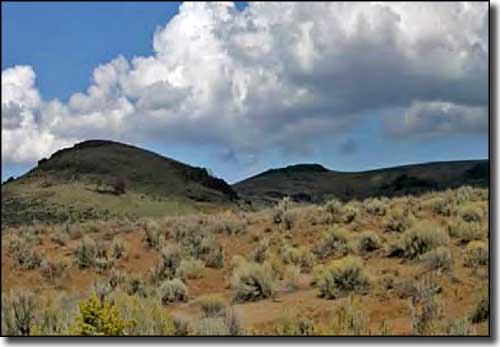 A typical view along the Owyhee Uplands Backcountry Byway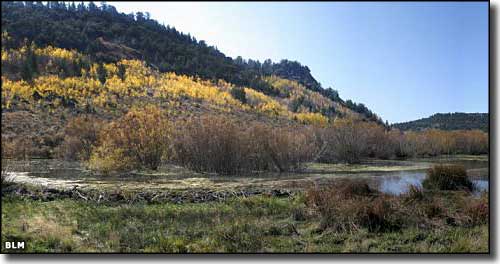 A riparian area along the Owyhee Uplands Backcountry Byway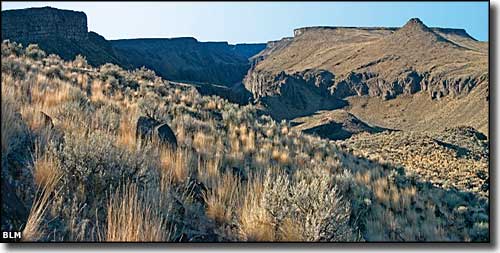 In the Owyhee Canyonlands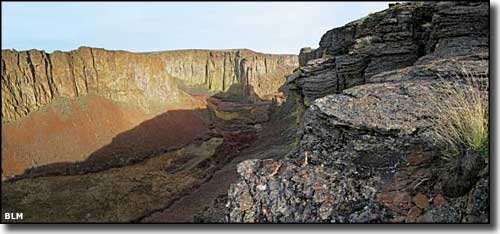 Along the Owyhee River
Photos courtesy of Byways.org and the Bureau of Land Management
WSA map courtesy of the Bureau of Land Management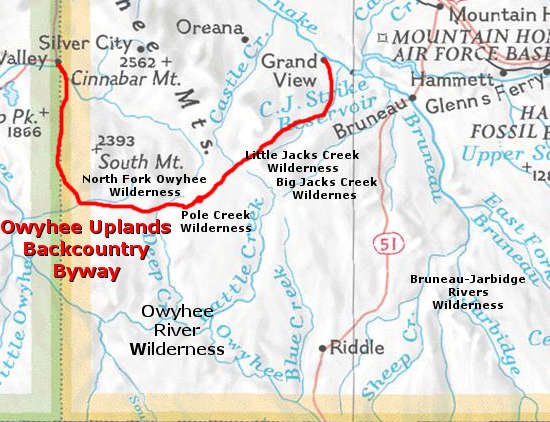 Related Pages
Map courtesy of National Geographic Topo!