Fort George Island Cultural State Park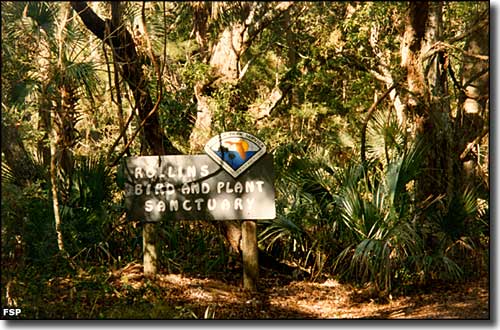 The Rollins Bird & Plant Sanctuary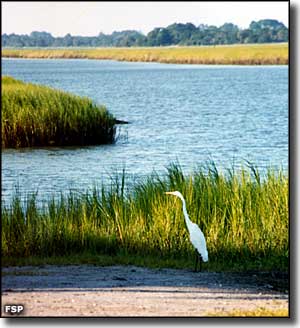 Fort George Island has been settled by humans off and on for more than 5,000 years. In pre-Colombian times Native Americans came for the fishing and the shellfish, leaving massive mounds of shells, bones and household rubbish behind. The early Anglo-Americans built a fort here in 1736 to protect the southern boundary of the Georgia colony. In the 1920's, Fort George Island became a destination for tourists and the high-rollers of Jacksonville with the establishment of the Ribault Club.
These days, the Ribault Club is a visitor center that doubles as a conference/meeting center. And most folks who visit the island now are interested in the cultural and historical aspects and the hiking, bicycling, fishing and boating.
Ecomotion Tours is a concessionaire operating out of the Ribault Club that offers a 2-hour tour of the park and the nearby Kingsley Plantation through the use of cross-terrain Segways.
Fort George Island Cultural State Park is open from 8 am to sunset every day of the year. The Visitor Center at the Ribault Club is open from 9 am to 5 pm on Wednesdays through Sundays only (closed for Thanksgiving and Christmas Day).
Fort George Island Cultural State Park is part of the Talbot Islands State Parks Group: Amelia Island State Park, Big Talbot Island State Park, Little Talbot Island State Park, Pumpkin Hill Creek Preserve State Park, Yellow Bluff Fort Historic State Park and George Crady Bridge Fishing Pier State Park.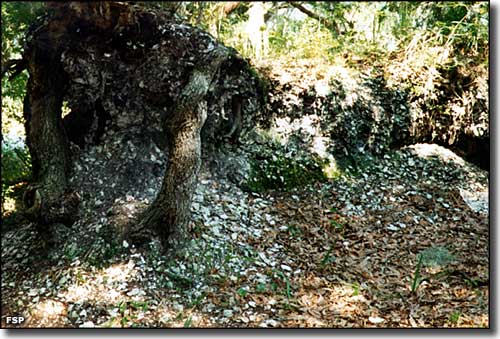 The innards of an ancient shell mound being slowly exposed by erosion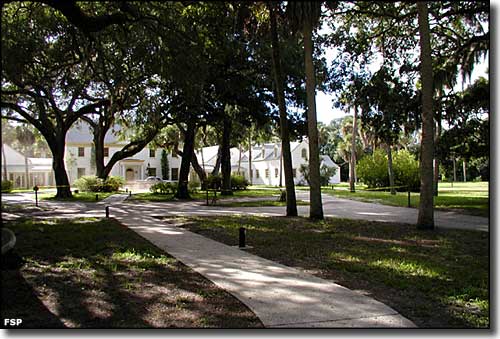 In front of the historic Ribault Club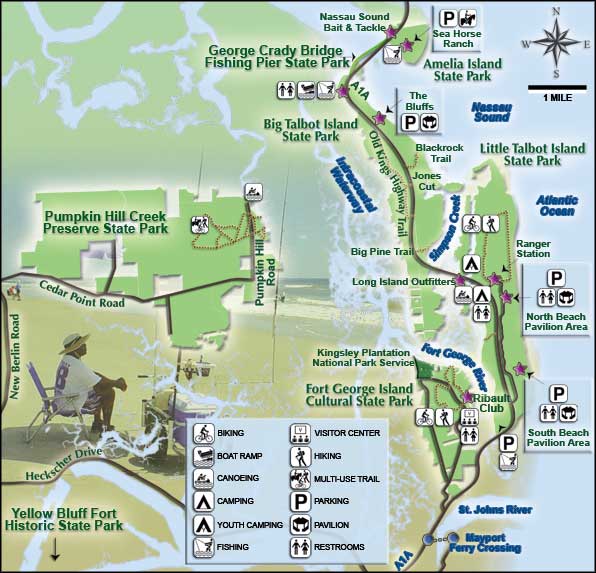 Fort George Island Cultural State Park
Photos and map courtesy of Florida State Parks