Yellow Bluff Fort Historic State Park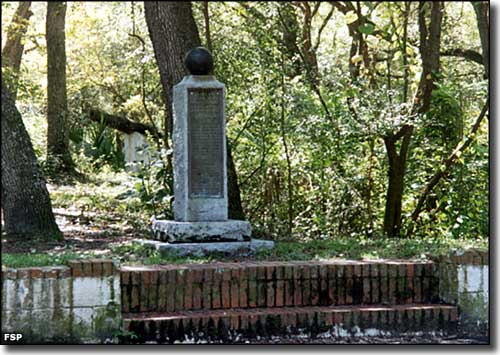 At the entrance to Yellow Bluff Fort Historic State Park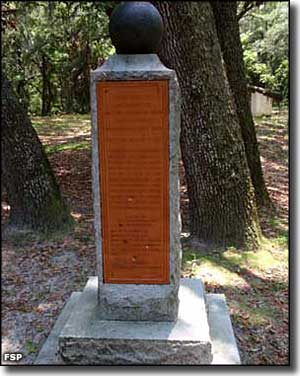 Located on Yellow Bluff peninsula at the mouth of the St. Johns River, Yellow Bluff Fort was an important military position during the Civil War. "Fort" is a bit of a misnomer as the property was more of a fortified encampment than an actual constructed fort, but the site was equipped with large cannon and housed a peak population of more than 250 soldiers. The installation was built in 1862 and was occupied by both Union and Confederate forces during the war.
Today, you can still see the outlines of the T-shaped earthworks and some of the aged hardware that was left behind when the war ended. Most folks come to picnic, visit the Civil War relics and enjoy the ambiance.
Yellow Bluff Fort Historic State Park is open from 8 am to sunset every day of the year. There are no entrance fees involved. Located on New Berlin Road, Yellow Bluff Fort is about 2 miles south of Hecksher Drive in north Jacksonville.
Yellow Bluff Fort Historic State Park is part of the Talbot Islands State Parks group: Amelia Island State Park, Big Talbot Island State Park, Little Talbot Island State Park, Fort George Island Cultural State Park, Pumpkin Hill Creek Preserve State Park and George Crady Bridge Fishing Pier State Park.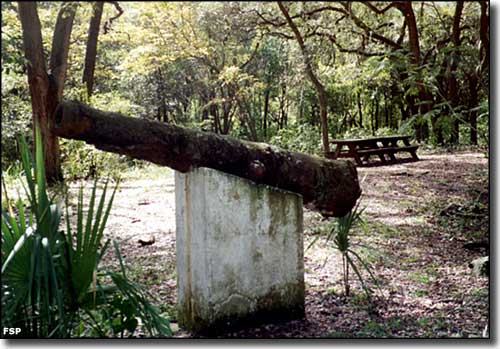 A corroded Confederate cannon at Yellow Bluff Fort Historic State Park
Yellow Bluff Fort Historic State Park
Photos courtesy of Florida State Parks