Pumpkin Hill Creek Preserve State Park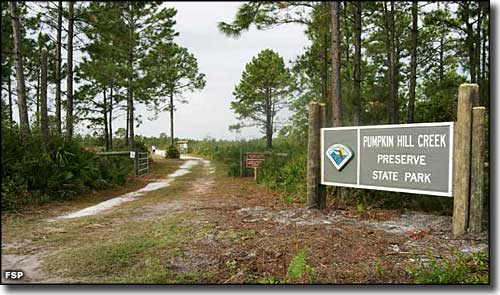 The entry gate at Pumpkin Hill Creek Preserve State Park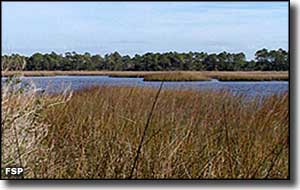 Pumpkin Hill Creek Preserve protects and preserves one of the last remaining contiguous forested areas in the uplands between the Atlantic islands and beaches to the east and the skyscrapers of Jacksonville to the west. Because this area is vital to the water quality of the St. Johns and Nassau Rivers, the property is jointly owned by Florida State Parks and the St. Johns River Water Management District and is managed to ensure the protection of water quality. With that in mind, foot, horseback and off-road biking activities are welcome on the property but no vehicular use is allowed.
Pumpkin Hill Creek Preserve State Park is adjacent to the Timucuan Ecological and Historic Preserve, the city of Jacksonville's Betz-Tiger Point and Cedar Park properties and the Nassau River-St. Johns River Marshes Aquatic Preserve. This area is a mix of xeric hammock, mesic and scrubby flatwoods, tidal marshes, dome swamp and cypress domes, all drained by four different creek and marsh systems.
The park offers a kayak-canoe launch facility but that is accessed via a 500-foot portage from the parking area to the marshes. The property also offers five miles of developed trails through the various habitats and natural communities. There's more than 4,000 acres available for exploration here, populated with creatures like the wood stork and the American alligator. Fishing for flounder, redfish and speckled sea trout in the tidal creeks is supposed to be excellent.
Pumpkin Hill Creek Preserve State Park is open from 8 am to sunset every day of the year. There are no entrance fees involved. Camping, campfires and mechanized vehicles other than off-road bicycles are not allowed.
Pumpkin Hill Creek Preserve State Park is part of the Talbot Islands State Parks group: Amelia Island State Park, Big Talbot Island State Park, Little Talbot Island State Park, Fort George Island Cultural State Park, Yellow Bluff Fort Historic State Park and George Crady Bridge Fishing Pier State Park.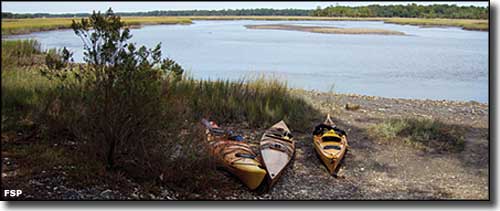 Kayaks waiting patiently at the end of the portage to the water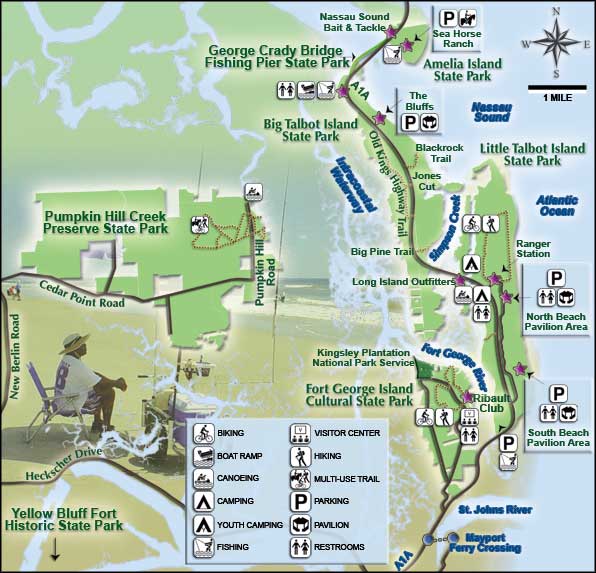 Pumpkin Hill Creek Preserve State Park
13802 Pumpkin Hill Road

,

Jacksonville

,

FL

32226
904-696-5980
Photos and map courtesy of Florida State Parks