Ridgway, Colorado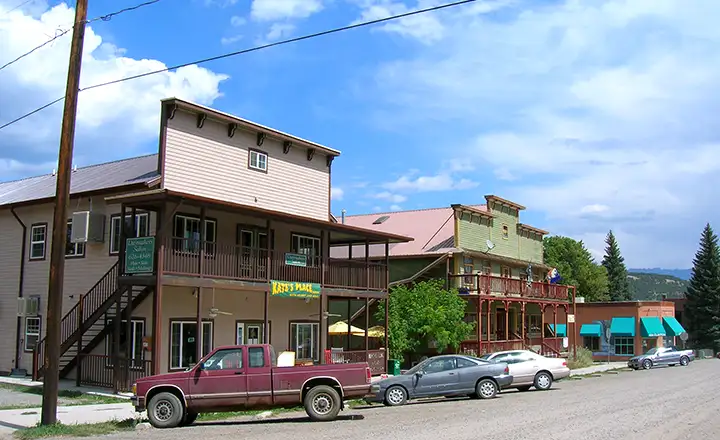 In downtown Ridgway
Ridgway is located at the point where the Uncompahgre River exits the San Juan Mountains. In the late 1800's, Ridgway was the northern terminus of the Rio Grande Southern, and the place where the connection was made to the Denver & Rio Grande Western spur that ran from Montrose to Ouray.
Over time, as folks discovered the ranching and farming possibilities here and mineral bodies in the mountains to the south and west, Ridgway morphed into a miner's supply town and cattle ranching hub. The skyline to the east and south is lined with 12,000' to 14,000' mountains. Uncompahgre National Forest is on three sides of town. John Wayne came here to film True Grit in the 1970s. Since then, Ridgway has turned into yet another beautiful but peaceful and uncrowded tourist mecca on the northern edge of some of Colorado's most beautiful countryside.
Ridgway is at the junction of US Highway 550 and State Route 62 on the San Juan Skyway Scenic Byway.
2 miles north of town is Ridgway State Park with a 1,000-acre reservoir on the Uncompahgre River. Hiking, fishing, boating, camping, and picnicking are popular activities at the park.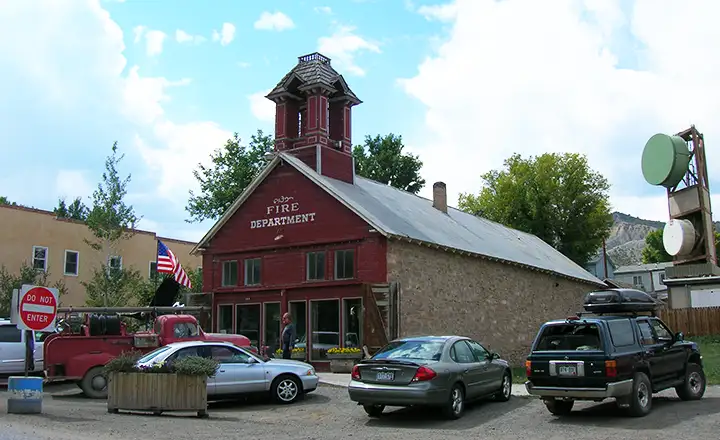 Ridgway's old fire station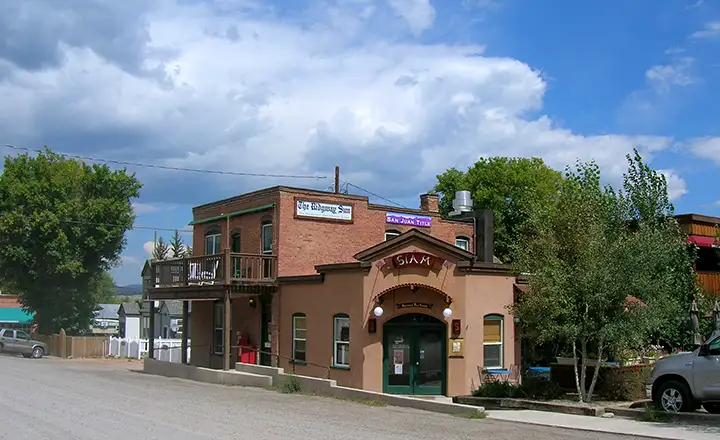 The old Ridgway Sun building, the new Thai restaurant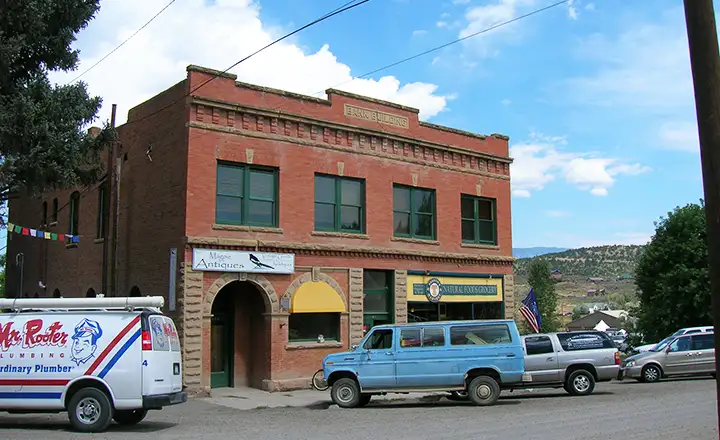 Ridgway's old Bank Building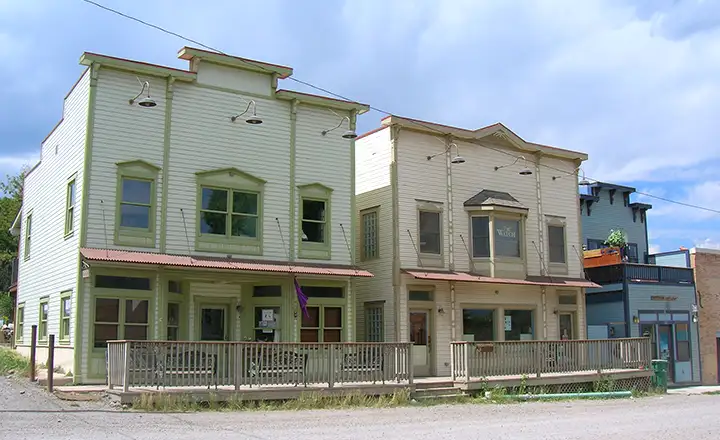 Refurbed Victorians