Paoli, Colorado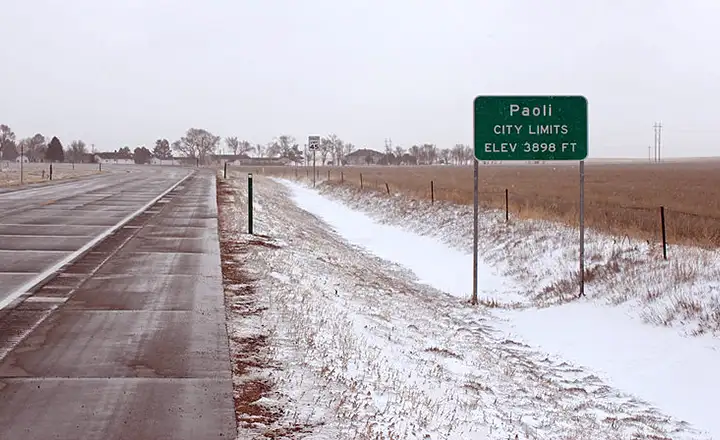 Entering Paoli from the west
Paoli is one of those towns on the eastern plains of Colorado that is slowly drying up and preparing to blow away... The population is down almost 20% since 2000. Granted that's maybe only 6 or 7 people but hey...
One recent mayor of Paoli held the office for more than 50 years, making him the elected official who served the public for the longest time in the State of Colorado.
The town was named for Filippo Antonio Pasquale di Paoli, a Corsican patriot and leader. Makes me think some of the settlers were from Corsica...