Mount Evans Scenic Byway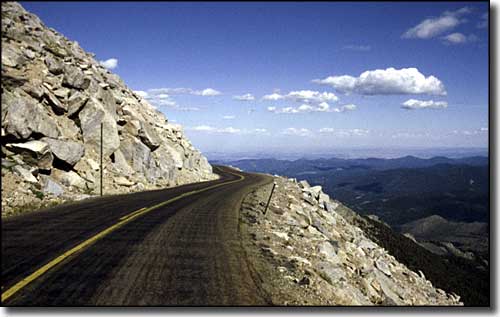 Along the Mount Evans Scenic Byway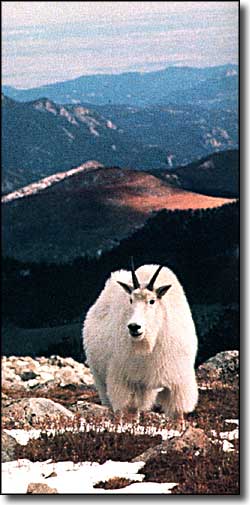 In only 28 miles, the Mount Evans Scenic Byway climbs more than 7,000 feet to reach an altitude of 14,264 feet. At the top, the entire Continental Divide and Front Range are laid out at your feet. This is the world above timberline: wildflowers, lichens, grasses, pikas, marmots, and mountain goats. This is also an excellent place to find bighorn sheep but be prepared for wind, rain, lightning, hail, and/or snow on any day of the year.
The mountain climbing purists will usually leave their cars at the Echo Lake Trailhead in order to get the required 3,000' minimum elevation gain when heading for the summit of Mt. Evans. The rest of us mortals leave our cars at the Summit Lake Trailhead and head out over the Summit Ridge Trail (only 1,800' or so in elevation gain), cross Mt. Spalding (13,842'), then up over the ridge to Evans summit and then back down the northeast face. Unless we want to take a run at one of the Class III or IV routes on the north face... Either way, the views are simply incredible from this mountain peak that can be seen from near the Kansas border.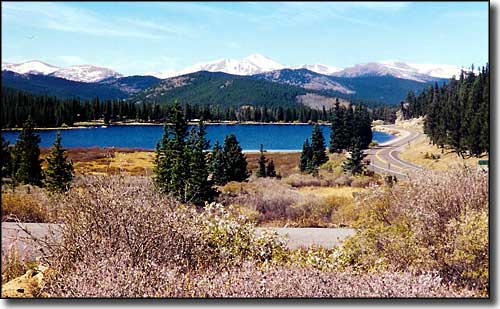 Echo Lake

The larger photos are courtesy of Sally Pearce
Upper left photo is from the "Discover Colorado" brochure of the Colorado Scenic and Historic Byways Commission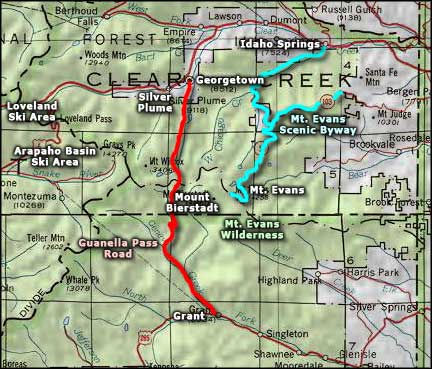 Related Pages
Map courtesy of National Geographic Topo!