Haswell, Colorado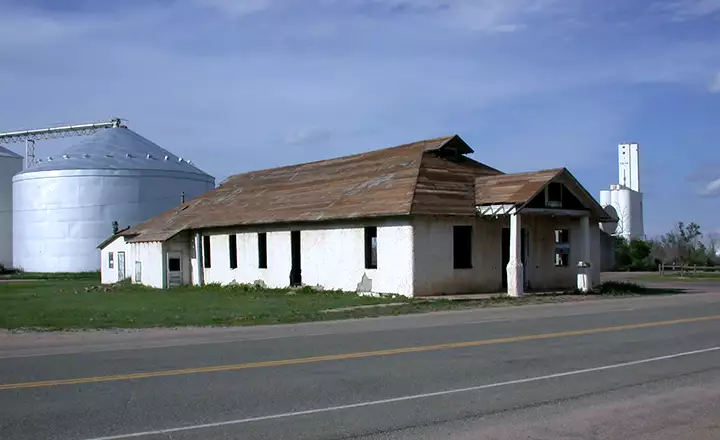 One of the originals still standing in Haswell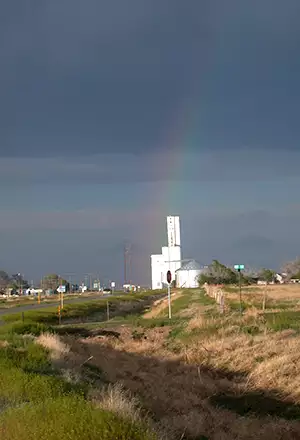 Haswell was platted in 1908 along a siding on the Missouri Pacific Railroad. Some folks say the town was named after some famous man by a Jessie Thayers when he named the towns along the railroad in the county in alphabetical order. Other folks say the name came from the fact the old railroad section house "has a well"... The town was platted about a mile west of the actual water well.
Most of the first settlers came in one group from West Liberty, Iowa. They were joined over the years by other migrants from all over but the town suffered several large fires and often enough, whatever burned was not rebuilt. The Great Depression and the years of the Dust Bowl didn't help matters, nor did the collapse of the railroad. Today, most business in town centers around the grain elevator and the feed bins...
An addition to the fame of the town is the fact that the town's jail is rated the smallest jail in the United States: about 12 feet by 14 feet, exterior dimensions.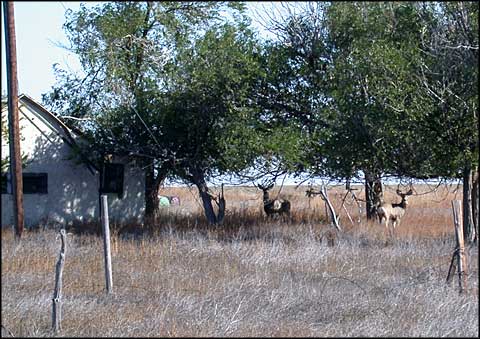 Mule deer under the trees in downtown Haswell