Dinosaur, Colorado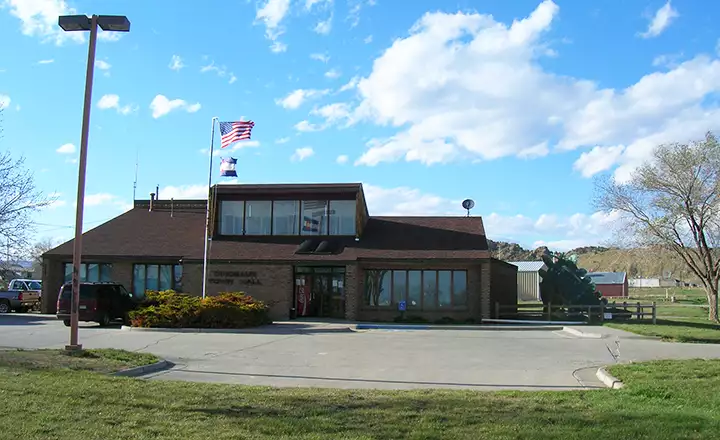 Dinosaur Town Hall
Dinosaur was originally incorporated as the Town of Artesia but the name was officially changed in 1966 in an effort to capitalize on the location: home of the Dinosaur National Monument Visitor Center and primary gateway to that property. The Visitor Center (and Monument Headquarters) is located just east of town on US Highway 40.
As part of that effort to identify with the location, you'll find streets in town with names like Triceratops Terrace, Stegosaurus Freeway, Brontosaurus Boulevard, Antrodemus Alley, Tyrannosaurus Trail and Cletisaurus Circle.
Near the townsite are a couple of prehistoric human residential sites left by the Fremont Culture and the Ute and Shoshone Indians. One is the Mantle Cave, a site occupied by possibly all three groups over time as the dates of inhabitation seem to range from 499 BCE to 1749 CE. The other site is the Castle Park Archaeological District which shows evidence of habitation from 1500-1000 BCE and again from 1000 to 1899 CE.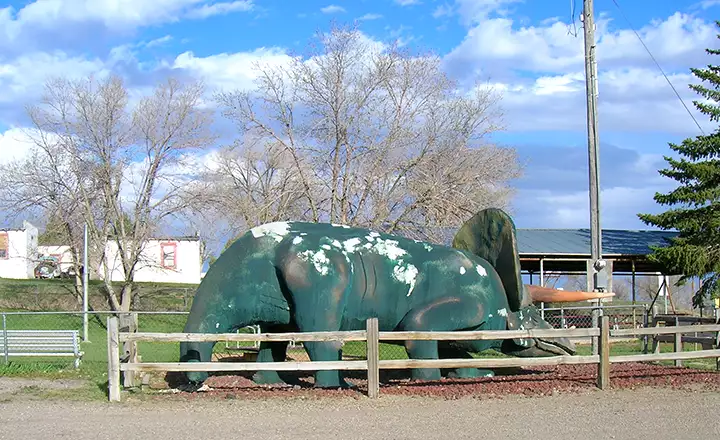 At the Dinosaur National Monument Visitor Center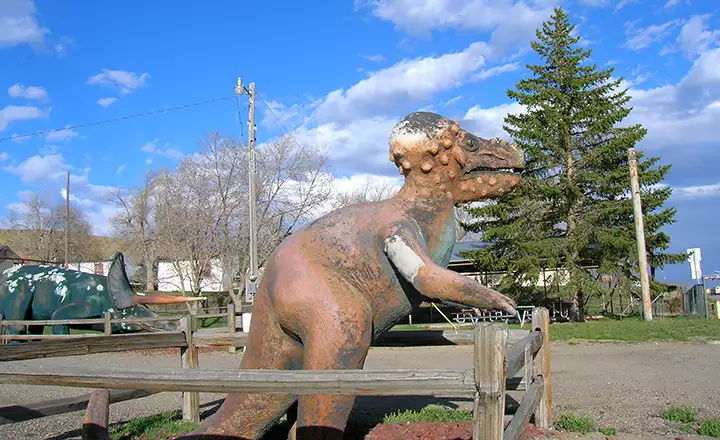 Another concrete dinosaur sculpture at the Visitor Center