Six Rivers National Forest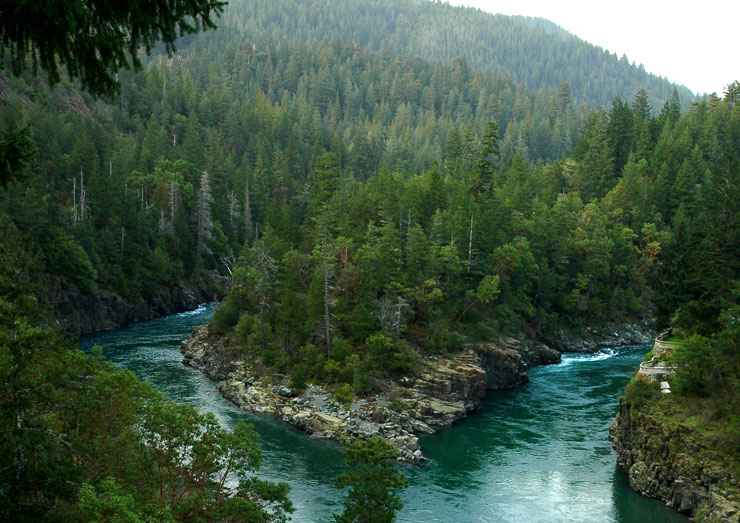 Six Rivers National Forest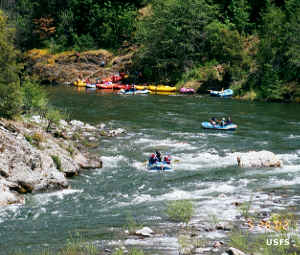 Floating the Salmon River
Six Rivers National Forest is composed of about 957,590 acres of land in the northwestern corner of California. The forest was created by President Harry S. Truman in 1947 out of parts of Siskyou, Klamath and Trinity National Forests. Six Rivers contain a diverse range of ecosystems and holds more than 137,000 acres of old growth forest. The name comes from rivers that either pass through or very near the property: the Van Duzen River, the Eel River, The Trinity River, the Klamath River, the Smith River and the Mad River. Among those rivers are more than 366 miles of designated Wild & Scenic River country with six distinct botanical areas and multiple public-use areas for fishing, hunting, hiking and camping.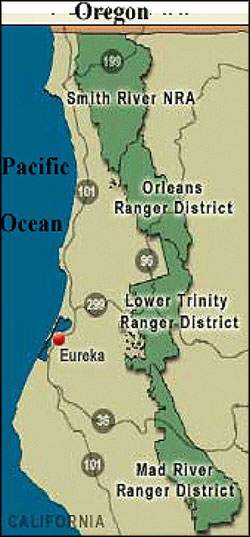 The Klamath River is the second longest and second largest river in California, making its way from the Cascade range in eastern California across the valleys, through the Coast Mountain Range and finally to the Pacific shore through the Redwood State and National Parks area. The Salmon River, a tributary of the Klamath, also flows through the forest and was declared a National Scenic and Recreational River in 1981. The North Fork of the Salmon begins in the Marble Mountain Wilderness while the South Fork begins in the Trinity Alps Wilderness. For whitewater enthusiasts, the Salmon offers some 14 miles of Class IV and V rapids.
Six Rivers National Forest lies to the east of Redwood State and National Parks and stretches southward from the Oregon border in a narrow section of land about 140 miles long in the Coast Mountain Range. The forest offers many developed campgrounds and hundreds of miles of developed trails, many leading into and through the various wilderness areas on the property.
Six Rivers National Forest contains several distinct botanical communities, communities differentiated by the distinct geology they grow upon. In many areas are "serpentine" soils that tend to be high in metal content and low in nutrients. In several areas, the soils are near-poisonous to most plants yet some plants have adapted to grow there, some plants surprisingly well. It's on the serpentine soils that you'll find most northern California plant species that are prominent on the threatened and endangered species lists. The larger of those areas are contained on the designated Botanical Areas list below.
Botanical Areas
North Fork Smith River
Horse Mountain
Broken Rib
Bear Basin Butte
Lassics
Myrtle Creek
It was on Six Rivers National Forest that the Patterson-Gimlin video of a "Bigfoot" was filmed.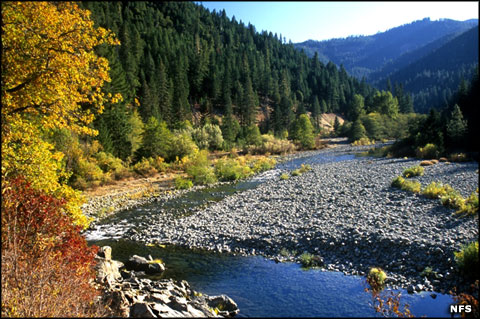 The Salmon River in a quiet area
Upper photo courtesy of Clinton Steeds,
CCA 2.0 License
Other photos and map courtesy of the US Forest Service