Siskiyou Wilderness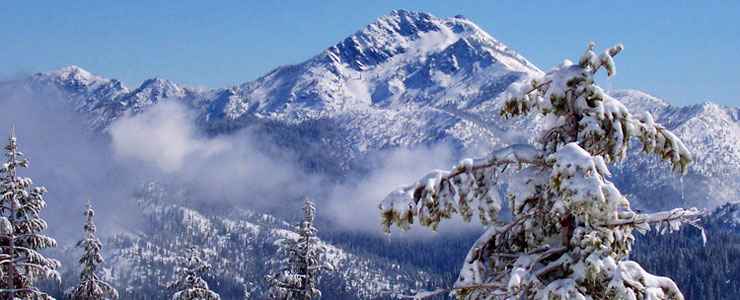 The south face of Mount Preston, Siskiyou Wilderness
Siskiyou Wilderness covers some 182,802 acres on the Rogue River-Siskiyou, Klamath and Six Rivers National Forests in northern California. Central to the Siskiyou Wilderness is the Siskiyou Mountain range, a long continuous crest in the Klamath Mountains region. Elevations on the wilderness range from a low of about 770 feet to 7,309 feet on the summit of Preston Peak. The western slopes of the wilderness can see as much as 200 inches of precipitation per year while the eastern slopes may only receive 40 inches.
Siskiyou Wilderness is forested mainly with a diverse range of conifers, including some rare cedars and a Klamath Mountain endemic: Brewer spruce.Among the mammals on the property are Roosevelt elk, martin, fisher, wolverine, mountain beaver, Ringtail cat, mountain lion, black bear and blacktailed deer. Most of the streams are spawning grounds for coho, steelhead and chinook salmon. A large portion of the western wilderness boundary is along the Wild and Scenic South Fork of the Smith River. The headwaters of the East Fork of the Illinois River and Clear Creek flow perennially across the wilderness.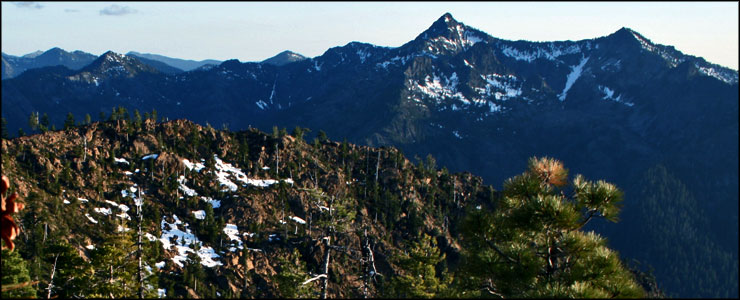 A view from high in Siskiyou Wilderness
There are 16 trailhead access points to more than 100 miles of trails in Siskiyou Wilderness but the wilderness sees very little human use. Heaviest use is in and around the lake region in the northwest corner of the wilderness. Much of the wilderness has no established trails and the dense brush makes it difficult (if not impossible) to travel cross country in most areas. The Bigfoot Trail crosses Siskiyou Wilderness north-south through some of the most remote areas. The Clear Creek National Recreation Trail follows Clear Creek for more than 20 miles across northern parts of the wilderness. The Kelsey and South Kelsey National Recreation Trails cross the middle of the wilderness area east-west.
If you're going looking for Bigfoot, many folks say Siskiyou Wilderness is the place to begin...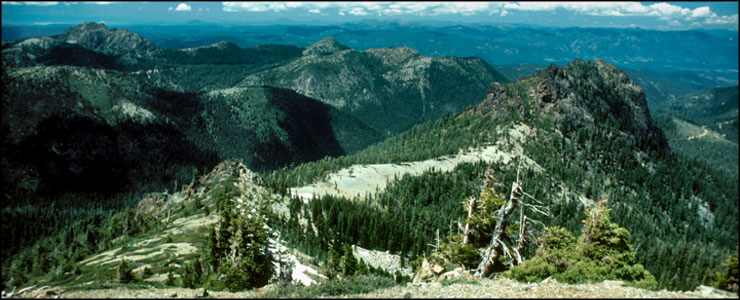 A view from Lookout Mountain on Siskiyou Wilderness
Siskiyou Wilderness
Klamath & Six Rivers National Forests -

US Forest Service
Top and middle photos courtesy of Michael Kauffmann,
CCA 3.0 License
Bottom photo courtesy of Lee Webb, via Wilderness.net