Klamath National Forest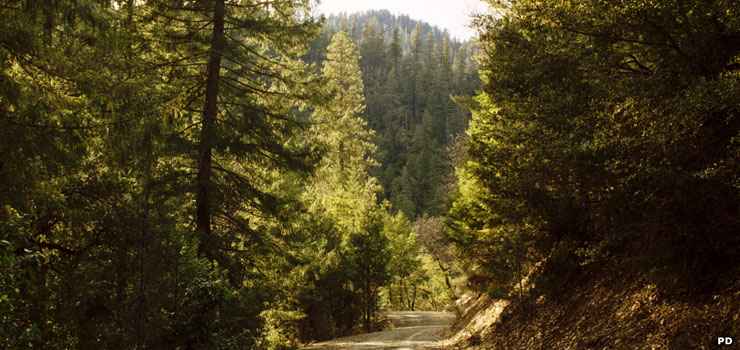 Klamath National Forest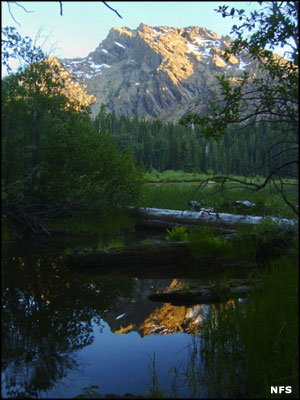 Little Elk Lake
Klamath National Forest is a 1,737,774-acre property mostly in northern California but with a small spillover into Oregon. The forest is split into two sections by the Shasta Valley and Interstate 5 corridor. To the west are the Klamath Mountains, part of the Northern California Coast Ranges. This area tends to be steep and rugged with heavy tree cover and lots of water. The eastern section of Klamath National Forest offers gentler, more rolling, volcanic-origin terrain with tree cover that is more open.
Elevations range from a low of about 450 feet to a high around 8,900 feet. Located in a transitional weather zone with colder, wetter climate to the north and hotter, drier climate to the south, Klamath National Forest is one of the most biologically diverse regions in the United States.
Tree cover at Klamath National Forest is primarily in continuous stands of Jeffrey pine, ponderosa pine, red fir, Douglas fir, white fir and incense cedar. A bit less than 10% (168,000 acres) of the forest is considered to be old growth. The forest offers 200 miles of river system for rafting with 152 miles of designated Wild and Scenic Rivers. There are numerous trailheads in the area feeding to hundreds of miles of established hiking trails. There are also 34 developed campgrounds on the forest.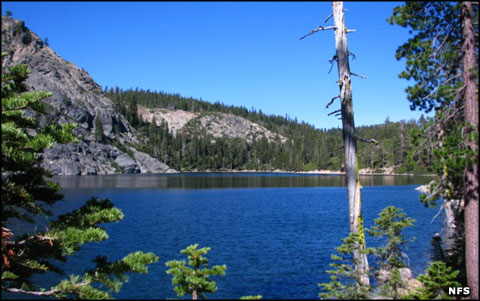 Kangaroo Lake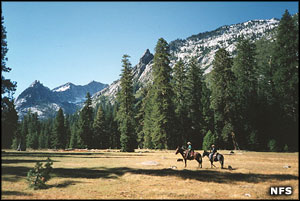 The geology of the Klamath Mountains indicates that the Mesozoic, Paleozoic and Proterozoic rocks of the very rugged landscape were formed over the past 65-565 million years. Much of the rock is ancient sea bottom that has been extensively metamorphosed, faulted and folded, slowly being pushed onto the western part of the North American tectonic plate and then intruded by granitic bodies.
In contrast, the geology of the Cascade and Modoc Plateau provinces is significantly younger (30 million years to the present) as it is primarily volcanic in origin. The Cascades are a string of volcanoes, mostly evidenced by cinder cones, lava flows and glass flows but with a stratovolcano poking through here and there, the big stratovolcano in northern California being Mount Shasta (14,162 feet). Between the two radically different areas you can explore the various consequences of numerous earth-forming processes including lava flows, glass flows, pillow lavas, lava caves, landslides and metamorphoses by heat and pressure. Sections of the Klamath Mountains also offer landscape built of the fossilized remains of ancient sea life...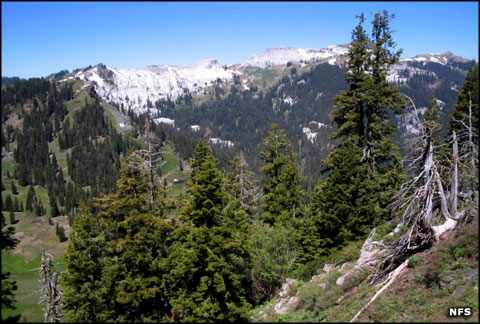 Marble Mountain itself

Top photo is in the Public Domain
Other photos are courtesy of the US Forest Service