Eldorado National Forest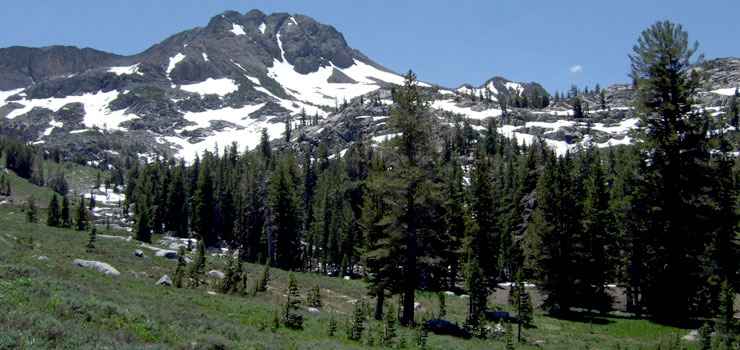 On the trail to Winnemucca Lake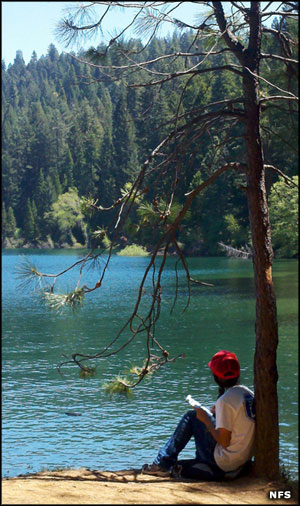 Eldorado National Forest covers about 596,724 acres of land in the Lake Tahoe-Sierra Nevada Mountains area in east-central California. Tahoe National Forest is to the north, Stanislaus National Forest to the south, Humboldt-Toiyabe National Forest to the southeast and the Lake Tahoe Basin Management Area to the east. Most of the forest area is in Eldorado County but portions spill over into Amador, Alpine and Placer Counties in California with about 78 acres in Douglas County, Nevada.
Elevations on Eldorado National Forest range from around 1,000 feet in the western foothills of the Sierras to more than 10,000 feet along the Sierra Crest. The topography is primarily mountainous with deep/steep canyons along the Cosumnes, Mokelumne, Rubicon and American Rivers. Between the rivers are plateaus of generally moderate relief.
Annual precipitation varies from about 50 inches on the western slopes to 15 inches on the eastern slopes. Most precipitation falls in the October to April season, usually as snow. Snowpack varies from 5 feet to 10 feet but can be as much as 15 feet. Snow begins to add up in December and is usually present into May above 6,000 feet, into June above 8,000 feet.
Tree cover is composed primarily of pinon pine-juniper woodlands and chaparral in the lower elevations rising into oak woodlands, then Ponderosa and Jeffrey pines to red fir/Douglas fir/white fir/mountain hemlock forest to lodgepole pine and subalpine species.
Eldorado National Forest offers the angler some 611 miles of fishable streams in the Cosumnes River, South Fork of the American River and North Fork of the Mokelumne River drainages. There are also 11 major reservoirs and about 285 smaller lakes on the forest. Hikers will find about 349 miles of trails (in varying condition) on the forest. There are 80 developed campgrounds on the forest, too.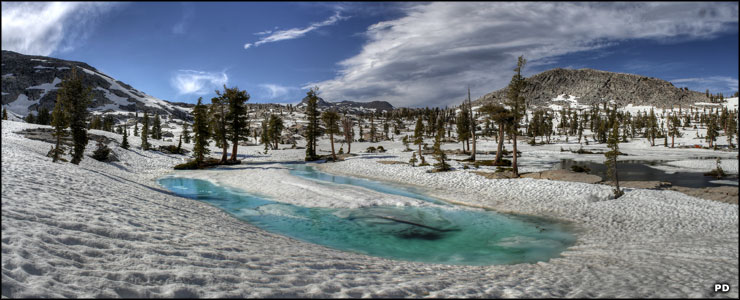 Pyramid Lake area snowmelt, Desolation Wilderness
Eldorado National Forest
US Forest Service
Top photo courtesy of Sebastian Werner,
CCA 2.0 License
Upper left photo courtesy of the US Forest Service
Bottom photo is in the public domain