Stanislaus National Forest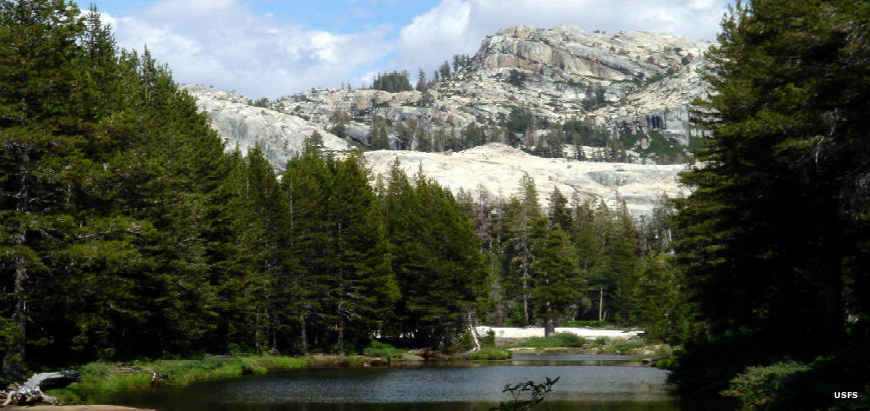 Stanislaus National Forest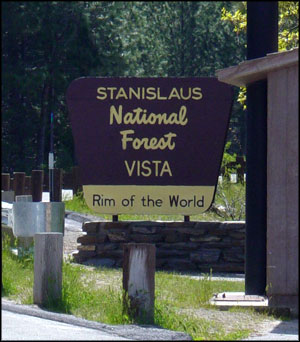 Stanislaus National Forest covers about 898,099 acres in four counties (Tuolumne, Alpine, Mariposa and Calaveras) in the Sierra Nevada Mountains of east-central California. Stanislaus is one of the oldest of National Forests having been established on February 22, 1897. The forest is adjacent to the northwestern part of Yosemite National Park. Because of the relatively close proximity to the San Francisco Bay, Sacramento and Central Valley areas, Stanislaus National Forest is a very popular recreation destination.
For human visitors Stanislaus National Forest offers 78 lakes fed (and/or drained) by 811 miles of rivers and streams. The forest also offers 188 miles of paved road, 2,771 miles of unpaved road and about 1,100 miles of non-motorized hiking and horseback riding trails. The Tuolumne River and Cherry Creek offer exceptional whitewater kayaking and rafting experiences. Other streams on the forest include the Merced, Stanislaus and Clavey Rivers.
Bear Valley and Dodge Ridge Ski Resorts operate on the forest under special use permits. About 215,000 acres (22%) of Stanislaus National Forest is held in three designated wilderness areas.
Forest Headquarters are in Sonora with local ranger district offices in Mi-Wuk Village, Pinecrest, Groveland and Hathaway Pines.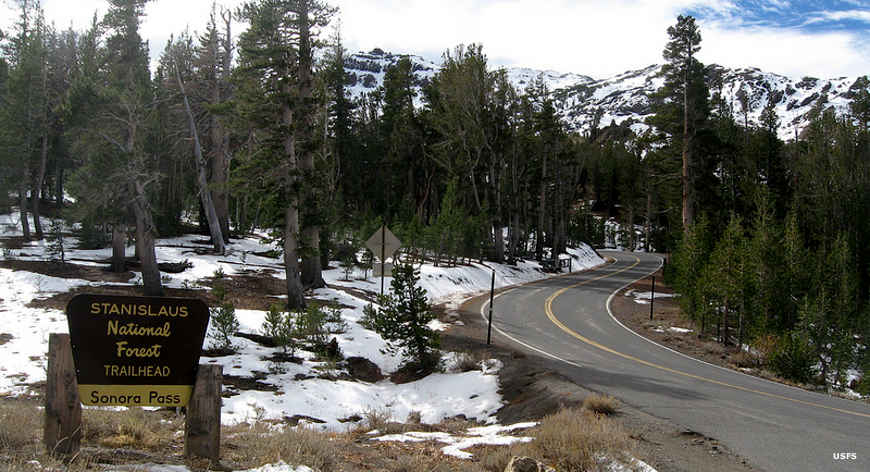 The Sonoma Pass Trailhead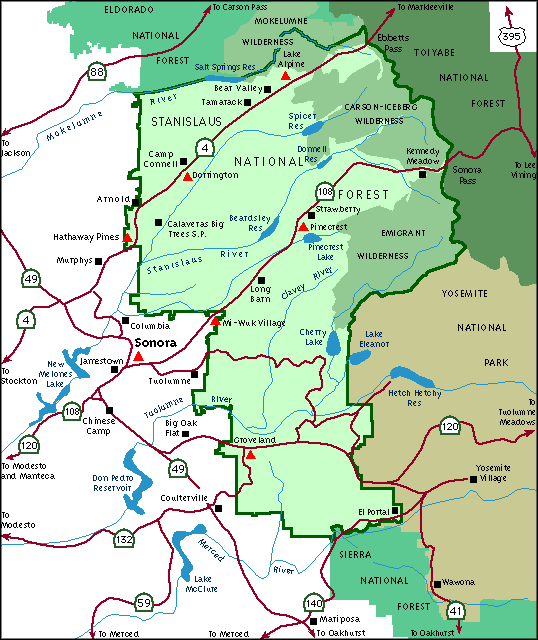 Upper left photo courtesy of Tim Jarrett,
CCA-by-SA 3.0 License
Other photos and map courtesy of the US Forest Service