Monte Sano State Park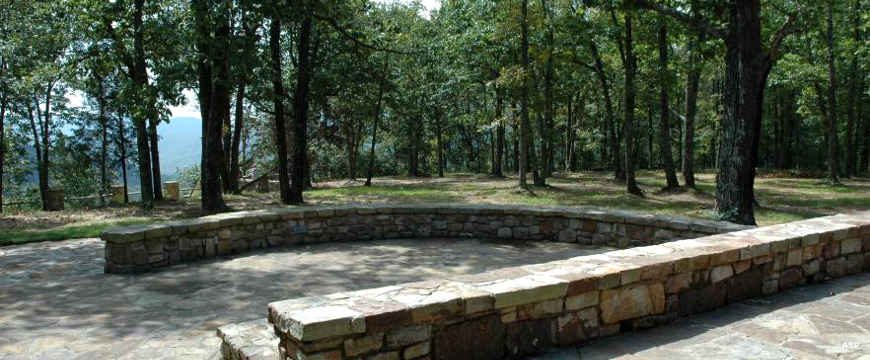 The view at Monte Sano State Park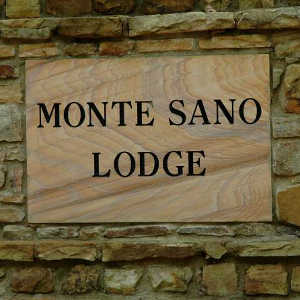 Monte Sano State Park is named for a sanatorium and hotel resort (Hotel Monte Sano) which was established there in 1887. The "Mountain of Health" did a brisk business until it closed in the early 1900's due to a severe economic decline, but the beauty and serenity of the location remain... 2,400 acres sitting 1,600 feet above sea level on this mountain rising above the City of Huntsville.
Many of the existing facilities at Monte Sano State Park were built by the Civilian Conservation Corps between 1935 and 1940. When the park was opened to the public in 1938 it was dubbed "the Showplace of the Tennessee Valley."
Monte Sano State Park offers more than 14 miles of hiking and biking trails but there is no fishing, no boating, no water activities of any sort. Many of the hiking trails run along the upper ridges and offer stunning vistas of the surrounding Tennessee Valley. While on the property you might come across exotic plants ranging from wild roses to ginseng and wildlife ranging from feral goats to whitetail deer to a variety of poisonous snakes. Monte Sano State Park is also an official wildlife refuge...
About 1/2 mile from the Hikers Parking Lot you'll find the Outdoor Interpretive Classroom, an official Alabama Outdoor Classroom meeting the requirements of the program for Grades K-12. Pamphlets and books for students and teachers are available at the Park Office.
The park is home to the Von Braun Astronomical Society's Planetarium with a planetarium, solar telescope, astronomical library and two stellar observatories. The VBAS offers several "sidewalk astronomy" events during the year in conjunction with various local community events. On specific astronomically significant dates, the observatories and planetarium are open to the public (for a small fee).
Monte Sano State Park also offers a developed campground with 15 back-in full hook-up sites and 59 back-in water-and-electric-only sites. There are only 2 pull-through sites with full hook ups and two pull-through sites with water and electric only. The water-and-electric-only sites are reservable, the full hook-up sites and 18 primitive campsites are available first come, first served only. There are two bathhouses with hot showers in the campground area with an RV dump station nearby. The stay limit is five nights.
Monte Sano State Park also offers 14 cabins for nightly rentals (two-nights on weekends, three-nights on holiday weekends). All cabins are one room with a separate bathroom/shower, central heat and air conditioning and fully equipped kitchenettes. Cabin 14 has only a double bed, all the others have a double bed and a twin bed. All cabins have tables, chairs, love seats and basic cable TV. Cabins 1 through 11 offer stone fireplaces.

Cabin 6
Photos courtesy of the Alabama Department of Conservation and Natural Resources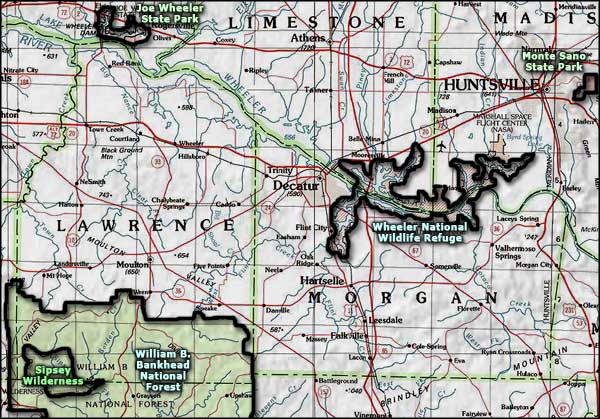 Related Pages
Area map courtesy of National Geographic Topo!