Dolly Sods Wilderness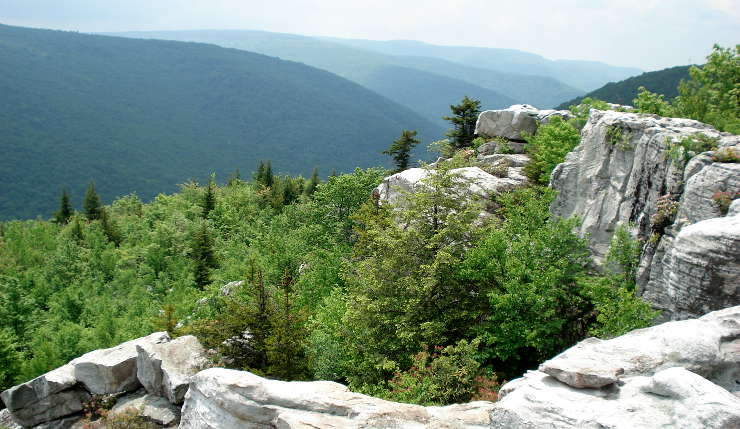 Dolly Sods Wilderness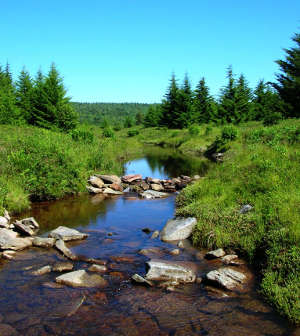 Dolly Sods Wilderness is a 17,371-acre property high on the Allegheny Plateau in Monongahela National Forest. The area was homesteaded in the mid-1800's by the German Dahle family (which might be were the name comes from). The topography is a mix of upland bogs and extensive rocky plains that offer sweeping vistas. Elevations range from a low of about 2,500 feet to a high above 4,700 feet.
There's a forest of laurel thickets and northern hardwoods in the lower elevations with wind-stunted red spruce up above. The upper areas also offer heath barrens with rhododendrons, mountain laurels, azaleas and blueberry bushes. The upland bogs are mostly filled with sphagnum moss, cranberries and the sundew plant, an insect-eating plant usually found in Canada. The area is also dotted with beaver ponds and makes up the headwaters of Red Creek.
Dolly Sods Wilderness is bordered on the northeast by Bear Rocks Nature Preserve, a Nature Conservancy property. In the Canaan Valley to the west, the wilderness borders Canaan Valley National Wildlife Refuge. There are about 47 miles of maintained trails in Dolly Sods Wilderness, most of them along old railroad grades or abandoned logging roads. The premier viewpoint on the property is atop Lion's Head Rock. Easiest way to get there: a 3-mile climb from the nearest road.
The eastern boundary of the wilderness is against the Spruce Knob-Seneca Rocks National Recreation Area.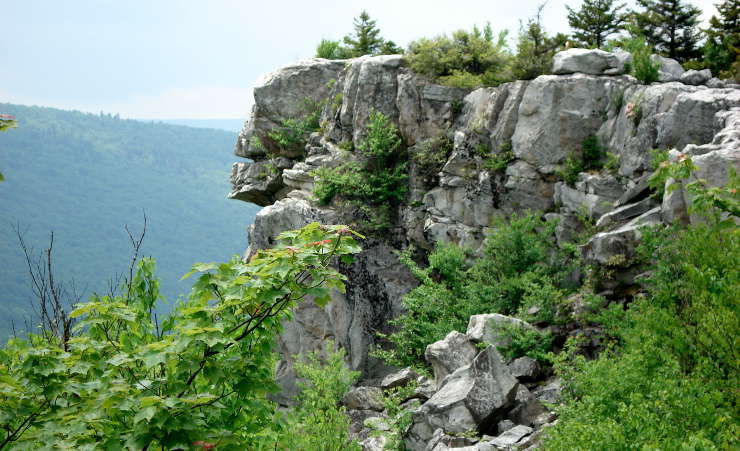 Lions Head Rock in Dolly Sods Wilderness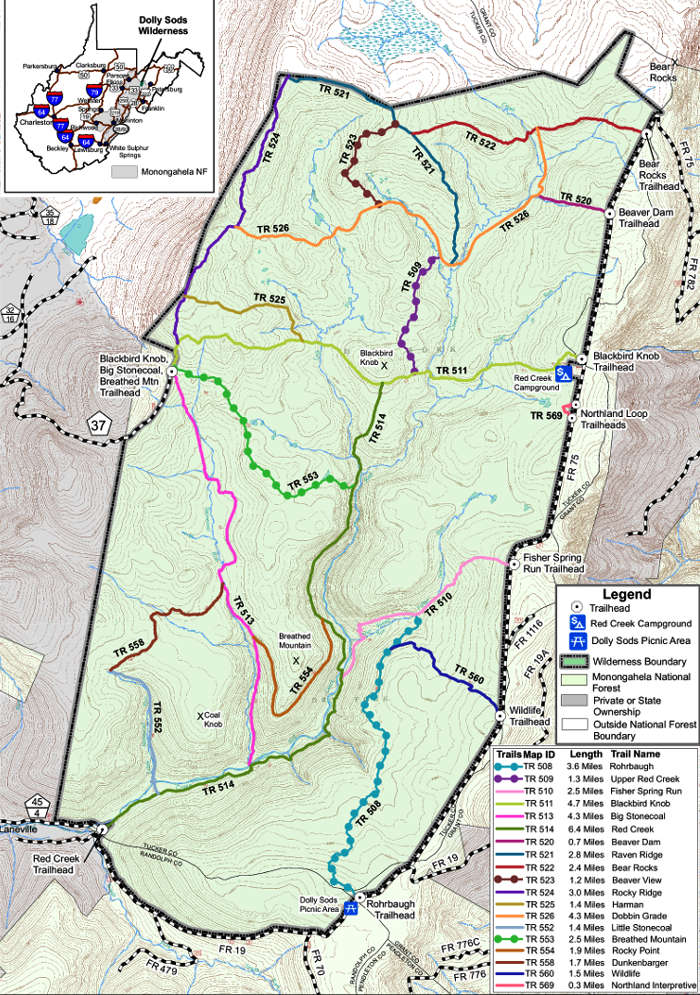 Dolly Sods Wilderness Trail Map
Dolly Sods Wilderness
US Forest Service

- Monongahela National Forest
Upper and lower photos courtesy of Valerius Tygart,
CCA-by-SA 3.0 license
Upper left photo is in the public domain
Map courtesy of the US Forest Service