Monongahela National Forest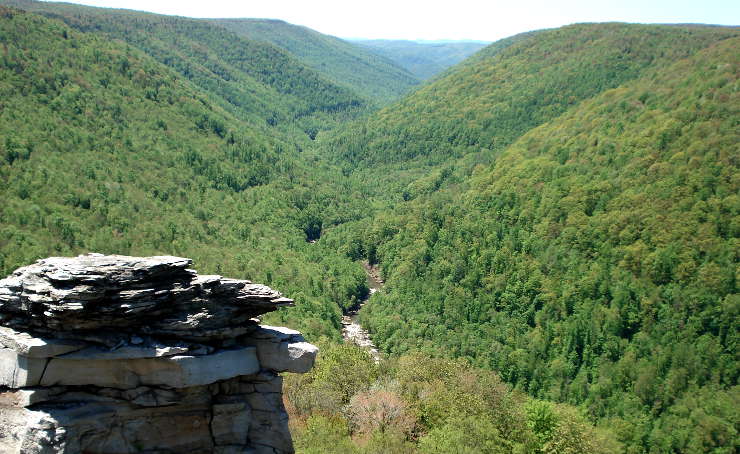 Blackwater Canyon in Monongahela National Forest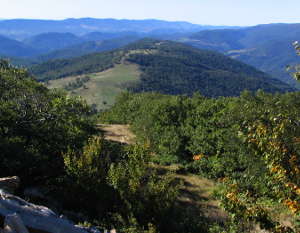 With a proclamation boundary of 1,706,898 acres, Monongahela National Forest actually controls only 921,150 acres. All of the property is in West Virginia and includes much of the Potomac Highlands Region. Among the peaks in the forest are most of the highest mountains in West Virginia, including Spruce Knob, at 4,863 feet the highest point in the state.
The forest began in the early 1900's as an initiative from the Federal government to recover from the near-total clear-cutting of the eastern forests between 1890 and 1910. The forest was first authorized in 1911, the first land purchased in 1915 (7,200 acres) and the property officially became Monongahela National Forest in 1920. By 1925 the US Forest Service owned about 150,367 acres within the authorized boundaries. Eight designated wilderness areas on today's forest contain more than 115,000 acres. There are also 23 developed campgrounds, 17 developed picnic areas and 825 miles of trails in the forest.
Wilderness Areas in Monongahela National Forest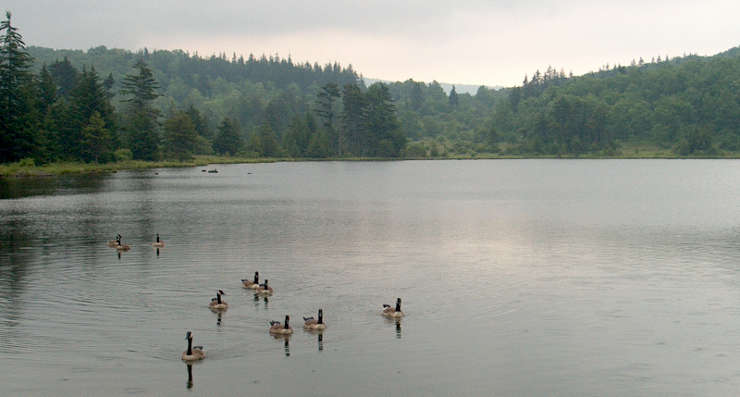 Spruce Knob Lake
Congress established Spruce Knob-Seneca Rocks National Recreation Area in 1965, the first National Recreation Area administered by the National Forest Service and not the National Park Service. Contained within the Recreation Area are Spruce Knob (at 4,863 feet the highest point in West Virginia and in the Allegheny Mountains), Seneca Rocks (a 900-foot-high quartzite crag) and Smoke Hole Canyon (a canyon along the South Branch Potomac River).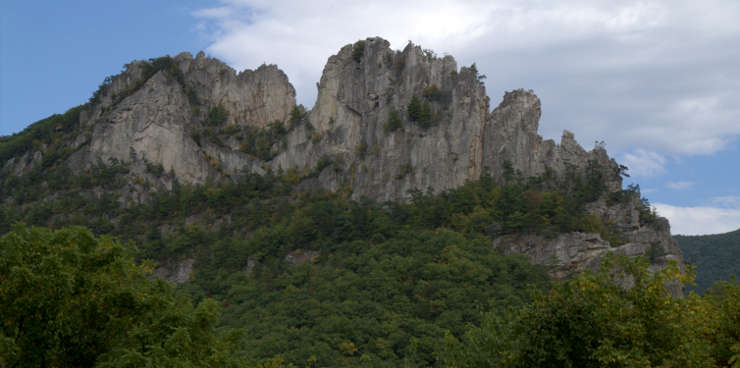 Seneca Rocks in the Spruce Knob-Seneca Rocks National Recreation Area
Monongahela National Forest
US Forest Service