Colville National Forest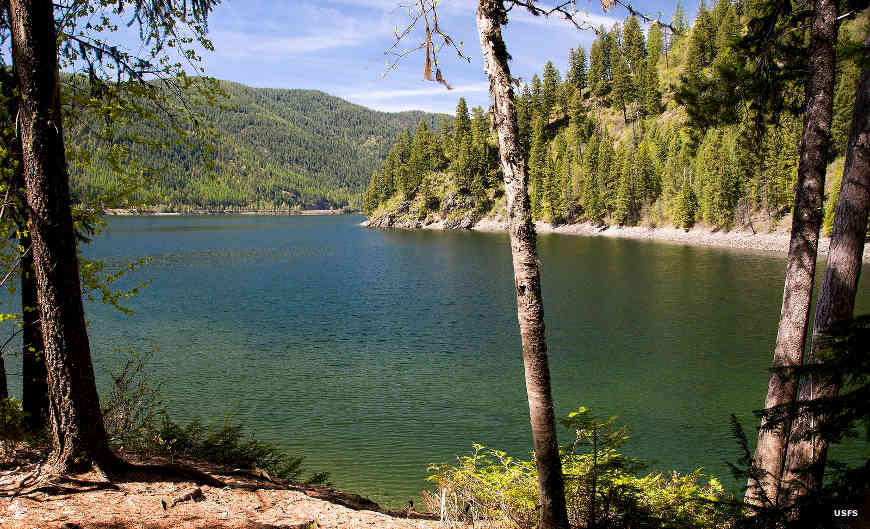 Sullivan Lake in Colville National Forest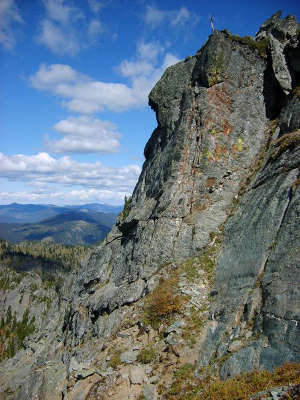 Colville National Forest is a 1.1-million-acre property in northeastern Washington. To the east is Kaniksu National Forest (part of Idaho Panhandle National Forests), to the west Okanogan-Wenatchee National Forest. Within the boundaries of Colville National Forest are the Little Pend Oreille National Wildlife Refuge and part of the Lake Roosevelt National Recreation Area. Estimates say about 20% of Colville National Forest consists of old-growth forest.
A large loop of the Columbia River flows through the forest, between the Okanogan, Selkirk and Kettle River Mountain Ranges. Among the larger wildlife on the forest are grizzly and black bears, cougars, gray wolves, mule deer, white-tailed deer, elk, bobcats, lynx, bald eagles, osprey, golden eagles, moose, pine martens, bighorn sheep and the last remaining herd of caribou in the lower 48 states.
The Forest headquarters is in Colville with ranger district offices in Newport, Republic, Metaline Falls and Kettle Falls. The forest offers about 486 miles of developed hiking trails, 28 developed campgrounds, and several wilderness areas. The Pacific Northwest National Scenic Trail crosses through Colville National Forest and Salmo-Priest Wilderness on its journey between Glacier National Park and the Pacific Ocean.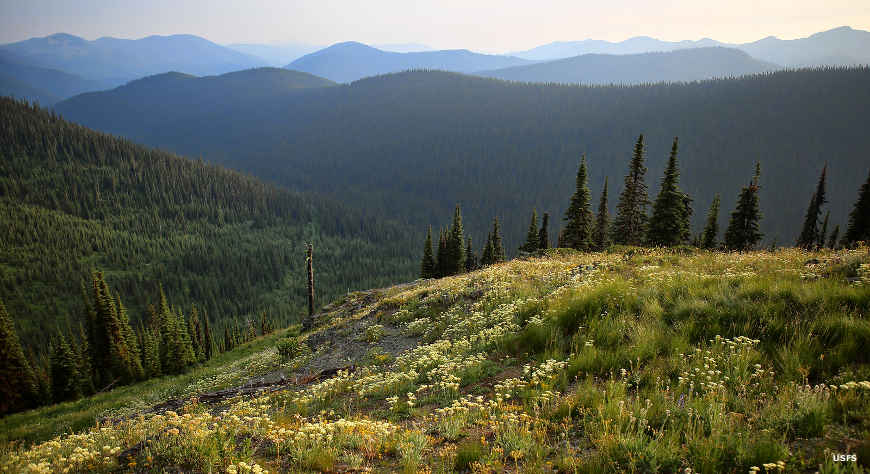 Along the Pacific Northwest Trail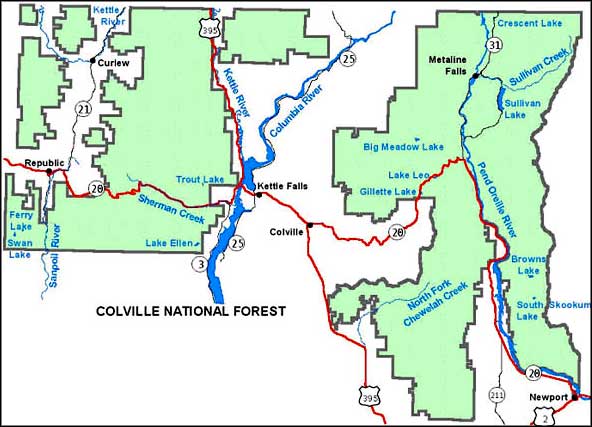 Colville National Forest
US Forest Service
Upper left photo courtesy of the Friends of Salmo-Priest Wilderness
Other photos and map courtesy of the US Forest Service